Casino of the Month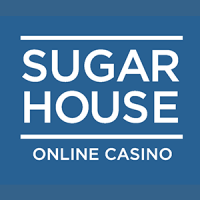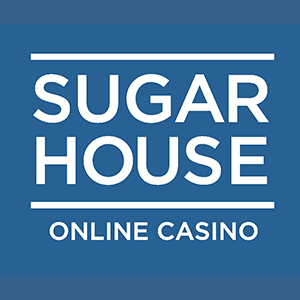 SugarHouse Casino
Unfortunately, online casinos are not yet legal in Oregon. If you are able to travel to New Jersey or Pennsylvania, SugarHouse is a great alternative.
Welcome offer
$250

first deposit bonus
Get bonus
Oregon State Guide
For the most part, Oregon can be considered a "middle of the road" state if you look at its gambling scene. While it can't be pitted against the more advanced gambling states like Nevada and New Jersey, locals can still have a good time placing wagers. Oregon residents who have a thing for casino games can enjoy legal forms of gambling such as the lottery, charitable gaming, poker, and even social gambling. 
Like in many gambling-legal states across the country, Native American tribes dominate the gambling operations with over 10 tribal casinos thanks to the federal IGR Act of 1988. In recent years, gambling laws have been changed to accommodate more forms of gambling with an eye for interactive gaming in particular. If you've ever had questions about casino operations in the Beaver State, here's a comprehensive guide for more information. 
FAQ
Here are some Frequently Asked Questions about casinos in Oregon.
Are there casinos in Oregon?
As of now, there are only tribal casinos in Oregon.
Is gambling in Oregon legal?
Yes, gamling in Oregon is legal. Most gambling opportunities are presented by tribal casinos, but there are also social gambling, interactive gambling, non-profit gambling and most importantly the Oregon state lottery.
Brief History of Gambling Laws and Casinos in Oregon
20th Century
To understand the current casino gambling situation in Oregon, we must go back in time, back to the '70s, when charitable gaming and social gaming first became recognized under the law. "Casino nights" where the likes of craps, roulette and blackjack were played for fund-raising and non-profit organizations with no cash prizes were first held in 1971. Five years later, in 1976, bingo and raffles were thrown in the mix for charitable gaming after voters passed an amendment. 
Social gaming, on the other hand, was first authorized in 1973, and by 1995, over 40 Oregon localities had passed social gaming ordinances for blackjack games. The Oregon State Lottery was approved in a constitutional amendment okayed in general election by 66% of the voters in 1984, with operations commencing in 1985. On the same poll, Oregon residents expressly banned commercial casinos except for those run by the state tribes. In a bid to boost state revenue, video lottery terminals were authorized in 1989, and video poker machines followed suit in 1992.
The first tribal-state compacts for gambling were formed in the '90s after the passing on IGRA, giving the nine federally recognized tribes in Oregon exclusivity for Class II and III gaming locally. Tribal gaming first started with bingo halls run by Siletz and Coquille tribes but later expanded to casino-style games such as poker and blackjack after the Cow Creek band came to an agreement with the state. Come 1996, all the nine federally recognized tribes in Oregon had successfully negotiated compacts with the state, and 6 tribal casinos were in operation. Other than the tribes, no one else has state authority to offer commercial gambling services.
21st Century
Jumping to the 21st century, very little has changed in Oregon's gambling laws for casino gaming. Any efforts to try and legalize commercial casinos in Oregon have always been shot down by residents. For instance, residents voted down Measure 75 aimed at legalizing commercial casinos in Wood Village in 2010. The same thing happened in 2012 when Measures 82 and 83 aimed at lifting the statewide commercial casinos in oregon prohibition were balloted. 
The state lottery, however, progressed while other forms of gambling fell behind. In May 2013, there was an attempt to legalize poker for charitable gaming via HB3518 but the bill was struck down. A month later, in June of 2013, Governor John Kitzhaber authorized VLTS in Portland Meadows, the only commercial racetrack in the state. Come July 2016, IGT, which is the current provider for the central control system and lottery system in Oregon, secured a deal to provide 1,500 VLTs.
One of the most significant strides that the Oregon Lottery has made in recent years was the launching of a mobile lottery application in October 2018. Now, locals can check their winning numbers on the go, right from their mobile devices. 
What are the Legal Forms of Gambling and Casinos in Oregon?
Although there are are casinos in Oregon. Below is a quick summary of the types of casino games you can enjoy legally in Oregon.
Lottery Games in Oregon
When it comes to lotteries in the state, a monopoly is held on all lottery products by the Oregon State Lottery. There are video lottery terminals that are allowed on the premises of racetracks and retail establishments. In June of 2013, Portland Meadows was allowed to offer video lottery terminals at its premises, as put into law by Governor John Kitzhaber. IGT is the primary service provider to the Oregon Lottery. Other places where video lottery terminals are authorized include bars, restaurants, and taverns. Unlike the age limit for casino games, Oregon allows players over the age of 18 to participate in lottery games.
Tribal Casino Gaming
Thanks to the state-tribe compacts that give the tribe mandate to operate Class II and III games, locals in Oregon are allowed to enjoy all types of casino games in the 10 tribal gambling facilities in the state. These casinos offer games such as slot machines, video poker, roulette, craps blackjack, and different forms of poker.
Non-Profit Gambling
As long as it is for the purpose of raising revenue on a non-profit basis, it is legal to operate raffles, bingo, and Texas Hold 'Em legally outside tribal casinos where the state of Oregon is concerned. Monte Carlo events are also allowed under if they are for charitable purposes. The age restriction for charity games is similar to that of lotteries, which is 18. 
Social Gambling
The gambling laws in Oregon permit social gaming as well. This is allowed in private clubs and other businesses that have received approval to offer social gaming. For social gambling purposes, the law allows residents to enjoy a range of casino games as long as the house doesn't cut themselves in from the profits of the games.
Interactive Gambling
The state of Oregon continued to prohibit any form of interactive gambling in the state until late 2019. That year, the Oregon Lottery launched its very first app that would allow residents to verify their winning tickets via mobile technology.  That is the closest the locals are to any form of remote casino gaming. So, as we speak, the Oregon Lottery is the sole operating mobile and online provider.
While this was a big step forward for the state, offshore operators are currently not allowed within the market, though, some online gaming operators continue to accept players from the state. 
The Future of Casinos in Oregon
While the Beaver state still has a long way to go to modernize their casino gaming industry, recent changes to gambling regulations and other laws have allowed the state to progress. The Oregon Lottery launched an online mobile app for its residents, which is excellent for the industry. Compared to other states, Oregon has made great strides and holds a lot of promise for bettors and operators. With plans for taking sportsbook operations underway, there's a good chance that online casinos will be authorized in the state to expand the industry further.