Casino of the Month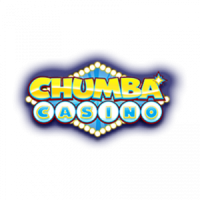 Chumba Casino
New York Chumba Casino is a legal sweepstakes casino site offering free bets. Right now you can also play for real money using their $2 sign-up bonus
Welcome offer
2M Gold Coins + 2 Sweep Coins
on sign-up
Get bonus
New York State Guide
For a long time, the Empire State was thought to be a gambling-free zone by many. The state authorities enforced the online gaming clampdown in 2011, notoriously referred to as 'Black Friday.' Americans who enjoyed gambling in New York and other states were crushed by the aftereffects of the Wire Act.
Thankfully, online gambling and casino matters in New York are shifting towards the progressive side, owing to the SCOTUS ruling back in May 2018. Currently, there's an act to approve both tribal and commercial casinos in NY, as well as more horse racing gambling laws to regulate the industry properly. As uncertain as things seemed initially, all Yankees can gladly brace themselves for a robust online gambling environment in the near future.
Sports betting has already been legalized in New York, and it won't take long for online sports betting to be legalized as well. The moment it is, we expect to also see a push to legalize online casinos in NY. Until online gambling and casinos have been legalized in New York, there are still ways you can gamble online already today.
First of all, Chumba online sweepstakes casino is a great option for all casino lovers wanting to play for real money online. However, if you want to gamble big, New Yorkers always have the option to travel across state boarder. Online gambling and casinos are fully legal in NJ, for all NY people to enjoy as well. In this section, we will list the best options for you as a New Yorker to gamble in New Jersey, until online gambling has been legalized in NY.
Top 3 Casinos in New York
FAQ
Is online gambling & casinos legal in New York?
No, as of today, online gambling & casinos are not legal in New York.
Is it legal for a New Yorker to gamble online in NJ?
Yes, it is perfectly legal for all New Yorkers to gamble online in NJ. As long as you are within NJ state boarders, all Yankees above the age of 21 can gamble online.
When will online gambling and casinos be legal in NY?
Sports betting was legalized not long ago, and we expect online sports betting to be legal in early 2021 at the latest. Online casinos will probably be legal in NY in early 2021 as well.
What is required for a New Yorker to gamble at online casinos in NJ?
All NY people wanting to gamble at online casinos must be above the age of 21 and be able to register with their SSN.
What is the legal gambling age in New York state?
The legal gambling age in New York state is 21.
What is the tax rate on gambling in New York?
The tax rate on gambling wins is 10% in New York state.
Is online gambling and casinos legal in New York?
The answer to this question is as simple as it is straight forward. No, online gambling and casinos are not legal in New York. Why is this you think? Well, the lawmakers are doing their utmost to legalize online sports betting and online casinos in NY, but it takes time. Luckily the first step in the process has been completed, i.e. the legalization of onsite sports betting at the brick and mortar casinos.
If you are eager to play casino online in New York already today, we suggest you travel west and cross the state border. The best online casinos in NY can be found in the neighboring state, let's understand why and how.
The Best Online Casinos and Sportsbooks in New York
The best online casinos in New York can be found in the neighboring state. And so it will be until the lawmakers legalize online gambling and casinos in NY. Since the neighboring state has been live for a considerable amount of time now, more and more New Yorkers find their way there to gamble. It is clearly a demand for online casino gambling in New York, given the activity, we have seen amongst our readers and visitors. During big games or when Yankees, in general, feel an urge to play some casino online, they travel in hordes over to NJ. If you are one of those, here's our top pick of the best online casinos in New York. Once you have traveled across the border, claim your bonus in NJ, or click on the below links/logos to claim your bonus.
1. Bet365 Online Casino & Sportsbook New York
Bet365 is the best online casino and sportsbook for New York gamblers. They are one of the biggest players on the market and they offer some really good sign-up and deposit bonuses for all of its New York customers. Bet365 NY casino app is also one of the best apps on the market. You can download the casino app while you are in New York. Once you have traveled across the border, you complete the sign-up process online or in the app. What's good about Bet365 is that they are present in many US states already, meaning they will enter New York with fireworks. When they do, you will be all set and ready to start gamble from day one. Bet365 Casino New York is the best online casino in the city.

$100  Bonus
---
2. BetRivers Online Sportsbook & Casino New York
BetRivers Sportsbook and Online Casino New York is owned by Rush Street, which is also the owner of SugarHouse online casino. SugarHouse Casino is licensed in Pennsylvania and New Jersey, which makes the Rush Street group one of the biggest online casinos and sportsbooks in the US, not only in New York. BetRivers New York, through its sister-brand SugarHouse, offer a wide selection of casino games and sports to bet on. BetRivers New York on back of SugarHouse is also known for its great customer support and outstanding sign-up and deposit bonuses.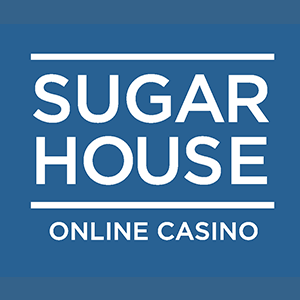 $250 Deposit Bonus
---
3. DraftKings Online Sportsbook and Casino New York
DraftKings online Sportsbook and Casino New York is truly the largest fantasy sports player on the US market together with Fanduel. DraftKings New York, with a background from DFS, has been around for ages, making it a trusted brand. Even though they do not always have the best bonuses, people tend to join DraftKings NY just because of the brand. DraftKings New York online casino and sportsbook provides one of the best online and mobile app experiences on the NY market. They provide good odds on both sports events and casino games. So, if you are looking for a reliable partner with some great offers, DraftKings NY is for you.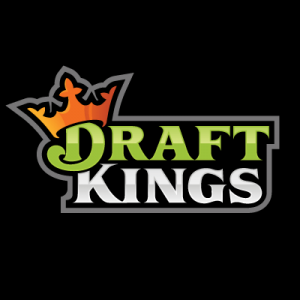 $1000 Risk-Free Bet + Deposit Bonus
Onsite Sportsbooks that are live in New York today
If you don't want to cross the state border to gamble and try sports betting online, there are plenty of onsite options in New York. The below list summarizes all brick and mortar casinos and sportsbooks in New York, where you can try sports betting in person. This means you physically have to be in the NY casino or sportsbook in order to place your bets.
Del Lago Resort Casino, Waterloo NY, online partner with DraftKings
Tioga Downs, Nichols NY, online partner with PointsBet
River Casino and Resort, Schenectady NY, online partner with Kambi (RushStreet/BetRivers)
Resorts World Catskills, Monticello NY, online partner with Bet365
Yellow Brick Road Casino, Chittenango NY
Point Place Casino, Bridgeport NY
Turning Stone Resort Casino, Verona NY
A Brief History of Gambling in New York
New York is considered as one of the pioneer gambling cities across the country, even though the history is quite murky. For starter, they were the first state in the USA to ban gambling constitutionally. Following the prohibition in 1821, there were more follow-up bans in 1864 and 1894 marking the beginning of a ban era that lasted till the 1930s. Still, gambling continued on a massive scale during this era, run in concealed casinos under the Mob.
Back to legal gambling, the earliest form of legalized betting in New York was horse racing. Consistent with numerous other States in the US, it was based on pari-mutuel gambling systems, only permitted on the track. With better technology racing tracks were later able to take advantage of Simulcast systems (that display races from other tracks around the US) and have betting machines for their clients. This turned them into 'racinos' which are popular entertainment venues to date. From here, things developed gradually, bingo games being legalized in 1957, a lottery in 1966, and charity gaming followed in 1970.
The breakthrough for poker and casino enthusiasts came later when tribal lands could operate top tier 'class 3′ games which comprised of slot machines and table games. As a result, there was a boom in the building of casinos by Indian tribes, giving New Yorkers the vast selection of poker and casino rooms they know today. The tribal casinos were soon joined by commercial casinos when a law based on the economic development for the upstate area was passed in 2013.
And now, the state lawmakers are preparing the state for a move to make sports betting legal other than racing alone, and further jump into the online gaming bandwagon. Things feel a bit slow in 2019 when it comes to legalization, but it's a work in progress that will soon bear fruit!
Forms of Gambling and Casinos Currently Legal in New York State
The various types of gambling that are currently legal in New York include:
Casino Betting in New York
You can enjoy playing multiple casino games at numerous tribal casinos in New York. Additionally, a bill for authorizing commercial casinos in upstate New York was signed into law and the initial licenses were issued in 2014. Thus, you can as well play casino games in commercial casinos.
Live Casino Poker NY
The Empire State also allows you to relish live poker games in tribal casino settings. Social poker tournaments also have a carve-out under the state law, on condition that no one is profiting from the game, and it's played on equivalent terms.
Sports Betting NY
Pari-mutuel gambling is permitted in New York State, both within the gaming facility and remotely. You can also relish Simulcasts of races thanks to new technology currently adopted by gaming houses. Sports betting onsite became legal in New York in July 2019.
Online Casino & Sports Betting in New York
As we speak, there's no clarity on the statute to govern how betting over the internet should be handled. Fortunately for Yankees, lawmakers are still working in 2020 to figure out a framework for regulated online gambling. Additionally, mobile and retail expansions have already been proposed by a couple of gambling operators to further streamline internet betting as soon as it becomes legal.
Other Forms of Betting
New York State has a lottery, and inter-state games are also offered. Furthermore, all bingo and raffle kinds of games are under the Charity Gaming carve-out. However, the games must be approved individually. Additionally, racetracks are allowed by the law to offer specific models of bingo/lottery-like betting machines, thereby converting the racetracks to 'racinos.'
The Future of Gambling In New York
As the law stands, there are specific indicators of progress that should bear fruits in no more than a year, i.e. latest 2021. Notably, a new bill for licensing casinos in the underdeveloped up-state is already under discussion. This is a signal that things are moving in the right direction to benefit both gambling fans and the state.
As you wait for the NY law on online gaming to take effect; you can either go to NJ or enjoy betting in the selection of racinos and tribal casinos that are available in NY. Besides, you might as well take a chance at bingo and the state lottery if that's your cup of tea. All in all, the recent endorsement of commercial casinos in the Empire State is a step towards bigger and better things for New Yorkers who like to gamble. It's an indicator showing that the old restrictive regulations are already being replaced with progressive legislation.
New York is expected to enter the regulated online betting market by the end of 2020 or early 2021 at the latest, and from then on, the Empire State is expected to be a force to be reckoned with in the gambling industry. Should things go as projected, experts project that New York's gambling market will be the largest in the country, with a whopping $700 million in revenue by 2023!