Casino of the Month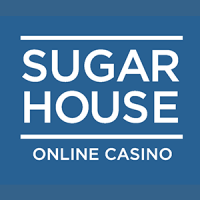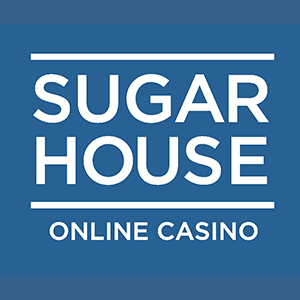 SugarHouse Casino
Although New Hampshire doesn't feature any online casino yet, you can sign up at SugarHouse to gamble online in New Jersey and Pennsylvania!
Welcome offer
$250

first deposit bonus
Get bonus
New Hampshire State Guide
For a long time, New Hampshire had been having somewhat restrictive gambling laws. However, thanks to the SCOTUS repeal back in May 2018, the Granite State finally picked the button in the race for regulated sports betting with online gaming on the horizon as well.  After that, there was a sprout of gambling-related legislation that was aimed at controlling and licensing sports betting in New Hampshire.
Unfortunately for Connecticut and Massachusetts, they missed the mark in their bid to make sports betting and perhaps even online gaming legal. And thus, it looks like New Hampshire will be the state to hoist the controlled gambling flag in the New England region. With a potential launch date of July 2020, assemblymen in the state are working to iron out the fine print for a smooth transition. With so many questions looming about the state of gambling in the Granite State, here's a breakdown of the past, present, and future of betting in New Hampshire.
Top 3 Casinos in New Hampshire
History of Gambling Laws in New Hampshire
There are two primary reasons why New Hampshire State is remarkable from a betting history viewpoint. First of all, they were the first to legalize a lottery in the modern setup, and secondly New Hampshire also holds the reputation of being able to use the charity betting laws to have as much entertainment as possible. This includes poker tournaments at racetracks which currently don't have live races.
Pari-mutuel betting was the first form of betting to be legalized in 1933, as well as horse racing and greyhound bets. Even though this flourished for several years, recently it deteriorated to a point where both kinds of racing had plunged by 2013. But then, you can still gamble at the racetracks via simulcasts as you enjoy broadcasts of live races coming from other States.
Besides, you can relish poker and casino games at these racetracks and other selected venues. These games are allowed found under charitable betting regulations, and the operators are compelled by the law to contribute part of their profits to charity. Poker tournaments run in the venues, plus specific blackjack games and several electronic betting machines based loosely on Keno or Bingo.
With no licensed state casinos or tribal ones, the state has a lot of work to do to make sports and casino gaming possible, including via the internet. While neighboring states like Rhode Island, Connecticut and Massachusetts boast of casino resorts, the Granite State is the only one making headway in legalizing sports betting. With mobile and online gaming also underway, NH will be the hub for sports enthusiasts for locals and perhaps even bettors from the neighboring state. With the expected launch of both retail and online gaming platforms by 2020, the Granite State is expected to be the Mid-West gambling hub for sports.
The Legality of Gambling Games in New Hampshire
Here are the types of games you can wager on in New Hampshire now and by 2020:
Casino Games
There are neither physical casinos in New Hampshire nor native tribal casinos. However, under the state's charitable betting regulations at racetracks, there is allowance for limited selections of betting games. This includes a couple of electronic bingo-style machines. Gamers for now have to travel to nearby states like Connecticut if they want to enjoy the environment for physical resort-casinos.
Sports Betting
Under state law, there is provision for pari-mutuel betting on greyhounds and live races. However, both live horseracing and greyhound racing were scrapped off. Even so, for some fun, you can wager on simulcast races from the racetracks who also provide charity betting.
Online Casino Sites
While nothing particularly mentions online casino gaming in the newly enacted statutes, locals are still hopeful that by 2020, provisions will also be made for online casino gaming.
Live and Online Poker
Live poker is legal but only via the charitable betting regulations. This includes the tournaments that are held at bingo hall and racetracks. Even though there is still no carve-out outlined for social poker games in the state law, no arrests have ever been made for hosting games here. As for online poker, an effort was made in 2014 to launch a bill for this, but it failed; up to now, it is still a tug of war in the state assembly. However, with the changing gambling landscape, this looks like an area that will be repealed sooner or later.
Lottery & Bingo
NH was the first State to launch a modern lottery where New England and multi-state games are included. Raffle and bingo games for charities are also allowed thanks to the charity gambling laws.
A Quick Look into the Future
The rapid change in the legislation of late shows there is a mood for making things happen among legislators. Moreover, the building of casinos in nearby states such as Massachusetts only increased the pressure of getting things done for assemblymen in New Hampshire.
Thankfully, the process of bidding for the online casino and retail licenses will start in 2020; and there's a lot of excitement in the Granite State especially among sports fanatics. We can expect some of the most reputable brands in the business such as William Hill, DraftKings, FanDuel, and Caesars to rush for these licenses as soon as the doors are opened.
If you are a resident of New Hampshire, then you should be all smiles because the wait is almost over. Stay tuned to our site so that you can get the latest news rolling out in the new statewide gambling industry.