Casino of the Month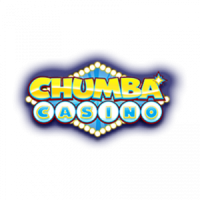 Chumba Casino
You can still play sweepstakes at Chumba Casino!
Welcome offer
2M Gold Coins + 2 Sweep Coins
on sign-up
Get bonus
Minnesota State Guide
There are plenty of casino gambling opportunities for the residents of Minnesota. This includes the likes of Video Poker, Slots, table games and more. If you take a trip down memory lane, state-regulated gambling has a rich history which began in the 1940s, with Bingo getting the first approval by the state.
However, after that, Minnesota gambling fans had to wait another 40 years for other forms of gambling like horse racing, pari-mutuel pools to be regulated. During this time, Minnesota also approved the state lottery as a recognized form of gambling. To understand the intricacies of the current situation of gambling in Minnesota, we have to delve a little deeper into the history of gambling in the state, and the steps that lawmakers took to realize the present-day changes.
History of Gambling in Minnesota
1900s
Gambling activities in Minnesota have been taking at an official capacity since 1945 with Bingo being the first gambling game to be regulated. However, the game was only allowed for charitable gambling. Later on, in 1978, charities were also approved to offer raffles and tip boards, but pull-tabs were regulated later in 1981.
Six years later, in 1988, the State Lottery of Minnesota was officially mandated, and locals over the age of 18 years old were allowed to purchase the lotto tickets. For casinos in Minnesota, it was in 1989 when 7 Native tribes got the approval to open and operate their first tribal casinos. These casinos started offering slots, video poker as well as virtual table games and blackjack.
2015-2016
Things progressed and even thrived for decades before a bill that spelt doom for the industry was tables. In May 2015, Gov. Mark Dayton passed an SF229 bill without his signature to prohibit online lottery operations that were underway within Minnesota just after Minnesota Lottery expanded into internet-based scratch-off tickets in the previous month. After passing this law, the state lottery was given 4 months to cut-off all online ticket sales as well as end all the contracts they had with vendors. This law also banned casinos at ATM sales channels and gas stations.
By August 2015, the Minnesota Lottery stopped all online product sales a month earlier than the deadline imposed by the SF229 bill. It was later estimated that the ban on interactive ticket sales cost the lottery $13.5 million in terms of lost revenue claims.
2018 to date
In June 2018, the state lottery went into a partnership with Jackpocket, a mobile solutions company to buy lottery tickets through an iOS mobile app. The most interesting part about this deal was that the ticket purchases were not directly purchased from the end-user to the state lottery. This would have been against the law. To circumnavigate the law, the Jackpocket company employs individuals in the Twin Cities who physically buy the lotto tickets from authorized retailers. These tickets are then sold via the app, with a 7% fee added as service charge.
The next significant change that occurred in Minnesota's casino gaming industry was in May 2019, when the White Earth Reservation Business Committee of Minnesota voted to allow the creation of a new White Earth Gaming Ordinance. As a result, a new Tribal Gaming Commission was formed to start regulating gambling operations which were in the Tribe's jurisdiction. The Gaming Commission, which is a subdivision of the White Earth Tribal Council, would have the sole responsibility of regulating casino gaming operations. Moreover, another of the key changes to the ordinance was that a Commission of non-elected officials would be formed and at the same time be independent of the tribal government. At the moment, the Tribal Council members are the ones that form the Commission.
For interactive gaming, however, Minnesota lawmakers have been against the regulation of online gambling. And the message was evident when the law to veto the sale of lotto tickets online was passed. It didn't matter that it cost the state a lot of money.
Where can you Play Casino Games in Minnesota?
Now you will find over 21 Indian casinos operating within Minnesota. This is where players will be able to take the edge off with some of the most popular games like Slots, Video Poker as well as Table games like Blackjack, Roulette, Baccarat and many more their virtual equivalents
Some of the biggest casinos in Minnesota where you can enjoy casino games are;
Black Bear Casino – Carlton

Fond-du-Luth Casino – Duluth

Fortune Bay Casino – Tower

Grand Casino – Hinckley

Grand Casino Mille Lacs – Onamia

Grand Portage Casino

Palace Casino – Cass Lake

Prairie's Edge Casino – Granite Falls
Summary of Gambling in Minnesota
Poker
Minnesota has friendly social poker gambling laws. You are allowed to arrange private tournaments as long as you don't benefit directly or indirectly from the gaming action. The primary condition is that no individual can win over $200 in a given game. The other way locals can play poker in Minnesota is through charitable events such as home games but always make sure that the threshold amounts are not passed to avoid breaking the state laws.
Bar Gambling
Bars in Minnesota can offer charitable gambling that is only accepted by the state. According to how Minnesota's Public Radio has been reporting, electronic pull-tabs have been very important in funding various programs and projects all over the state. At the moment, bars can only offer specific dice games which are; 3-2-1, 6-5-4, Aces, Liar's Poker, HORSE, Who's Buy and Shake-a-Day. The core conditions around bar gambling, however, are that bars don't have the power to organize the games, and players can only wager food and drinks
What About Online Gambling?
Taking part in unlicensed and unregulated real money gambling games is a direct misdemeanor in Minnesota, but neither of the specified regulations directly mention internet gambling. As a result, it is impossible to say if the land-based gambling laws also apply to gamble services offered by common online gambling sites. So far, there are no arrests made, which means that the Senate did not have a chance of setting up a legal antecedent.
It is also clear the local authorities are also not interested in prosecuting online gambling, so many gambling enthusiasts tend to seek the route to offshore gambling which can be very risky because it is unregulated at the moment.
The Future of Gambling in Minnesota
Clearly, there doesn't seem to be anything around the corner of licensing and regulating online casino games in Minnesota, which is quite a shocker for local gambling enthusiasts. As for now, we have no choice but to wait and see if there the lawmakers in the state will change their mind about introducing a law that will regulate online gambling. Minnesota residents still have a long way to go for a change like this to happen. Stay tuned to our platform for the latest updates about gaming in Minnesota.