Casino of the Month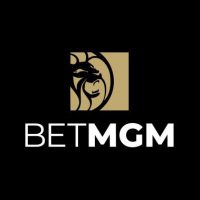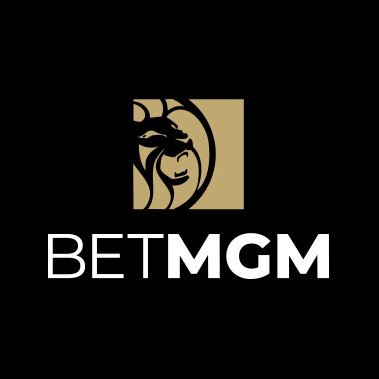 BetMGM Casino
Get $25 on sign-up + a 100% up to $1000 Deposit Bonus at BetMGM!
Welcome offer
GET $25 FREE

sign-up bonus
Get bonus
Michigan State Guide
When it comes to Michigan online gambling in general and offline gambling in particular, we have always considered The Wolverine State to be on top of the game. It all started with horse racing during the Great Depression and in the '70s, the state lottery and charitable gaming events got approved by the state and things kept getting better. In 2020 online casino and sports betting became legal in Michigan. 
One exciting thing about Michigan we should point out is that their charitable gambling laws are somewhat liberal. In most states, charitable games are often restricted to the likes of Bingo, but in Michigan, other games like poker nights are approved as charitable games.
As for casinos, tribal casinos came first then commercial casinos followed along and now there are over 25 casinos in Michigan with an estimated turnover of $4 billion annually. Of course, there is more to be learned about Michigan's online gambling status, including its approved and pending approval of online gambling laws. Check out our complete review to learn more about online gambling and casinos in Michigan today. Michigan will soon reach the likes of New Jersey Online Casinos and Pennsylvania. Exciting times to say the least, especially for us with close ties who grew up in the state.
Top 3 Casinos in Michigan
FAQ
Is online gambling legal in Michigan?
Yes, online gambling is legal in Michigan. However, it remains to be seen when the first online casino actually opens up. Legal online gambling is not the same thing as launched online gambling.
What is the legal gambling age in Michigan?
The legal gambling age in Michigan is 21+ for lotteries and casino games, and 18+ for tribal casinos.
When will online gambling and casinos go live in Michigan?
Based on what we have seen in other states such as NJ and PA we would expect Michigan online gambling and casinos to go live in the latter half of 2020.
Do I have to be in Michigan state to gamble online?
Yes, you have to be in state lines to gamble and play online casinos in Michigan.
Can I open a betting account in Michigan out of state?
Yes, most online casinos let you open a betting account and deposit money out of state. However, you won't be able to gamble online until you are in MI state lines.
Who is allowed to gamble and play online casinos in Michigan?
You must be at least 21 years of age to gamble online in Michigan. Other than that, there are no restrictions on who can play online casinos in MI.
Michigan Online Gambling and Casinos Launch Dates
Online gambling is now legal in the state of Michigan. As of January 22, 2021 all online casinos that are licensed by the Michigan Gaming Control Board can offer online casino and sports gambling.
Michigan is the 4th state to open up for both online casino and sports gambling. Online poker could potentially also be regulated which would make Michigan one of few US stated with a full product offering available online.
Launch of online poker and fantasy sports in Michigan
Online poker is going to be even harder to predict as that will require Michigan to join the multi-state compact. Online poker could be launched Q1 2021 at the earliest.
Online Casinos in Michigan
In order for an online casino to launch in Michigan, it has to be an extension of a land-based casino. There are more than 25 casinos in Michigan today, of which 3 are commercial and the rest are tribal. Other states have so far focused on commercial players only, but that will change in Michigan.
The new law expressly states that a tribal casino cannot launch online unless a commercial does too, and vice versa. This means that the licensing process will have to approve at least two different casinos for online operations at launch.
Which land-based casino is likely to launch an online casino in MI?
From experience, we know that commercial operators are often very eager to get a license. Given that both tribal and commercial operators will have to launch at the same time, our best guess would be the following:
All three commercial casino operators in Michigan will apply for and get a license. In addition, at least one tribal casino will get a license from start.
But many more will apply and later get a license as well. How many players we will see in the end is hard to predict. For the sake of healthy competition in Michigan, we hope that as many online casinos as possible will launch.
| | | | | |
| --- | --- | --- | --- | --- |
| Casinos | Owner | Online Casino Partner | Tech Partner | Launch Date |
| Bay Mills Resort & Casino | Bay Mills Indian Community | DraftKings Casino | N/A | January 22, 2021 |
| FireKeepers Casino Hotel | Nottawaseppi Huron Band of the Potawatomi Indians | TBD/FireKeepers Casino | Scientific Games | 2021 |
| Four Winds New Buffalo | Pokagon Band of Potawatomi Indians | TBD/Four Winds Casino | Kambi | 2021 |
| Four Winds Hartford | Pokagon Band of Potawatomi Indians | TBD/Four Winds Casino | Kambi | 2021 |
| Four Winds Dowagiac | Pokagon Band of Potawatomi Indians | TBD/Four Winds Casino | Kambi | 2021 |
| Greektown Casino Hotel | | Hollywood Casino | Kambi | Q1 2021 |
| Gun Lake Casino | | Parx Casino | N/A | Q1 2021 |
| Island Resort & Casino | Hannahville Indian Community | BetAmerica Casino | GAN/Kambi | Q1 2021 |
| Kewadin Casino – Christmas | Sault Ste. Marie Tribe of Chippewa Indians | Wynn Casino | GAN | TBA |
| Kewadin Casino – Hessel | Sault Ste. Marie Tribe of Chippewa Indians | Wynn Casino | GAN | TBA |
| Kewadin Casino – Manistique | Sault Ste. Marie Tribe of Chippewa Indians | Wynn Casino | GAN | TBA |
| Kewadin Casino, Hotel and Convention Center | Sault Ste. Marie Tribe of Chippewa Indians | Wynn Casino | GAN | TBA |
| Kewadin Shores Casino – St. Ignace | Sault Ste. Marie Tribe of Chippewa Indians | Wynn Casino | GAN | TBA |
| Kings Club Casino | | | | |
| Leelanau Sands Casino | | William Hill Casino | N/A | TBA |
| Little River Casino and Resort | | BetRivers Casino | Kambi | TBA |
| MGM Grand Detroit | | BetMGM Casino | GVC | January 22, 2021 |
| MotorCity Casino Hotel | MotorCity Casino | FanDuel Casino | Scientific Games | January 2021 |
| Northern Waters Casino Resort | Lac Vieux Desert Band of Lake Superior Chippewa Indians | PointsBet Casino | N/A | Q1 2021 |
| Odawa Casino Resort | Little Traverse Bay Bands of Odawa Indians | PokerStars Casino | N/A | Q1 2021 |
| Ojibwa Casino – Marquette | Keweenaw Bay Indian Community | Golden Nugget Casino | Scientific Games | Q1 2021 |
| Ojibwa Casino Resort – Baraga | Keweenaw Bay Indian Community | Golden Nugget Casino | Scientific Games | Q1 2021 |
| Saganing Eagles Landing Casino | | | | |
| Soaring Eagle Casino & Resort | Saginaw Chippewa Indian Tribe | TBD/Soaring Eagle Casino | N/A | 2021 |
| Turtle Creek Casino and Hotel | | William Hill Casino | N/A | TBA |
Where can I download online casino apps in Michigan?
Residents of Michigan, as well as an occasional visitor, can enjoy a wide variety of gambling opportunities at both commercial and tribal casinos in the state.
In these Michigan casinos, players can enjoy all sorts of casino games including video poker machines, Slot machines and table games like live poker, Blackjack, Craps, Roulette and House-banked poker.
All licensed online casinos in Michigan will offer their services through a casino or betting app. The process of downloading a casino app is fairly simple and intuitive.
If you own an iPhone you can go to the Apple store and download the casino app as you do with any other app.
However, if you are on an Android phone you can't download the app from Google Play Store. In this case, you should visit the online casinos Michigan webpage on your phone.
Once there you will most often be prompted with a question of whether you would like to download the app.
Simply click yes and you should be on your way. Just make sure you download the casino apps applicable to Michigan, and not some other state.
Who can play online casinos in Michigan?
Anyone above the age of 21 will be able to play online casinos in Michigan. You don't even have to be from the state of Michigan to play. If you live in a neighboring state you can simply travel across the border to place your bets.
You can download the casino apps from anywhere and most often open a betting account and deposit money to your account. But in order to play online casinos in Michigan, you will have to physically be in the state.
Which are the best online casinos in Michigan?
The Michigan online gambling scene will flourish as soon as the regulators award the first licenses. The best online casino in Michigan will be the one that offers the best RTP and a variety of games.
Experience from other states tells us that the large fantasy sports players FanDuel and Draftkings will enter the market early.
However, they are very focused on sports and not so much on online casinos. The best online casino in Michigan will be found at one of the large US casinos entering the market.
Michigan Online Lottery
The most common state-regulated form of gambling in Michigan is the lottery. From scratch-offs and raffle games, the state earns hundreds of millions of dollars in revenue.
All this money comes from Michigan residents participating in Michigan lottery as well as state's cut from raffle-style games.
History of Michigan Online Gambling and Casinos
Gambling in Michigan has a long history. The first form of gambling was betting on horse races which started after the Michigan Racing Act was passed in 1933.
Horse racing was at the top until the middle of the 20th century when tribal casinos started opening then its popularity started declining.
In 1972, the lottery was added to the ballot, and the state voted for its legalization. This included charitable gambling where people were allowed to use gambling games for fundraising purposes.
Soon after in 1975, the first scratch-off ticket was sold. State lottery tickets also started selling two years later, and in 1996, Michigan joined the inter-state lottery.
Expansion of land-based casinos
By 1993, the first tribal casinos opened its doors, and it did not take long for 20 more tribal casinos to open their doors as well. In 1996, the same year that Michigan joined the inter-state lottery, the Gaming Control and Revenue Act permitted gambling expansion by allowing 3 commercial casinos to operate in Detroit.
From 1996 however, there wasn't a lot of change in the gambling laws until the question of online gambling popped up in the state.
MI Gambling 2014 -2015
Even before the bid for gaming online started, there were concerns about charitable gaming. In May 2014, the revised charity gaming regulations for Millionaire Parties took effect so that it could follow the passing of the Bill that wanted to tone down regulations on charitable gambling.
In February 2015, two bills were introduced to the senate. These bills would require the State Lottery Commissioner to take tenders from the private organizations that would regulate the State Lottery, but the legislation would not engage the Commissioner to approve the bids.
Ground-breaking bills passed in MI
Earlier on in January, state representatives R-Jackson and Earl Poleski had introduced HB077 that was sent to the House Commerce and Trading Committee. On February 3, 2015, Senator Wayne Schmidt introduced another bill (SB75) which was also referred to as the Senate Regulatory Reform Committee. The State lottery employs over 170 workers, and their jobs were to be privatized if either of these bills were approved.
MI Gambling 2016 – 2017
The first-time online gambling was considered in 2016 when Senator Mike Kowall presented a bill that would permit and regulate online gambling within the state. His bill, known as the Lawful Internet Gambling Act.
This bill proposed the creation of a Commission of Online gambling to offer for licensing and regulation of the internet gambling industry. The bill also stated that all operators of land-based casinos and licensed Michigan Indian tribes who run gambling facilities in the state were to apply for the license.
The initial licensing fee was proposed at $100k plus a tax rate of 10% of gross gambling revenue.
Consumer protection issues associated with gambling in Michigan
In May 2016, the Senate held a meeting to consider the Lawful Internet Gaming Act from Senator Kowall. Various legislators, including Kowall himself, offered testimonies that revolved around the consumer protection issues. On top of that, gambling industry representatives also spoke to list methods that can prevent gambling-related shortcomings like addictions.
In October that year, Instant win gaming struck a deal with the state lottery to merge its remote gaming server with the lottery interactive platform. This meant that lottery customers could now access the whole IWG's library of instant lottery games through the Michigan State Lottery Site.
The house passed legislation HB4081
In April 2017, attention was shifted back to the state lottery. The House passed legislation to do away with certain restrictions on charitable Casino-style gaming events. This bill (HB4081) would propose several changes to charitable gaming laws to maximize all the revenue generated for charities by "millionaire parties". This law also permitted the increase in chip sales from $15k to $20k per day. After it was passed, the bill was taken to Senate to be considered.
By September 2017 Representative Brandt Iden also came up with a bill to authorize and regulate interactive gaming. He also added a clause that would form a division of Internet Gaming to govern and regulate the industry. Mr Iden's bill proposed a gross win tax of 8% plus a license fee of $200k in the first year and $100k each year.
Concluding 2018 to Date of MI Gambling development
In August 2018, Michigan State Lottery awarded a 10-year contract to IGT to bring new technologies to the State lottery. Their contract included a replacement of the 11,550 gaming terminals and with the 2,100 GameTouch self-service machines.
The fight for the legalization of online gambling, however, didn't pan out by the end of 2018. Governor Rick Snyder vetoed HB 4926 even though it had passed with an overwhelming majority in both the senate and the house.
The following year, in February 2019, the Michigan State Lottery came up with Endzone Payout, an instant virtual football game distributed by Inspired Gaming and IWG.
The Sports-themed virtual lottery game uses a video clip of a single football play to disclose the outcome of a symbol match lottery game. Up to now, Michigan Serves as the first State in the US to launch the new Vertical.
In October the same year, Michigan State Lottery gave a 4-year contract to NeoPollard Interactive to keep on managing and delivering the lottery's interactive platform and games.
The Michigan online gambling and casinos law is signed
In December 20th 2019, the new Governor, Gretchen Whitmer who had taken over from Rick Snyder, signed into law the largest gambling expansion ever seen in the state.
Under the new law which was basically an amendment of Iden's initial proposals, internet gambling will only be offered by licensed tribal and commercial casinos in the state.
The casinos would then part with a $50k application fee, $100k initial license fee and an annual fee of $50k. Operators offering internet gaming services, on the other hand, would be subject to $5K in application fees, another $5k in initial licensing fees and an annual fee of $2,500.
Michigan finally became the fifth state to allow regulated online casino gaming and the sixth state to make online poker legal. More specifics of the legislation can be found under HB4311, 4312, and 4323.