Casino of the Month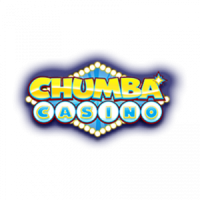 Chumba Casino
There are no online casinos in Kentucky, but players can still bet on Chumba Casino Sweepstakes.
Welcome offer
2M Gold Coins + 2 Sweep Coins
on sign-up
Get bonus
Kentucky State Guide
Kentucky has always been considered the epicenter of horse racing in North America. For many years, tourists have been visiting the state just to get a glimpse of its horse racing fiesta. However, while gambling in horses has always been one of the top activities, the state has been slow on expanding to Kentucky Casinos. Give it some time, and Kentucky will soon be on par with states like Pennsylvania and New Jersey casinos.
Even then, we have seen lawmakers make efforts to change that. Their proposed bills haven't passed yet, but from the look of things, that's about to change. Let us take a closer look at the progress that the state has made towards the legalization of casino gambling in the state.
FAQ
Is online gambling legal in Kentucky?
No casinos are legal in Kentucky, neither land-based or online. The only way of gambling is on Horse Racing.
Are there any casinos in Kentucky?
No, there are no casinos present in Kentucky.
History of Casino Gambling in Kentucky
Like horse racing, the state lottery in the Bluegrass state also started over two centuries ago. While the first legal form of lottery in the state was held back in 1792 for fundraising purposes, it was not until November 1988 when the Kentucky Lottery was created after a majority vote in a constitutional referendum. For years later in 1992, pull-tabs, raffles and bingo were approved for charitable gambling. To date, the State Lottery of Kentucky sells lotto and scratch-off tickets.
Timeline for Casino Gambling Regulations in Kentucky
We cannot say that Kentucky is not acquainted with any forms of casino gambling. There have been various attempts to legalize and control casino gambling over the years. Even though none of the efforts has borne fruits, the debated laws are still worth checking out. Here they are, in order of the time they were tabled;
2010
In 2010, the Kentucky Horse Racing Commission revised its pari-mutuel definitions for horse racing to allow bettors to include wagers on races that were run previously. These historical horse races were offered to players via slot video Gaming Machines. These Video Gaming Machines started appearing at major venues like Kentucky Downs and Ellis Park in 2011.
2016
Senators Adams and McGarvey came up with a constitutional amendment bill in February 2016 to authorize and regulate casino gambling in the state. Their bill SB144 sought to allow casinos all over Kentucky to operate as well after the creation of a casino gaming regulator. Later, their proposal was referred to the Veterans, Public Protection Committee and Military Affairs. It was later decided that if the bill had passed through the Senate, it would be included in the public referendum in November. Unfortunately, the bill was shot down in the senate.
In April that year, the Kentucky State offered an online platform for ticket sales and a couple of interactive instant games. IGT spearheaded this platform in a bid to make the lottery more attractive to the younger generation. Furthermore, the lottery would set an expenditure limit of $200 per day, $500 per week and as much as $1,000 per month for the online games.
2017
Dennis Keene, a House Representative, proposed a legislation (Bill Request 149) to permit and control brick and mortar casino gambling within the state of Kentucky in September 2017.  His bill would allow for the construction of four casino facilities plus the operation of gambling machines at the current pari-mutuel betting facilities. Among the requirements, his bill proposed a tax of 31% on all the gaming operations as well as a 10-year fee, set at $50million.
BR149 was re-introduced again in December, with an amendment of the tax rate down to 30% of the gross win but nothing came of it.
2018
At the beginning of 2018, it seemed like that would be the year for the official regulation of casino gaming. Rep Jerry Miller got the ball rolling in February 2019 by introducing HB229, a constitutional amendment for casino gaming regulation on condition that a casino gaming regulator was established. This was a question that would have involved voters in the coming referendum, had the house approved the bill.
The Kentucky Lottery, on the other hand, made an 8-year deal with Scientific Games where the company would be supplying instant games to the state lottery.
2019 to date
Unfortunately, there was no luck for casino gaming in 2019 as well, and up to date, no amendments have been approved for the validation of casino gaming in Kentucky.
The Legality of Gambling in Kentucky
Land-based Kentucky Gambling Casinos
At the moment there aren't any traditional land-based casinos within Kentucky. The only available gambling facilities that allow some forms of casino gaming are racetrack casinos or racinos. Back in 2010, the Kentucky Horse Racing Commission amended its regulations to accept instant racing machines in racetracks. These machines display slot-style games that have patterned symbols showing the payouts based on past horse races and players are supposed to make a lucky play. Such games are available in Red Mile, Ellis Park and Kentucky Downs.
Interactive Casino Gambling
Kentucky's constitution does not definitively address online gambling directly. So, technically, it is neither legal nor illegal. Such situations are quite common in the American states, as many of them were slow to keep up when the casino industry was transitioning from land-based casinos to online casinos.
But then even though Kentucky state lacks specific laws that address online gambling, it doesn't mean that it is illegal to bet online. At the same time, we cannot say that such wagers are legal. In other words, this is a grey area. As such locals often take to betting in offshore casinos. However, before you resort to betting in an offshore casino, you should keep in mind that it is pretty risky, as the law doesn't protect you in case you are swindled.
Charitable Gambling
For Charitable gambling, there is an exception in the state of Kentucky state. Bingo games, scratch-off tickets, and raffles are categorized as charitable gambling. But they are only legal if all the proceeds go to a charity organization recognized by Kentucky state as a non-profit. In this category of gambling, you cannot include slot machines, table games, live horse races and video machines.
Online Poker in Kentucky
Online Poker is illegal within the Kentucky state, and there are no poker rooms in the state. And just like all other types of betting, there are various poker rooms online but residents of Kentucky have to ensure that they will be accepted first before they can play in any of them. Again, players have to be very careful about the poker site they choose to play in since the state law doesn't protect them.
The Future of Casino Gambling in Kentucky
Because of the controversial relationship created by the online gambling industry by the previous governor of Kentucky, it doesn't seem like the state will regulate casino gambling anytime soon. However, there's still hope given that the transition to a new government administration may usher in broad reforms. For now, however, whether Kentucky moves from their current status is still a puzzle. Moreover, you shouldn't forget that a state that is still not offering online casino and poker games in the brick and mortar setting is still quite far away from regulated online gambling.