Casino of the Month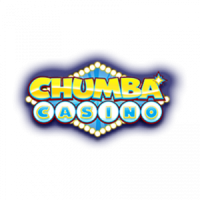 Chumba Casino
Even though Kansas haven't regulated online gambling yet, player can play sweepstakes for real money at Chumba Casino.
Welcome offer
2M Gold Coins + 2 Sweep Coins
on sign-up
Get bonus
Kansas State Guide
While Kansas State is one among the gambling-friendly states when it comes to casino gambling but they still have a long way to go. The state is home to a couple of commercial casinos as well as tribal casinos where locals can gamble. On top of that, the state itself has established its casinos that are run and operated by the state, just like New Jersey Casinos and Pennsylvania Casinos.
Online casino gambling, on the other hand, is not legal. All attempts to pass interactive gambling bills have failed over the past years and the situation keeps getting complicated. Until online gambling is deemed legal, players will have to stick to playing their favorite games at the land-based casinos that are distributed throughout the state. If you've ever had any questions about gambling in Kansas, here's a comprehensive guide.
FAQ
Is online gambling legal in Kansas?
Kansas has not yet legalized online gambling but is very open to gambling overall, indicating that regulations will be put in place soon.
What is the legal gambling age in Kansas?
The legal gambling age in Kansas is 18+ for lotteries and 21+ for casino games.
Brief History of Online Gambling Laws in Kansas
In Kansas, the very first step to legal modern casino-style gambling as we know it today was in 1974, when a constitutional amendment deemed charitable Bingo lawful. 1986, 12 years after charity bingo was authorized, the constitution was amended to allow operation of a state lottery. The question was put to the vote and locals overwhelmingly voted in favor of a state-run lottery in the referendum.
After two decades, another substantial gambling expansion was passed in 2007 after approval by voters, and the state established the Lottery Act. This new law gave the state the power to own and run four land-based casinos that were distributed in major cities in the state (Dodge, Mulvane and Kansas Cities). These gambling facilities offered a range of games including slots, horse races and table games. The established tribal casinos recognized the Sac and Fox, Prairie Band Potawatomi, Lowa and Kickapoo native tribes. 
2016
Fast-track things to January 2016, the state legislators revived HB2313 which had been tabled back in 2015. The bill sought to permit the sale of lottery tickets through automated sales terminals. There was no immediate action on the bill, and the House Commerce Labor and Economic Development Committee was to be tasked with re-introducing the bill into the house.
In March the same year, a House hearing was held to evaluate H2537 which sought to hold a public vote on the expansion of slot machines into Wichita Greyhound Park. The bill was later voted down by the house in May the following year.
2016 -2017
Then, in November 2016, a six-year contract was awarded to Pollard Banknote by the State Lottery to provide game designs, instant tickets and marketing services after winning the procurement tender. 
Come June 2017, the state Governor introduced HB2313 which proposed the authorization of automated lottery service terminals. Five months later, a 10 year contract was awarded to Scientific Games by the Kansas Lottery to avail Lottery gaming systems and management services.
2018 to Date
The Federal and State Affairs Committee had always been vigilant in pushing for positive change in the state gambling laws. In January of 2018 after introducing a sports betting bill, the committee also tabled HB545 which was aimed at expanding the Kansas Expanded Lottery Act so that gaming machines could be allowed at racetracks within the state.
But it wasn't the Federal and State Affairs Committee alone that pushed for change that year, Governor Jeff Colyer also boosted the progress of the state lottery by approving HB2194. This newly signed law would allow bingo and lottery vending machines throughout the state.
Since then, the only bills that were tabled were in support of the expansion of sports betting. To date, there haven't been any substantial talks yet to try and expand casino gaming law to allow online casino games.
Where Can I Play Online Gambling in Kansas?
All land-based casinos both commercial and tribal within the state are regulated by the Kansas Racing and Gaming Commission (KRGC). The state, on the other hand, the lottery falls under the Kansas Lottery Gaming Facility Review Board. These two ensure the implementation of the gambling laws and are also deemed with dealing with gambling problems within the state.
As long as you are over 21 years old, the law allows you to play games such slot machines, mini-baccarat, craps, blackjack, roulette and poker in both the commercial and tribal casinos. There are 8 state-operated casinos and 5 tribal casinos accepting locals. Some of the most prominent casinos in Kansas are.
Boot Hill Casino – 4000 W. Commanche, Dodge City

7th Street Casino – 777 North 7th Street, Trafficway, Kansas City

Prairie Band Casino – 12305 150th Road, Mayetta

Hollywood Casino – 777 Hollywood Casino Boulevard, Kansas City

Kansas Star Casino – 108 West Main Street, Mulvane
What About Online Gambling in Kansas?
Interactive casino gambling is not legal yet in Kansas. Even though some offshore sites accept players from Kansas, should you participate in offshore sites, you risk being prosecuted for a misdemeanor.   
Future of Casino Gambling in Kansas
While land-based casino gaming is allowed, there are lots of roadblocks facing the authorizing of online casino gaming. Attempts to legalize interactive gambling within the state keep hitting the wall. 
However, there seems to be hope for interactive sports betting in 2020. Should the state allow online sports betting, then online casino gaming won't be far along. In the meantime, all casino lovers can go to land-based casinos and have fun playing their favourite games such as slot machines and table games.