Casino of the Month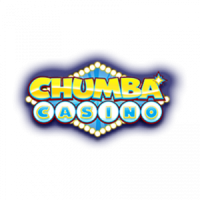 Chumba Casino
Chumba Casino Indiana is a sweepstakes site offering free bets. Chumba Casino is the only legal casino option in Indiana as of today.
Welcome offer
2M Gold Coins + 2 Sweep Coins
on sign-up
Get bonus
Indiana State Guide
Politicians in Indiana, supported by the Indiana Gaming Commission, stood their ground and made online sports betting legal in October 2019. The Hoosier State was legalized sooner than many industry experts initially thought, which is a good sign for other states currently contemplating legalizing sports betting. However, unlike states such as New Jersey and Pennsylvania, Indiana decided to only legalize sports betting, not online gambling or online casinos.
Online casinos, poker rooms, and other online gambling options are still to be legalized in Indiana. It should be noted though that we believe Indiana did the right thing by taking it step by step. It is easier to quickly push for legalized sports betting without having to also investigate the potential consequences of legalizing online casinos. In our opinion, it probably won't take more than a year for online gambling and casinos to be legal in Indiana as well. In the meantime, we'll keep you posted on the latest developments.
Indiana truly is a sports-loving state, which is why the legalization of sports betting comes as no surprise. Here at CasinoTalk we not only like online gambling, but we're also crazy about sports betting. In our Indiana online gambling and casinos review, we will walk you through the legal gambling options available on the market. As well as our view on what we believe will happen in the state moving forward.
Of course, we will also keep you posted on the latest development regarding legalized sports betting in Indiana. Such as where to find the best online sportsbook, the best betting apps and the best online betting odds in Indiana.
FAQ
Is online gambling and online casinos legal in Indiana?
No, online gambling and online casinos are not yet legal in Indiana.
Is online sports betting legal in Indiana?
Yes, online sports betting is legal in Indiana. Sports betting was legalized in Indiana in October 2019.
Where can I gamble online in Indiana?
You can bet on sports legally with any of the sportsbooks listed on our site
Can I play fantasy sports for real money in Indiana?
Yes, you can play fantasy sports for real money in Indiana
Is online gambling and sports betting legal in Indiana?
First of all, let's make a distinction between online gambling and online sports betting. Online gambling is often referred to as online casinos, online poker, and other casino related games. While online sports betting is what it is, you bet on sports online. In Indiana, it is legal with online sports betting, while online gambling is still illegal. Many of the sportsbooks that are currently present on the Indiana market often also offer online gambling in other states, such as New Jersey and Pennsylvania. Once online gambling and online casinos are legalized in Indiana, many of the current online sportsbooks will simply just expand their offering.
As of today, six online sportsbooks are live in Indiana. They have all gone through a rigorous licensing process, which has been both time-consuming and expensive. Always make sure that you choose a licensed and legal sportsbook when betting online in Indiana. Otherwise, you may face the risk of doing something illegal, which we highly recommend you don't.
The legal and licensed sportsbooks and online betting sites in Indiana are:
BetMGM Sportsbook Indiana
Pointsbet Sportsbook Indiana
BetRivers Sportsbook Indiana
DraftKings Sportsbook Indiana
FanDuel Sportsbook Indiana
BetAmerica Sportsbook Indiana
If you are eager for some Indiana sports betting online, simply read our sportsbook reviews below to get started.
Best Indiana Sports Betting and Online Gambling sites
In order to make it easy for you as a reader, we will rank the top three sports betting sites in Indiana. It should be mentioned though that all legal sportsbooks on the Indiana market meet our basic requirements. These requirements include having a license in Indiana, offering sign-up or deposit bonuses and provide odds on most games in the US.
1. BetMGM Sportsbook Indiana
BetMGM sportsbook Indiana is our top pick, for many reasons. First of all, they offer some really good sportsbook bonuses for new customers in Indiana. BetMGM sportsbook app in Indiana is also one of the best apps on the market. The design is really nice with lots of functionalities and shortcuts to your favorite sections. BetMGM sportsbook is not only present in Indiana, but also on many other legalized online sports betting markets in the US. This gives them scale across states, allowing them to offer really good services to all of its US customers. BetMGM Sportsbook Indiana is the best online sportsbook in the Hoosier state.

$500 Risk-Free Bet Bonus
---
2. BetRivers Sportsbook Indiana
BetRivers Sportsbook Indiana is owned by Rush Street, which is also the owner of SugarHouse. SugarHouse Casino is licensed also in Pennsylvania, making the Rush Street group one of the larger online casinos and sportsbooks in the US, not only in Indiana. BetRivers Indiana offers a wide selection of sports to bet on. This in combination with very competitive odds makes BetRivers one of the best online sportsbooks in Indiana.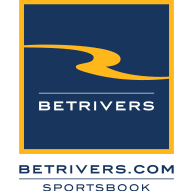 $250 Deposit Bonus
---
3. DraftKings Sportsbook Indiana
DraftKings Indiana, the fantasy sports giant on the US market. Fanduel and DraftKings have for long been fighting over the Fantasy Sports King trophy on the US market. They are both available on the Indiana market, but DraftKings sportsbook is the winning betting site in our opinion. DraftKings online sportsbook provides one of the richest betting experiences on the Indiana market. They also give very generous deposit bonuses to new players. So, if you are a heavy hitter, DraftKings is definitely something for you.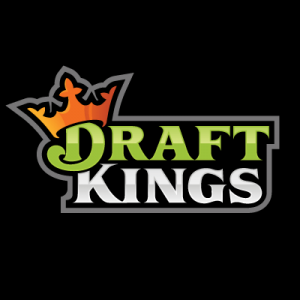 $1000 Risk-Free Bet + Deposit Bonus
Where can I gamble and play Casinos in Indiana
As of now, you can only gamble onsite in Indiana. This means you will have to go to a physical casino in order to gamble.
List of brick and mortar onsite casinos in Indiana. Your only legal option to gamble until online casinos are fully legalized in Indiana:
Harrah's Hoosier Park Racing and Casino, Indiana
Hollywood Casino Lawrenceburg, Indiana
Four Winds South Bend, Indiana
Ameristar Casino East Chicago, Indiana
Belterra Casino, Indiana
Indiana Grand Racing & Casino, Indiana
Blue Chip Casino, Indiana
French Lick Resort Casino, Indiana
Horseshoe Casino Hammond, Indiana
Horseshoe Casino Southern Indiana, Indiana
Indiana Grand Racing & Casino, Indiana
Tropicana Evansville, Indiana
Majestic Star I & II, Indiana
Rising Star Casino, Indiana
Best online sportsbook apps and casinos apps in Indiana
The best online sportsbook app in Indiana is BetMGM, in close-tie with DraftKings. BetMGM Indiana sportsbook app gives the user a unique betting experience with a great feel to it. The sign-up process is easy and we haven't heard of anyone experiencing issues downloading and installing the app. The BetMGM sportsbook app is our top pick on many markets, not only in Indiana.
Given that online casinos have not yet been legalized in Indiana, there are no casino apps to download. However, when online casinos open up in Indiana, we are certain BetMGM Indiana won't make you disappointed.
Online Gambling and Online Casinos Options in Indiana 
Until online gambling and online casinos become legal in Indiana you can either try online sports betting or play sweepstakes.
Chumba Sweepstakes Casino in Indiana
Chumba is a Sweepstakes based online gaming platform where you can win cash prizes. They are present in most states on the US market and are not regulated as an online casino in Indiana. The reason for it not being regulated as an online casino is due to the following: you can play with sweep coins, cash and gold coins. Chumba sweepstakes casino is seen as a shared lottery, which is not the case with traditional online casino games. Chumba Casino is free to play in Indiana. If you would like to try out Chumba casino already today, read more and check out Chumba Casino here.
Legal Status of Online Gambling and Casinos in Indiana
The gambling statute of the state of Indiana clearly states that gambling over the internet is prohibited. This includes online poker rooms, real-money online casino as well as playing Facebook games where one is required to pay to participate. The only exception to this rule is online sports betting, which was legalized in October 2019.
Legal Gambling, Sports Betting, and Casinos in Indiana
While the gambling laws in Indiana sound rather unfriendly, the state actually allows several different betting options, including the following:
Pari-mutuel wagering on horses

Sports betting online – legal as of October 2019

Casino gambling onsite

Pull-tab games

Horse racing – Indiana is home to two racinos. They not only host horse racing but also casino games.

Lottery – Every major lotto can be played in the state

Charitable/house-based gambling

Social gaming

Fantasy sports – Because fantasy sports is a thriving business, it was legal within the state provided that the definitions of gambling aren't met. Since most fantasy league requires the contribution of money to play however, it was easy to conclude that leagues within Indiana are in violation of the law. Thankfully in 2016, Indiana legalized fantasy sports.
You may also be interested to know that while the Indiana Gaming Commission overlooks casino gaming, sports wagering, and lotteries, it is the job of the Indiana Horse Racing Commission to regulate the two racetracks. 
History of gambling and betting in Indiana
In 1988, Indiana voters approved the Hoosier Lottery, and this was the official birth of legalized gambling in the state. Later in 1993, the state passed the Indiana Riverboat Gaming act, and by the end of 1994, the first legal Indiana Horse racing track was unveiled. It was an incredible decade for those who loved to gamble, up until when online gambling started taking shape. However, in 2006, online gambling was outlawed statewide.  
By early 2007, the state started considering the tax benefits of controlled internet-based gaming, and Indiana's legislature officially approved the creation of racinos. Things took an even better turn in 2016 when fantasy sports became legalized, an avenue that was broadly welcomed by sports enthusiasts.
In early 2018, the PASPA was repealed to give states the liberty to control sports betting and online casino betting as they deemed fit. As a result, lawmakers in Indiana started paving the way for legal online gambling. We expect that by the end of 2019, locals will be able to gamble online without the fear of breaking the law.