Casino of the Month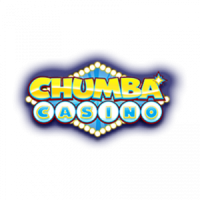 Chumba Casino
Chumba casino Illinois is one of few options where you can gamble online legally. Check it out already today and get a $2 sign-up bonus.
Welcome offer
2M Gold Coins + 2 Sweep Coins
on sign-up
Get bonus
Illinois State Guide
Illinois is often referred to as the pioneer of online lotto games, owing to the fact that it was the first US state to permit the selling of lottery tickets online. Combining that with a rich history of horse racing and riverboat betting, the state is a fascinating haven for anyone who has an interest in enjoying games of chance. As far as online gambling and -casinos are concerned, they remain to be legalized, hopefully during 2020.
Sports betting was legalized in Illinois in December 2019, while the first bet was placed in March 2020. The bill was passed during the spring of 2019 but it took almost a year for BetRivers Sportsbook in Des Plaines to accept the first sports wager ever in Illinois. Read our full review to learn more about legal online gambling and casinos in Illinois.
Top 3 Casinos in Illinois
FAQ
Is sports betting legal in Illinois?
Yes, sports betting is legal in Illinois.
Is online sports betting, -gambling and -casinos legal in Illinois?
No, online sports betting, -gambling, and -casinos are not yet legal in Illinois.
Where can I place bets and do sports betting in Illinois?
You can place bets at BetRivers physical sportsbook in Des Plaines, Illinois.
Is Chumba sweepstakes casino legal in Illinois?
Yes, Chumba sweepstakes casino is legal in Illinois.
Is Online Gambling and Casinos Legal in Illinois?
All sorts of onsite or offline gambling are legal in Illinois, ranging from casino gambling to sports betting. However, online gambling, online sports betting, and online casinos are still not legal in Illinois. The lawmakers are working hard to make this happen. So our guess would be that online sports betting, and hopefully, also online casinos will be legal during 2020. If you are eager to play online casinos already today, you would need to travel to states like New Jersey or Pennsylvania.
Chumba is the Best Online Casino in Illinois
Chumba Sweepstakes Casino in Illinois
While traditional online gambling and casinos are still prohibited in Illinois, there are still ways for people to play casino games online legally. Chumba online sweepstakes casino is a legal alternative to traditional casinos in Illinois. Instead of playing straight up for real money, Chumba sweepstakes casinos Illinois work much like a lottery. You can even buy lottery tickets or coins to be used in the casino. This is the reason why Chumba casino Illinois does not need a license to operate an online casino legally. If you want to learn more about Chumba Casino, read our complete Chumba Casino Review.
What Types of Online Gambling and Casinos are Currently Legal in Illinois?
Onsite physical Casino Betting in Illinois
Casino gambling is allowed in the Prairie State. You can enjoy wagering on various live casino games in 10 riverboat casinos. Although before these had to be sailed before they allowed gamers to start playing, from 1999 they could be docked. Moreover, there are also charitable casino events that are independently approved by the revenue department. However, even though lawful provision was made for brick and mortar casinos 2011, so far none of them have been built.
Live Poker IL
Live poker games are offered in the riverboat casinos, complete with tournament schedules. Additionally, while there aren't any special provisions of social poker under Illinois law, no gambler has ever been put on trial for playing in any.
Online Casinos in Illinois
After every state was given a chance to dictate the direction of their gambling activities in 2018, Illinois lawmakers started laying the groundwork to provide legal, regulated online casinos and sports betting. However, a lot also needs to be done when it comes to physical gambling facilities to support online and mobile gaming. Even so, it is expected that by the last quarter of 2020, Illinois will have started offering online gambling services.
Sports Betting Illinois
For sports betting, only on-track pari-mutuel gambling at sanctioned horse racing tracks is permitted. With the coming changes in the law, it is also expected that online sports betting will also be accepted, complete with mobile betting services.
Other Forms of Betting
Charity and raffle bingo games are permitted, as well as Charity 'casino nights' as well as the online state lottery launched back in 2001.
The History of Gambling and Casino Laws in Illinois
Betting in Illinois State started back in the 1800s when unlicensed riverboat casinos flooded the rivers and hosting underground stud poker games. Heading to the 1920s, betting on horse racing was authorized, and it was the first step the state took to control gambling and reap tax revenue from the past-time. In effect, this gradually bred a booming industry where pari-mutuel gambling was relished by mammoth crowds of racing enthusiasts.
Moreover, the Prairie State was also amongst the first to establish a state lottery, with their first draw taking part in 1974. As we speak, millions of dollars have been raised with the rapid growth of both state and inter-state lotteries
The riverboat casinos came back in 1991; this was when regulations were approved, permitting them to provide betting games on condition that they were on the move on the rivers (not lakes). 8 years later, the movement article was revoked, a ruling that came as a relief to the patrons who were accustomed to long lines in the evenings before the boats set to sail. Later in 2011, things expanded even further; a new bill allowed for the offering of brick and mortar casinos plus the expansion of the games provided at the racetracks.
Video gaming machines, set up in a broad array of establishments comprising truck-stops and bars became a new fad, following the passing of a string of gambling-related laws. However, it had taken 2 years of back and forth bill amendments and court cases before these machines were deemed legal.
The introduction of online betting in Illinois
Online betting, however, remained in a blur in Illinois, up until the repealing of the PASPA of 1992 in May 2018. For the first time, the state could explore ways of offering regulated sports betting and online gambling. Since they were forerunners of permitting the selling of online lottery tickets, they have since made deliberate efforts to see how sports and internet gaming could be executed.
By June of 2019, things were already taking root by the book in the state assembly, and it seemed probable that within a few months, internet and sports betting would be legally accepted. Like many other US states, Illinois is open-minded in giving residents the freedom to relish betting games. If things maintain the same progressive trend, the gambling landscape will inevitably have shaped itself by the first quarter of 2020.
What Does the Future Hold for Online Gambling and Casinos in Illinois?
The open-minded lawmaking has given the residents of Illinois an extensive selection of betting activities, with the potential of having online gambling and casinos in 2020. The merits of the latest regulations which involve the extension of casinos will be realized soon enough as the way is paved for a new era of recreational gambling. If you are a resident of the Prairie State, sit tight because things are about to get better!