Casino of the Month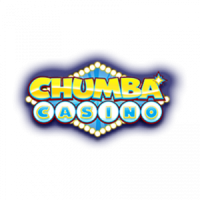 Chumba Casino
Chumba casino is a legal online sweepstakes casino present in Iowa. Try it out today and make sure you get the $2 bonus by using our link
Welcome offer
2M Gold Coins + 2 Sweep Coins
on sign-up
Get bonus
Iowa State Guide
While the state lawmakers had introduced a sports betting bill back in January 2018, the bill died a legislative death. It is not because Iowa wasn't interested in passing the bill, they just couldn't iron out the particulars of this bill.
Thankfully, the fine-tuning of this new law did not stop there because of the potential benefits that the state itself and the locals would enjoy. In May 2019, however, Governor Kim Reynold signed a bill into law making Iowa the 11th state in the US to legalize sports betting.
Iowa sports betting went live on August 15, 2019. Both mobile and onsite retail sports betting saw daylight on the 15th and offer complete sports betting experiences. You can download an app on your mobile device and start betting on sports already today. The only requirement is that you need to show up at a land-based casino with proof of identification and be at least 21 years of age, and you should be all set.
Online casinos and online gambling are however still not legal in the state of Iowa. When lawmakers have been able to evaluate the consequences of online sports betting, during 2020 and 2021, we are certain that online casinos will become legal in Iowa. Similar to that of New Jersey online casinos and Pennsylvania online casinos.
FAQ
Is online sports betting legal in Iowa?
Yes, sports betting was legalized in Iowa in May 2019 and online sports betting was legalized in August 2019
Is online gambling and casinos legal in Iowa?
No, online gambling and casinos have not yet been legalized in Iowa
What are the requirements to do sports betting in Iowa?
You must show up at a land-based casino with proof of identification in order to start betting on sports online using a mobile app
Can I bet on sports in Iowa?
Yes, you can bet on sports in Iowa, both onsite and online.
What is the legal gambling age in Iowa?
You must be at least 21 years of age to gamble in Iowa.
Can I gamble online in Iowa?
No, strictly speaking, online gambling and casinos are prohibited in Iowa
Is Online Gambling and Casinos Legal in Iowa?
Online betting was recently made legal for the residents of the state of Iowa. Locals can now place wagers over the internet with legally regulated online gambling websites. While there are three major gambling laws in the country impacting online gambling, none of them criminalize the act of placing a bet. Additionally, there are no gambling laws in the state of Iowa that make gambling online a crime if it's done at a legally sanctioned gambling site.
Under the law, gamblers will be allowed to bet anywhere within the state. However, bettors who are interested in placing wagers via mobile devices will be required to visit a land-based casino to prove their eligibility. You have to be over 21 years old to be allowed to create an account with which you can use to gamble online.
This procedure is expected to go on until January of 2021. Keep in mind, however, that you can get in trouble in various ways if you place bets with unregulated online websites. Therefore, gamblers are advised to validate the regulation of an online provider to ensure that it exists within the federal jurisdiction of Iowa before signing up with any gambling entertainment site.
History of gambling and casinos laws in the state of Iowa
In 1991, Iowa passed laws that allowed individual counties within the state to vote on matters of whether they want to have land-based casinos or not. This made the licensing of casinos exceptionally democratic, which wasn't the case in many other states. Over the next two decades, the state featured 18 licensed land-based casinos as well as a riverboat and tribal land casinos.
For a while now, there had been several attempts to legalize some forms of online gambling within this jurisdiction. The first attempt was in 2011, when an online poker bill was passed. However, no action was taken until 2012 when the bill was passed into law by a wide margin of 11 to 4 by the senate committee. While this bill made it to the next step of the legalization process, it lost steam somewhere along the way after it made it to the House and then died by the summer of 2012.
In 2013, another attempt was filed, but just like the previous one, this bill also died similarly after reaching the House. There have been other attempts since then that were also unsuccessful, perhaps because of the nature of the countrywide federal laws. But that did not stop the lawmakers from finding a solution that would eventually allow the locals of the Hawkeye state to place wagers via the internet.
Iowa was even highlighted as one of the 10 states that are most likely to legislate for online gambling follow in the footsteps of New Jersey, Delaware, and Nevada. When the new bill was finally passed into law, things progressed quickly to make Iowa a hub for sports betting buffs. Just three months after passing legislation, 19 casinos in the state already have a license to offer online sports betting and online casino services within the borders of Iowa.
As we speak, Iowa is the first of the Middle Western states to launch a regulated industry, complete with mobile gaming via smartphones and tablets.
Legal Casinos and Gambling options in Iowa
Here are the forms of gambling that are legal and regulated within the jurisdiction of the state of Iowa:
Tribal casinos

Commercial casinos

Lottery

Charitable (bingo or raffle type games)

Pari-Mutuel (racetracks including greyhounds and horses as well as simulcast)

Sports betting (currently signed into law)

Online gambling
Casinos in Iowa come in all shapes and sizes. There are those that fall directly under the regulatory purview of the state and those that are regulated by Tribal Compact between the state of Iowa and the tribe in question.
Platforms that Offer Legal Online Gambling Services in the State of Iowa
There are plenty of opportunities for gamblers in the state of Iowa, provided that one stays within the boundaries set out by the state legislation. Remember, however, if a resident of the state steps outside of the law, they should expect to rub shoulders with state authorities.
Websites providing online gambling in the state of Iowa exist. They are not only legally regulated within the state, but they also participate in third-party auditing of their gaming practices to acquire their compliance certifications. They do this to provide a secure and high-quality online gambling experience.
Legislation has allowed current owners with gambling licenses to apply for a sports betting license. Here are some of the casinos in Iowa that have launched legal online sports betting services
Lakeside Casino

Isle Bettendorf

Prairie Meadows

Isle Waterloo

Riverside

Catfish Bend Casino

Rhythm City
The Future of State-Based Online Gambling and Casinos in Iowa
When it comes to legalizing state-based online gambling, the state of Iowa has really tried for sure. The future of online gambling in Iowa is bright, considering the fact that locals have already been given a chance to enroll themselves physically for mobile betting until 2021. If you're a resident of the Hawkeye State, what are you waiting for?