Casino of the Month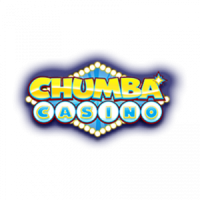 Chumba Casino
New Mexico hasn't regulated online gambling yet, but gamblers can still play sweepstakes on Chumba Casino.
Welcome offer
2M Gold Coins + 2 Sweep Coins
on sign-up
Get bonus
New Mexico State Guide
New Mexico Gambling has not only been a highly profitable avenue for generating revenue for centuries but has also been an integral part of the history of the state. Gambling came to life in the early 1900s when native Americans began placing wagers on horses during horse racing events.
To date, tribal Native American reservations have played an enormous part in the establishment and advancement of gambling in New Mexico. In case you've ever had questions about the state of gambling in the Enchantment State, then here's your comprehensive guide. The online gambling situation has not come as far as New Jersey, but is on it's way.
FAQ
Is online gambling legal in New Mexico?
New Mexico online gambling is not yet regulated, which means that while there are no operating online casinos, there are no laws prohibiting online gambling either.
What is the legal New Mexico gambling age?
The legal online gambling age in New Mexico is 21+ for casinos and 18+ for lotteries.
Brief History of New Mexico Gambling
It was a good head start for New Mexico around 1946 when the race to legalize wagering in pari-mutuel horse racing was instituted. A boom in the industry therefore began, but it majorly focused on horse racing, leaving casino gambling and any other form of betting behind.
A further amendment to gambling laws in the state was not seen until the 1980s. Around this time, the industry declined under the state law that prohibited any form of gambling unless the state authorized it. This led to the formation of the Indian Gaming Regulatory Act (IGRA) that was established in 1988 by Congress. It was to function as the federal regulatory scheme that would govern Indian gaming in the nation. This act classified Indian gaming into three categories, namely Class I, II and III.
In the '90s, things took an ill-fated turn for gambling when the state elected Bruce King as the new Governor. Owing to King's religious beliefs, he outrightly sought out to illegalize gambling in the state. He sanctioned a task force that would negotiate gaming deals with some of the native tribes in 1990. However, even after the taskforce tabled some agreements, he refused to comply with any of the compacts.
Later that year, he (Bruce King) was challenged by Gary Johnson for the governor seat and King lost the re-election. One of the most significant contributors to the success of Gary Johnson's campaign is that he promised to expand and legalize gambling on the tribal reservations in New Mexico. Right after he was elected, the Governor stayed true to his promise and began negotiating pacts with the native tribes and by 1995, the amended treaties were duly signed by him. As a result, Indian tribes were able to offer a variety of casino games including slots, poker and table games within the state. This is where the rise of tribal casinos in New Mexico began.
As expected, a boom in the casino industry was seen, and lavish tribal casinos were established all over the state. Likewise, Gary Johnson pushed for the introduction and legalization of a state lottery which was approved in 1995. However, thanks to the new gambling regulations, the horse racing industry experienced a decline due to the expansion of casino gambling on reservations. Fortunately, this was later combated by the introduction of slots and other casino games at the racetracks to increase human traffic. And that is how racinos in the state came to being.
The Current State of New Mexico Gambling
The state legalized wagering on bingo games in 2009, but anything about gaming online has always been kept at bay. In 2015 gambling compacts that authorized tribal casinos to continue operating were extended for the next two decades. Additionally, Intralot, a gaming vendor, was contracted to manage the lottery gaming system in New Mexico for the next eight years from October 2015.
To further enrich the state lottery and make it even more accessible for locals, a pilot program going by the name "Play at the Pump" was launched in 2016. It was meant to allow players to purchase lotto tickets via debit cards at fuel pumps, and at launch, 13 fuel stations installed the system. Come 2018, an eight-year contract of supplying instant games and similar services to the State Lottery was awarded to Scientific Games.
New Mexico Online Casino Gambling
Even after the repeal of PASPA in 2018, New Mexico continues to bar its casinos from offering online casino betting. However, it may also interest you to know that the state law doesn't explicitly outlaw interactive gaming for local players.
Online Poker
New Mexico prohibits betting on online poker in the state. No one is allowed to play poker outside of the legalized land-based establishments. Locals in the state aren't even allowed to host social poker games at home! 
Lottery Games
New Mexico offers inter-state lotteries and also lotteries for residents only. The first lottery regulations were instituted in 1995, and their state lottery has come to be one of the leading lotteries in the U.S., where locals can take part in the likes of Powerball and Megamillions
Bingo Games
Native American tribes in New Mexico offer high stakes bingo games. The state law legalized bingo in 2009 and has seen relatively high revenues from the industry. The law allows bingo and raffle-type games for charities as well.
New Mexico Gambling Platforms
According to the law, tribal casinos are allowed to operate in the state on Native America Reservation territory. To date, there are 23 Native American gambling establishments, with facilities like Isleta Resort, Kicks 66, Cities of Gold Casino, Buffalo Thunder Resort, Camel Rock Casino, Casino Apache, Dancing Eagle Casino, Fre Rock Casino and Flowing Water Casino topping the list
Locals can also play gambling games in racinos like Ruidoso Downs, Sunland Park, and Downs at Albuquerque.
Live New Mexico Gambling Options
Among the many forms of live gambling legalized in the state, Ruidoso Downs and Sunland Park are at the top in horse racing. The tracks also offer off-track betting coupled with live racing and slots, video poker, and electronic table games.
Tribal casinos rule the market and offer live gaming options, including slots, poker, ultimate texas hold'em, blackjack, and craps. State Lottery tickets, on the other hand, are in the form of lotto and scratch-off tickets. The state also allows pull-tabs and sweepstakes games that are for charity. Religious institutions also offer bingo and raffle drawing nights.
Expected Changes to New Mexico Gambling Regulations
Considering the nature of gambling regulations in the state, there might not be much room for the state to amend the law when it comes to betting. Lawmakers in the state are rather rigid, and it doesn't look like legalizing online gambling within state boundaries will happen soon.
While there's a potential for online gaming being a great source of revenue for the state, the high number of land-based casinos already in existence in the state might hinder any iGaming amendments for a while. However, should there be any new updates to the state law, keep coming back to our site and you'll be the first to know!