Wings of the Phoenix Slot Review
Wings of the Phoenix is a five-reel, forty pay line slot with a standard 3 by 5 layout. Wings of the Phoenix is a Konami Gaming production. This fantasy-themed slot created by Konami Gaming features flames pretty much everywhere on the screen.
Where you don't see the yellow and red fires, you will be treated to an array of other bright colors, making this game pop on the floor when compared to other casino slot machines. As expected, the main aim of the game is matching symbols from left to right across the given reels. Players earn rewards if they can land winning combos. Most of the high-paying symbols only require two lines in a row to earn players payouts.
This is a nice approach as it provides players with multiple chances at frequent wins. The card symbols rank from 9s all the way up to the aces. They are the game's low-valued symbols, providing relatively smaller wins. The thematic icons, which include some flaming crystals, colored braziers and a woman set ablaze are more highly-valued offering greater rewards.
How to Play Wings of the Phoenix Slot
Playing Wings of the Phoenix Slot is as easy and straightforward as it gets, you only need to follow a few steps as outlined below:
Sign up to your casino of choice, provided it is legit and legalized
State your initial bet
Adjust your bet by either increasing or decreasing its size per line
Hit the spin button to get the game started
Activate Auto-play mode (optional)
Look out for the winning symbols
Wings of the Phoenix Slot comes with an auto-play function, a feature that allows for the game to start every spin automatically until either the number of spins expires, or something requiring your intervention occurs. To select the number of spins you desire, just click on the buttons (usually numbered) that appear upon clicking 'Auto-Play'. To cancel the AutoPlay mode, click 'stop'.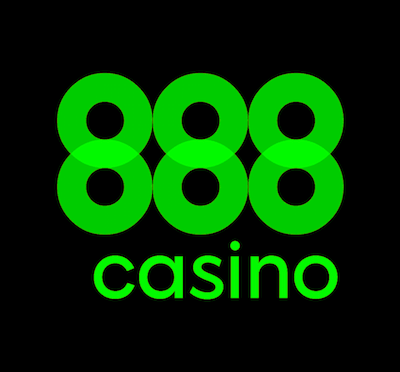 The Legend
We have all heard of the phoenix, an incredibly enduring mythical creature that soars up from the ashes to be re-born. This legend has appeared in an array of tales, ancient and new, getting passed down from generation to generation. One thing with them is their classic move; appearing to be dead, only for them to burst back to life! The Phoenix is the basis of Konami's Wings of the Phoenix Slot.
The game features fiery and sharp graphics, in combination with an amazing visual appeal. This is truly a game that will get heads turning in any casino. The entire gameplay blends in perfectly with the theme. Just like the phoenix, the slot boasts a unique feature that sees spins 'rising from the ashes', transforming into stunning life-changing spins that can earn bettors massive payouts!
Wings of the Phoenix Game Overview
Standard betting stands at one credit per line, (which are all thirty in total) and an extra 15 for the game's special features. This is indeed a strange combination that you can easily translate to actual value using the slot's interface. The possible bets here are 1, 2 or 5 credits in a line.
Wings of the Phoenix Slot's graphics and layout may appear slightly old-fashioned, but they offer players everything they need in a platform that is easy to navigate. The variance stands at low to medium, evidenced by the possible wins usually between 2x and 250x the line bet for most. The only exception here is the phoenix symbol; five on a pay line win you 1000x your line bet.
Wings of the Phoenix Slot Symbols
There are tons of special features that players should look out for when playing Wings of the Phoenix Slot. First is the phoenixes themselves. These are the slot's wild symbols, doubling up as substitutes for other symbols, while still offering players with the greatest payouts in the entire game.
Matching five of these in a row wins players 1,000 coins! Gems act as the game's scatter symbols, hidden all through the reels. If you hit three or more of these at any position on the screen, you will earn free spins. This is an amazing bonus round that can win you eight to thirty free spins, all dependent on the number of gems you end up hitting on the triggering spin.
Wings of the Phoenix Slot Features
Wings of the Phoenix Slot is quite an interesting game, boasting an array of features that will get bettors digging in their claws. While the slot lacks jackpot payouts, its medium volatility makes it possible to win real lucrative rewards. Below are some of the most outstanding features of Wings of the Phoenix Slot.
Mystery Feature
All through the gameplay is a mystery feature that can appear randomly at any point of the gameplay. When this happens, all the card symbols on the reels are usually transformed into a high-paying symbol. Given the fact that they all become the same symbol, it is possible to change the gameplay, earning you five special wins simultaneously. During the free-spins round, this feature tends to be triggered more frequently. The mystery feature can even change low-valued symbols into wild symbols, making it quite a special feature.
Bonus Spins
Bonus spins are yet another signature feature in Wings of the Phoenix Slot, tending to appear more frequently than other features. With this feature, players can earn up to thirty free spins, which can subsequently be re-triggered in the bonus rounds. Each spin sees adjacent symbols get chosen and a matching symbol being placed on them. It is not guaranteed that each spin will earn you rewards; however, when the right symbols hit perfect spots, it can come in quite handy.
FAQ
Where can I play Wings of the Phoenix for a chance to win real money?
There are many platforms offering Wings of the Phoenix Slot. However, you need to be careful. Choose a legit and licensed casino as your partner of choice.
Can I play Wings of the Phoenix for free?
Absolutely! It is advisable for you to try out this game on demo mode before you can play for real money.
Are free spins available?
Yes, Wings of the Phoenix features free spins.
Concluding Thoughts
Konami has had a long and standing history of producing brilliant games, both traditional video games as well as online slots. Konami's online slots are a continuation of their brilliant creations which are always worth a look. When it comes to Wings of the Phoenix Slot, the firm has remained true to its roots, offering players top-notch visual appeal, a classic look, and a world-class gaming experience.
The game itself uses an impressive combination of normal reels on normal pay-lines, with the sole purpose of enticing gamblers with some awesome wins and an array of specials. This game is indeed worth the while all the way!