Three Nevada casinos face demolition after years-long closures
July 16, 2022
Following the Silver State's pandemic-driven shutdown in 2020, a trio of casino stations serving local residents in Southern Nevada, Texas Station, Fiesta Rancho, and Fiesta Henderson properties, are set to be demolished after being inactive for more than two years.
Scott Krieger, the company's president, announced the permanent closure of those locations in a statement Friday afternoon. "While the decision was difficult, throughout our 46-year history, Station Casinos has adapted and grown with the Las Vegas Valley," he said.
However, he added that it would "enable the company to continue reinvesting in our open properties and move more quickly to develop and deliver the next generation of Station Casinos resorts to the residents and visitors of North Las Vegas, Henderson, and the rest of the Las Vegas valley."
In a press release, Kreeger estimates that nearly one-third of the employees from each of the properties were already employed at another Red Rock property, and "we hope that number will grow."
Pandemic forces shutdown
The three casinos were among 20 Station properties that were forced to close for nearly three months as a result of Gov. Steve Sisolak's 2020 closure order.
The casinos, which were operated by Station Casinos, Red Rock's management subsidiary, were never reopened after the gaming industry's statewide 78-day pandemic-related shutdown ended on June 4, 2020.
Red Rock also did not reopen the off-Strip Palms Casino Resort, which has been sold to the San Manuel Indian Tribe of Southern California for $650 million the year before.
Instead, the company was concentrating its efforts on six properties, including Red Rock Resort, Green Valley Ranch Resort, Palace Station, Sunset Station, Boulder Station, and Santa Fe Station, as well as its Wildfire Casino brand of small, slot machine-only properties scattered throughout the Las Vegas Valley.
Red Rock began work on the $750 million Durango Station near the 215 Beltway in the valley's southwest earlier this year.
In May, Red Rock Resorts CFO Steven Cootey stated that more than 90 percent of the business from the three closed casinos had been transferred to other Station Casinos properties. According to him, the company spends approximately $2.1 million every three months to keep the closed properties operational.
Frank Fertitta III, CEO of Station's parent Red Rock Resorts, predicted a permanent closure on the income statement in August of that year, shortly after the Nevada casinos were allowed to reopen.
"We are going to continue to try to clarify the situation and navigate the situation in order to make informed decisions, but whatever decisions we make, they will be in the interests of shareholder value," he added.
Fertitta also stated at the time that the resort's future outside of the Strip Palms was uncertain, but a property sold to the San Manuel Indian Tribe last year reopened in April.
Following the dismantlement, areas of land would be sold, which Krieger said would allow the company to reinvest in its existing facilities "and move faster towards developing and delivering the next generation of Station Casinos resorts."
The Durango Hotel and Casino, which is under construction in southwest Las Vegas, is part of the next generation.
After the 24-story Riviera was demolished in 2016 to make way for conference rooms at the northern end of the Strip, Las Vegas hasn't seen a casino explosion in over six years. The casino's demise was celebrated with live music, drinks, and fireworks.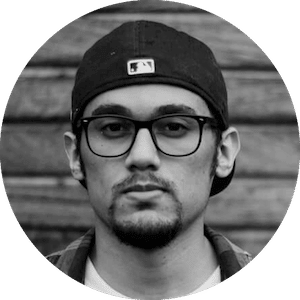 Gus Anderson
Gus Anderson is a gambling wizard. As a kid he dreamt about becoming a Tennis, Hockey and Golf professional but ended up as a gambling professional with focus on both sports & casino.