Viking's Ransom Slot Review
We all have a soft spot for Vikings, despite their bad reputation. As such, Viking's Ransom Slot is bound to pique the interest of most online gamblers. This thrilling game features these raiders from the North on full attack mode across the 6 reels. Viking's Ransom slot has an array of colossal symbols, all appearing on the multiple reels.
A vicious looking Viking, the chief of this benevolent bunch, might be a scary sight, but he is the game's wild symbol, giving bettors more winning combos and more winning opportunities. Viking's Ransom Slot is developed by the brilliant minds at Barcrest, a software developer that has been in existence since the 1960s. Their expertise, coupled with years of experience, give players yet another game to be completely excited about.
Viking's Ransom Slot Theme and Game Overview
Upon opening the game, it is not hard to notice that it is winter down in Scandinavia. The snow-capped mountains overlooking the stormy sea give it all away. This welcoming sight is so authentic, it literally sends shivers running down your spine. A keen look to the reels warms things up a little; decorative horns, hammers and axes, are some of the symbols that fill up your screen. In addition to the precise and realistic artwork, the finely detailed images of some crazed Vikings and a stunning but deadly female warrior add to the game's authenticity.
Viking's Ransom is compatible with all your favorite devices including mobile, desktop and tablets. If you like testing things out before getting in with both feet, you need not worry; the game has a demo mode that you could try out in the various online platforms. The minimum bet is 0.01 coins, so it would not hurt to join a legit site for a chance to win real money. The maximum bet amount is 500 coins, so Viking's Ransom is a highly accommodative game, catering for both high rollers and casual gamblers.
Viking's Ransom has some impressive customization options such as automatic spin modes and fast play, for a more holistic gaming experience. Players also enjoy the luxury of adjusting the dramatic soundtrack's volume, or even muting it all together. The game's volatility makes it stand out from the 'crowd', presenting gamblers with the opportunity to win big. The changing RTP is an amazing feature as it allows you to increase your winning chances. There are forty pay lines that cross the slot machine, which is played over four rows and six reels.
How to Play Viking's Ransom Slot
If you settle for Viking's Ransom Slot, then you can expect to reap huge rewards while enjoying fantastic game play. To play the bank, you do not need to crack your head, just follow the few steps below:
State your initial bet amount

With Viking's Ransom, you need not break the bank, as the minimum bet amount is quite low.

Adjust the bet

Sometimes, you might need to make some adjustments to your bet. Fret not, Viking's Ransom allows you to do this. Click on the Line '+' or '-' button to either increase or reduce the stake's size per line, respectively.

Get spinning

Hitting the 'Spin' button starts the game.

Activate Auto-play

This is optional. It is a feature that allows you to enjoy the game with zero interruptions, until such a time when you want to deactivate it.

Look out for the highly valued symbols to take advantage of the game's big wins.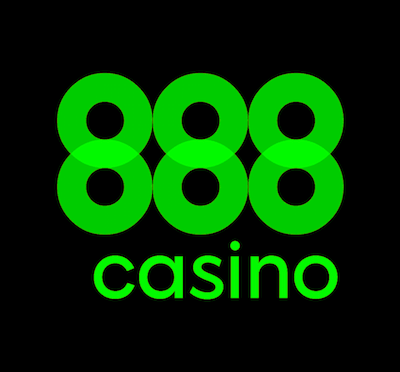 Viking's Ransom Slot Symbols
The symbols in Viking's Ransom revolve around fierce Vikings, both male and female. The fierce-looking Viking is the game's wild symbol and the highest-valued icon, followed closely by the skade-looking female warrior. These two make up the game's character symbols. Next in line are the relatively low-paying symbols, including the horned helm, a drinking horn, crossed axes and a hammer. The least-paying icons are four brightly-colored card suits, including diamonds, hearts, clubs and spades. To create the winning combos, Viking's Ransom includes an array of wilds such as berserker wilds and regular 1 by 2 and 2 by 4 wilds. These wilds can substitute all other symbols except the scatter symbol.
When it comes to the Reel Link Bonus, lighting starts the game; it fills two reels (adjacent to each other) with the same colossal symbols. After the payouts are made, lightning could strike yet again, bringing with it even more colossal symbols that fill out four out of the six reels. Be especially keen on the Viking long ships; these are scatter symbols that trigger the Berserker free spins. Three of these can earn you up to eight free spins! The more the ships, the more the triggered free spins.
Viking's Ransom Slot Features
Wild symbols
Wild symbols in Viking's Ransom can replace all the other symbols except scatters. They make up most of the winning combos, and there are various versions of them available.
The Reel Link
This is a bonus feature that is usually randomly triggered. It features colossal symbols that appear on sets of 2 reels linked together. Bettors can either get the first 2, middle 2 or last 2 reels, which means they can only get colossal symbols. In case lightning strikes a linked reel for the second time, it turns into a Mega Link with only Colossal Wilds.
Berserker Free spins
The Ship scatter should be present on at least three reels to trigger the Berserker Free Spins. When three, four, five or six scatters are viewed, they give eight, twelve, fifteen and twenty free spins respectively. These too can be re-triggered in the same way during a given feature. When Berserker Wilds come into play, things take an interesting turn. A Berserker Wild Bonus might come into play if there are additional wilds in the picture. When this happens, a given number of Berserker Wild Symbols get added on to the reels in different positions. Colossal symbols in play can in return be converted to colossal Berserker Wilds.
FAQ
What are some unique features of Viking's Ransom?
The Berserker wilds bonus is a feature that is highly impressive
Can I play Viking's Ransom for real cash?
Yes! The only thing that you need to take into consideration is the legitimacy of your platform of choice
What do the wild symbols do?
In addition to triggering free spins, they give gamblers an opportunity to win big and maximize on their returns
Concluding Thoughts
When it comes to Viking-themed slots, there are tons of them in the market. However, Barcrest always does a great job in developing slots that have an edge above the rest. The wilds and character symbols here are all brilliantly drawn, with colossal symbols having their moments of sheer entertainment. This game matches international standards with its crisp graphics and potential wins. Barcrest introduces unique features to Viking's Ransom, ensuring that there is something for everyone in the game play.