Midnight Matinee Slot Review
Midnight Matinee is a fifty pay line, five-reel slot from the Everi Gaming's creative masterminds. This game hails from the renowned MForce Class III machine collection. It is the epitome of Everi's brilliance. Midnight Matinee comes with a potential winning jackpot of up to 692,000 credits up for 'grabs'. This alone will definitely appeal to bettors who love aiming for that big prize.
You will probably realize that the chances of winning this so coveted prize are slightly slimmer, but that only makes the game even more exhilarating. Here, the maximum bet totals to 250 credits in a given spin. This means that all kind of gamblers, whether big budget or small budget are taken into account. If you are really excited about playing, this slot machine will not let you down. It kind of resonates with the theme of old-school horror movies, taking you back in time. It brings a new vibe to the online gaming scene, which helps in keeping it new and fresh.
Midnight Matinee Theme
This fantastic slot machine boasts a classic horror-movie theme in an intriguing way for players. This theme is so cool that it has been severally used in an array of NetEnt online entries including 'The Invisible Man' and 'Creatures from the Black Lagoon'. This is as a result of a corporate partnership deal together with Universal Studios.
The reels in Midnight Matinee are truly grisly symbols for instance the Mummy, the Wolfman, Frankenstein and Dracula. The game comes packed with Bonus symbols and free spins. There are several other positions spread across the regular symbols, 9 all the way to Ace. One might ask why, but it is probably because the symbols might be needed for such a time when additional bonus features show up like in Midnight Matinee Wilds. More often than not, these regular symbols tend to turn to something slightly more powerful. So be ready to take advantage of the large amounts of these regular symbols rather than get overwhelmed or agitated by them. Adding onto the horror theme is the cobweb and spider decorations on the symbols.
Midnight Matinee Slot Features
This game carefully puts together neat tiny features, which helps to keep bettors entertained. This is unarguably quite an impressive feature to find on a slot machine given that most developers tend to fully rely on the base game's flukes. So any developer who considers putting in some thought into their game's bonus feature automatically wins the players' hearts.
Midnight Matinee Wilds are some of the slot's cool features. When the Midnight Matinee logo lands on the 5th reel, any other movie monster symbol on the reels automatically becomes wild. This goes on to transform the initial game into something magical and extraordinary.
Another amazing feature that Midnight Matinee boasts is the Magic Graveyard Bonus! Whenever you successfully hit 3 bonus symbols on the first, third and fifth reels, the Magic Graveyard Bonus gets triggered. Basically, this is a pick-them-up kind of bonus, whereby players have the luxury of five picks to select from several symbols, revealing a cash prize.
We cannot talk about Midnight Matinee features and fail to mention the Free Spins Bonus! Before anything, we have to acknowledge the 'Sticky Stacks', an amazing treat for this particular bonus feature. This sees to it that you have a better chance of hitting crazy wins during free spins. Landing 3 free-spin symbols on the third, fourth and fifth reels triggers this cool feature. One you have triggered it, you will get a chance to pick your favorite Movie Monster symbol, and convert it into your Sticky Stacks symbol.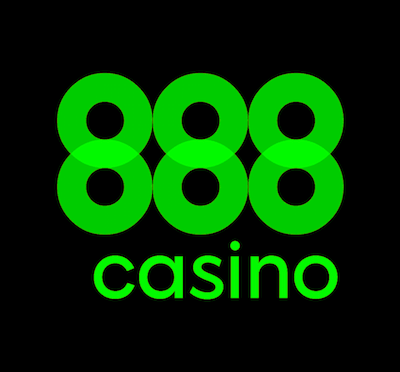 FAQ
What is the maximum bet on the Midnight Matinee slot?
In Midnight Matinee, the maximum bet amounts to 250 credits per spin.
Can gamblers win actual money when I play Midnight Matinee?
In order to earn real money, you will need to choose a casino that is legit and licensed, deposit real money and apply a certain strategy before playing. It is also important that you take advantage of features such as free sign-up bonus and free spins offered by most of these sites.
Why should I play the Midnight Matinee slot?
Well, for most players it has to be the fact that it gives you a legit chance to win big from dime. However, the horror theme is quite amazing too! Not only does it add onto the entertainment aspect when gaming, but it also brings in a certain air of excitement and authenticity that you can only get from Everi. This game is simply magical!
In Conclusion
Midnight Matinee slot is an amazing game that effortlessly takes you to the era of classic horror movies. While the game play is pretty much alluring by itself, the graphics here are top-notch. To appreciate how exciting and entertaining this game can get fully, you will need to exercise some little bit of patience, lest it ends up feeling like one of those things that promise way too much only to deliver so little.
Ask any avid bettor, and they will tell you that Monster symbols are always readily welcomed into any given slot game. Nothing is as exciting as seeing a game developer use a key character to their very best potential. Using these Movie monsters to add a different attribute is such a clever tact; one that is valuable to the slot in totality. Every player gets to choose their favorite movie monster with the best part being that they will all have a role in the bonus-feature.We cannot forget to mention that Midnight Matinee gives you the unique chance to earn some pretty decent rewards. While chaos can pour down like showers, you will certainly enjoy moments of sheer joy with the game's winnings!