Hercules High and Mighty Slot Review
Developed by Barcrest, Hercules High and Mighty is a thrilling slot game that was released in 2016. Barcrest started as a solo brand before joining SG Interactive's robust network. Recently Barcrest celebrated its golden jubilee, having been in the gaming industry for over five decades! They started as a content developer for land-based casinos.
As the gaming industry evolved, they joined the online niche's bandwagon. Today, Barcrest's portfolio is made up of several iconic online slots and video game configurations. All their games come fully loaded with an array of impressive features, and they are all compatible with mobile devices.
If you are really into your wilds, Hercules High & Mighty Slot is the right go-to game for you. This 5-reel slot has up to fifty pay lines, ensuring that you can stake in various ways to win. The roost in this game is ruled by sticky expanding wilds. Combined with a couple of Greek-themed symbols and extra features, the Hercules High and Mighty slot lives up to its reputation.
The Legend
Hercules is a mythical Roman hero whose basis is Greek's Character Heracles. Hercules is best known for his completion of the 'Labors of Hercules'. His reputation alone is enough to earn him a slot game solely dedicated to him. The game we are featuring today is Barcrest's Hercules High and Mighty, an exciting online slot with tons of extra features to keep you well entertained.
Story goes that Hercules, Zeus' son, got kidnapped from the city of Olympus when he was just but a child. Shortly afterwards, he lost his status as an immortal being, and ended up being raised by ordinary mortal people. As he neared teenage hood, Hercules got to learn about his origin. Upon making this discovery, he set out to accomplish twelve deeds that would reinstate him to his divine status. Hercules High and Mighty Slot features some of these accomplishments, including conquest over Lernaean Hydra, victory over Cerberus, the win against Nemean Lion, among others. Some notable characters from the mythology that feature in the game include Pegasus and, of course, Zeus Almighty.
Hercules High and Mighty Slot Game Overview
This fantastic Greek-themed game is set in one of the well-known temples in the world that Hercules visited while on earth. When you open the game, you will see Hercules standing on the reels hanging from above, (held in place by a strong chain) as if he is welcoming you to his kingdom. Both extremes of the reels have a pair of giant pillars for extra support. Towards the reels' right hand side is where all your spinning options lie.
The game's ordinary grid is made up of five rows and five reels. Once the right feature is triggered, the rows may be expanded severally, increasing a player's winning chances. Gamblers have the option of activating three bets; these bets can either activate or deactivate low-paying symbols. One has the option of choosing any value between 20 to 100 active pay lines, ranging from 0.01 cents up to 5 credits per line. This way, both low-budget and high-budget gamblers are taken into account. Hercules High and Mighty Slot has an impressive RTP of 98%.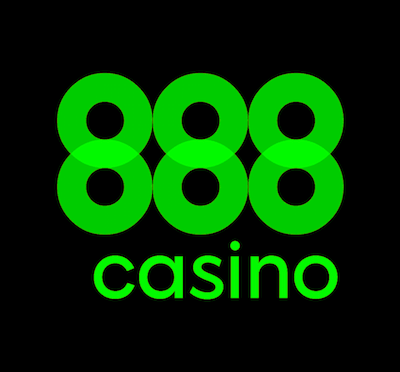 Hercules High and Mighty Featured Symbols
The game features an array of interesting symbols including Zeus and Alcmene, Hercules' parents. Additionally, there are icons like Medusa, Pegasus, a lion and the Hydra. All these are highly-valued symbols. The low-valued symbols include four card symbols. The wild symbol in Hercules High and Mighty is Hercules himself. While he can come in as a substitute or appear fully stacked, this wild symbol does not pay out solo.
Zeus is the highest valued symbol, worth up to 250 times the line's bet for a combination of unique fives. Medusa wins you up to 200x your initial bet with the right winning combination. Pegasus and the set of 5 lions wins you 100x your initial bet, while Cerberus and the snake both win you 75x. The card suits, which are slightly low-valued, will only get you up to 50x your bet with the right combination.
Hercules High and Mighty Bonus Features
Hercules High and Mighty may not have the best rated graphics in the market, but its imaginative features are enough to keep you hooked.
Big Bet
This game comes with Barcrest's Big Bet option, which increases the RTP to 94% from 98%. This is more of an extra bet featuring an array of amounts, all paying for five spins. For instance, at £20, the wild symbol (Hercules) turns into an impressively expanding wild upon landing. Each time the wild symbol expands, the chain raises, bringing all extra pay lines into action.
Free Spins
Landing 3 or more gold coins (scatter symbols) triggers this feature. There are different rewards for different scatters; three of them give you 8 free spins, four give you twelve and five give you twenty free spins. If you get more scatter coins during this round, you can retrigger even more spins.
FAQ
Where Can I play Hercules High and Mighty to win real cash?
Any gambler is out there to earn from their dime. Hercules High and Mighty is available on many online platforms. However, you need to look for a casino that is licensed to ensure that it is a legit site, lest you end up losing your money.
What does the wild symbol do?
In Hercules High and Mighty, Hercules is the Wild Symbol. He can substitute any other symbol in a winning combination, except the Scatter icons, increasing a player's chances at winning.
Does Hercules High and Mighty come with free spins?
Yes it does. The game features up to twenty free spins, usually triggered by the various coin symbols available.
In Conclusion
There is something unexplained with Greek mythology that seems to pique the interest of many online slot developers and bettors alike. As such, Barcrest had a lot to do to ensure that Hercules High and Mighty had a cutting edge above the rest of the pack seeing as this is not the only slot that has Hercules as the game's hero. Thankfully, Barcrest delivers just right. They have added interesting features all aimed at making Hercules High and Mighty a legend in his own right.
They have out together numerous pay lines to make the game highly rewarding. In addition to this, the wilds here are introduced in a manner that sees the game expand to a whole new level. The symbols used all contribute to the slot's authenticity, giving it that grandiose feel that you so much love. Barcrest has maintained a unique balance, noting not to go overboard with the characters and theme. By way of keeping it simple, this developer has managed to give bettors a product that is superb and worth the while.