Fortune Stacks Slot Review
Fortune Stacks is a brilliant slot from Konami that lets bettors follow the lead of Marco Polo as they embark on a journey in search of the secret treasures of the Far East.  This slot game features a very strong Far East theme with its golden symbols, including dragons, Bonsai trees and bags of glittering coins.
Every winning spin features a tinkling jingle and if you hit an important symbol you hear another dramatic sound. The special game features in Fortune Stacks include stacked symbols, wild symbols, free spins round and scatter symbols. You can also enjoy some strong multipliers while at it.
Fortune Stacks Slot Theme and Game Overview
Fortune Stacks Slot incorporates a perfect blend of artwork that borrows its influence from the Chinese culture. This free slot machine uses a mixture of artwork that's generally inspired by Chinese culture. Featuring a relatively plain-red setting the background comes to live with the occasional lights thrown to flair.
To make all symbols legible, the reels have gold frames flaunting a bold dark-red background. Fortune Stacks Slot is a 5-reel game that uses 3 rows. It has thirty pay lines, and for each spin, bettors have to play all thirty pay lines. The bonus feature does not have extra bets, and all matches have to be made starting from the left to the right.
In order to win, the low-valued symbols will need to land on the 3-of-a-kind trigger. The dragon, lucky cat and pig only pay for two of these. The emperor is the slot's wild symbol; he can replace all other symbols except the Fortune Stack's bonus symbol. It is worthy to note that the wild symbols only appear on the 2nd, 3rd, 4th and 5th reels.
How to Play Fortune Stacks Slot
Treat yourself to some world-class game play with Fortune Stacks Slot. The beauty of this game is that in addition to being so thrilling, it is so easy to play. Below are just a few steps that you need to follow:
Register at a legit and licensed provider

This ensures that you are using a reliable provider

Place your initial bet

At this stage, it is okay to start small, probably with the game's minimum bet amount

Adjust your bet

You can change your initial bet to a lower or higher figure depending on your pocket's depth

Activate Auto-play mode

When on this mode, bettors can play with zero distractions

Hit Spin

This sets the reels in motion and get the game started

Look out for the winning combos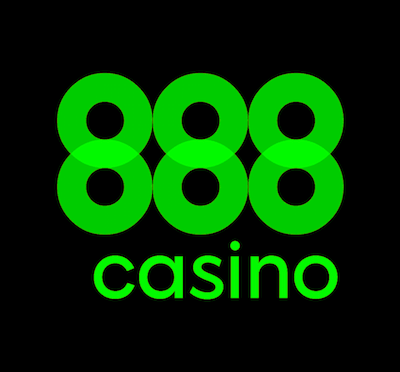 Fortune Stacks Slot Symbols
On starting the game, bettors will be blown away by the volumes of precious gold covering the reels; each symbol present is a golden statue. Additionally, the reel positions are all outlined in gold. The icons are deliberately there to evoke the riches of the imperial court. There are golden dragons, golden pigs, tiny Bonsai trees full of gold coins and bags of coins.
The only human icon in the slot is represented by the Chinese prince with a crown on his head. The bonus symbol is the huge golden vessel. Fortune Stacks Slot's low-valued symbols are the playing card icons ranging from the 9's to Aces. During bonus rounds, the game's sounds go up a notch higher, with extra themed sounds coming to play, a mellow Chinese instrumental and an announcer who shouts "Fortune Stacks!" for all the big wins.
Fortune Stacks Slot Features
Action Stacked Symbols
Like many of Konami's games, this particular slot features Action Stacked Symbols. Before each spin, sections of the reels are picked for replacement. These stacked symbols are more than willing to shower prizes down upon bettors, with the lucky ones getting to experience the multiplier-filled bonus round. Unfortunately, unlocking these riches and awards is not so easy, thus players should take full advantage when they come by.
Free Spins
Fortune Stacks Slot has a separate free-spin bonus round that is usually triggered by landing three or more bonus symbols at any position in the game. It functions from a scatter prevail, so the 3 symbols do not have to lie on the exact same pay line. Getting 3 bonus symbols rewards bettors with a total of 5 free spins; four of these earn fifteen free spins while five earn players thirty free spins.
Scatter Win Payout
The game also features a scatter-win payout, with 3, 4 and 5 bonus symbols rewarding 5X/ 15X/ 100X of the entire spin's bet respectively. 5 bonus symbols offer the highest payout in Fortune Stacks Slot. The free spin round has some few notable differences when compared to the chief game. Landing 2 bonus symbols at any position in a given free spin can trigger a huge win and also earn you 3 free spins. Landing any extra bonus symbols triggers the game's usual win while also awarding players with a few more free games.
Big Bonus
The big bonus is a slight but special twist to the Action Stacked Symbols feature. In a given free spin, either 1 or 2 reels are chosen in order to get their segment of Action Stacked Symbols take a notch higher in value using a 2x/ 3x/ 5x multiplier. If any of these unique symbols happen to create pay lines, they multiply the line's entire payout by that specific amount. If the bettor is lucky, they can win the big jackpot if all other reels also land on their specific Action Stacked Symbols.
FAQ
Where can I play Fortune Stacks Slot to win real money?
This fantastic game is available on an array of online platforms. The only thing that you need to do is choosing a casino or site that is legit and licensed.
Are there bonus features in Fortune Stacks?
Yes there are. The game's bonuses and other incentives propel you towards winning big.
What is the highest paying symbol in the game?
The Chinese Prince with a crown is Fortune Stack's top symbol, doubling up as the wild symbol as well.
Concluding Thoughts
The Fortune Stacks Slot is a game that is specially crafted fairly for specific bettors. Any player who wants to get a shot at the bonus round, stacking up really crazy rewards will appreciate this slot. The RTP is relatively competitive, appealing to avid gamblers.
The game play is highly competent, and while there are no crazy wilds or much activity to spice up the spins, the bonus rounds will definitely get you hooked. In developing this game, Konami takes advantage of the highly popular Asian theme when it comes to matters online slots, and created quite an appealing game.
The game's appearance is really captivating with all the bright colors and vibrancy going on. Another impressive feature that Fortune Stacks flaunts is the fact that the slot's wilds appear quite frequently. Combine this with the action-stacked symbols and the potentially lucrative free spins and you have yourself a new favorite in town!