Elvis Top 20 Slot Review
Elvis Top 20 is an interesting slot powered by Barcrest. This is a thrilling gambling game that is based on the King's top twenty online projects. It takes players back in time, to Elvis Presley's golden days as a rock and roll music genius. Elvis Presley is undoubtedly a well-known name globally. His unique style and life-affirming songs blew up the entire world, making him a rock and roll star of all time. To date, very many people still appreciate his music. The constant message in his songs is for people to enjoy freedom.
This game portrays a classic single-armed gangsters theme which completely reflects the true spirit of the era. Bravura music, exhilarating gameplay and stunning interface all cater to a variety of gamblers' personal preferences. The animated icons, which are a spectacular display of the legend's best hits, will pique the interest of any rock enthusiast. The feature lineup in Elvis Top 20 is marvelously done, bringing you scatters, wilds and 3 bonus games (that are all included)! Who would really want to miss out on the rare opportunity to make money while being majorly entertained? Even if you are not big on gambling, Elvis Top 20 Slot will not leave you feeling out of place, or indifferent.
Elvis Top 20 Slot – Game Overview
Elvis Top 20 is a 5-reel, 10 pay-lines online slot from the creative minds at Barcrest Games Software. The game draws its inspiration from Elvis Presley, an iconic name in the world of rock & roll music. All symbols that are featured here are connected in one way or the other to the King's life. As you spin the reels, you can hear some of Elvis' hits in the background. Not only is the game entertaining, but it is also very easy to master. In order to get a win, you have to get similar images in a winning combination. Many of the icons in Elvis Top 20 Slot showcase Elvis himself. Depending on your gambling lines of choice, you stand a chance of getting yourself a free spin.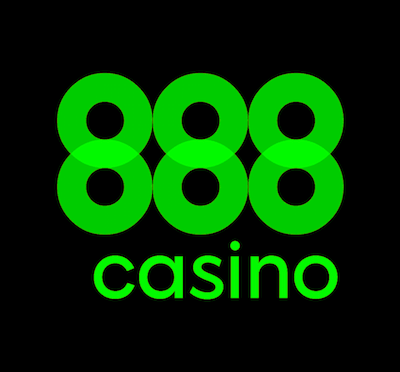 Elvis Top 20 Slot Symbols
The game icons all include images of Elvis Presley is an array of famous poses. If you look keenly, you will spot one of him in his youth days. Other symbols include gold disks, jukeboxes, pink Cadillacs, guitars, Elvis Top 20 Logos, wilds, among others. It shares some similarities with other online slots given its 5 by 3 configuration. However, as soon as the reels are spun, the difference becomes apparent. Authenticity, including unmatched classic Elvis Presley moments, is what gives Barcrest's Elvis Top 20 Slot a cutting edge above the rest.
The Wild Crown is the game's Wild Symbol. It is noteworthy that it can make a perfect substitute for any other symbol except the scatter and bonus symbols. The beauty with Wild Symbols here is that they can form their own winning combinations. This gives players a chance to win up to 10,000x their total stake if they get five Wild Symbols in a given active pay line. The Wild Symbol acts like it does in other slots; creating more opportunities to win by way of substituting regular symbols.
Betting Options and Additional Functions
Before you can start enjoying your favorite Elvis' tunes, it is advisable that you select your betting range. The coin size, which ranges from 0.02 – 25 can be set by hitting the 'Stake Line (+)/ (-)' to either increase or decrease it respectively. To set the reels in motion, hit the 'Spin' button. Elvis Top 20 Slot comes with an Auto-Play option. You can use it to spin your reels with zero interruption for a pre-set number of times. To access the game rules and the pay table patterns, hit the 'Pay Table' button. There is an array of coins to pick from available. This allows gamblers to alter the total number of lines involved in the gaming action. While players cannot place several coins in every line, this is compensated for by the impressive coin range.
Elvis Top 20 Bonuses and Features
Elvis Top 20's system of bonuses is quite simple. The only thing required of you is acquiring the winning combinations from Presley's images in a single line or more. Achieving this earns you a great bonus, giving you absolute value for your money. Wild symbols have the power to increase your earnings by two or three times regardless of their position on the screen. Despite the fact that they show up less often than other symbols, they are really worth the while and the wait. Elvis Persley, would be absolutely impressed by Barcrest's version of this game. There is no other provider that offers as many opportunities and bonuses as this one. All special characters are carefully placed right where they should be. With a multiplier, you can get to earn some free spins, or even increase your total earnings.
Below are some of Elvis Top 20 Slot features:
Guitar Bonus
Elvis Top 20 features three bonus rounds, all which are triggered differently. The most common one is the Guitar Bonus. This feature is triggered when a player lands three or more of the guitar icons anywhere on the playing reels in a single spin. Each guitar then plays a tune, as if applauding the gambler, while adding more cash to the overall prize. The prizes are then summed up and given out to the bettor as a reward once the music's over. This one-of-a-kind bonus is an instant award that becomes larger as more triggering icons appear.
Elvis Wheel Bonus
Think of a fortune-style game where any three or more gold disks appearing on the reels in any position trigger this feature. This bonus feature is rather straightforward; a spin is made, taking you to another screen that has a wheel portraying different winning prizes. The wheel spins until it stops. The value on which it lands is then awarded to the lucky player.
Jukebox Jive Bonus
The jukebox bonus feature gets triggered once three or more jukebox-icons appear. You are then required to choose a jukebox, revealing a certain multiplier. The multiplier will then be applied to your overall bet, creating an instantaneous bonus payout.
FAQ
Where can I Play Elvis Top 20 to earn real money?
This online slot is available on numerous platforms. However, you need to make sure that you are playing on a licensed and legit platform.
How do I play Elvis Top 20?
Well, playing the game is not only fun but quite easy and straightforward:
– Choose your coin range
– Hit 'Spin' to get the reels moving
– Activate Auto-play Mode if you want to play uninterrupted
– Look out for the winning combos
Does the game come with free spins?
Yes it does.
Concluding thoughts on the Elvis Top 20 Slot
Elvis Top 20 actually delivers and lives up to its reputation. If you are an Elvis Presley fan, you ought to try it out, even if you are not an avid gamer. The background music gives this fantastic game such an authentic feel and vibe. The fact that Elvis Top 20 Slot has 3 different features means that every type of player is well catered for. It is indeed a game worth trying.