Double Wolf Slot In-Depth Review
Just like many other games from Everi in the market, Double Wolf slot is an exciting and highly thrilling 9-line 3-reel video game that will keep you well entertained, while giving you a chance to win real money. It is easy to play, and it has a focus on wild symbols that represent its potential bonus winnings. In addition to cute graphics that captivate you instantly, casual gamblers or online players can take advantage of the low volatility, high bonuses, top jackpots and so many other incentives.
In this article, we will delve deep into this video game's top features, symbols, bonuses and so much more, just to give you a well-informed insight into all matters of Double Wolf.
Where Can I Play Double Wolf Slot for Real Money?
A key point of concern for most gamblers is getting the most out of their dimes. As such, most players are looking for the right sites to play and most importantly, reap big! The best thing about Double Wolf Slot online is that it is available in most online casinos and numerous such like sites.
When it comes to slot machine gamblers and players, it would be paramount to consider factors such as initial deposit incentives, available free spins maximum payouts and tons of other features. Double Wolf is basically the one game that gives you absolute value for your hard earned money, while allowing you to enjoy online video gaming from a different perspective.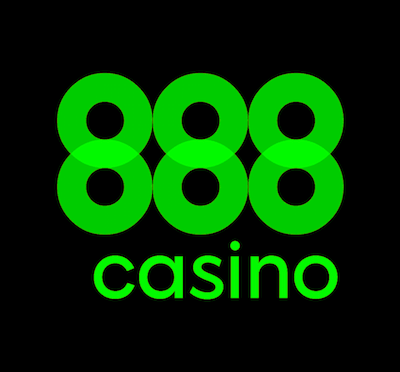 Double Wolf Slot Features
Double Wolf happens to be the newest add on to Everi's impressive assortment of classic slots. It is highly comparable to the other slick and stepper chic slots produced by Everi (mostly for casinos that are land-based) in appearance. The backdrop to the online video game is a frozen theme from the icy arctic waters that wolves live in, creating an amazing eerie greenery that appeals to the player. The black wolf and white wolf eyes peek over the reels, creating an illusion of the wolves' real life natural habitat.
From our experience, we also established that the game works perfectly on devices such as tablets, smartphones as well as PCs. If you have prior experience on other Everi slots, you will realize that using the easy slider, you can customize or rather adjust your best preferred bets and coins, giving you an opportunity to win even bigger. For turbo play, there is a swift-spin feature available. Additionally, you can peruse through and access your previous spins from the well curated recall history feature.
Double Wolf Slot Symbols
This new game from Everi takes on a somewhat traditional approach, where the dominating symbols are Sevens and BARs. The Double Wolf Slot machine online video game lot machine features the timeless 7 symbols and BAR, in combination with an appealing and highly popular animal theme. For any 3 BARs, the payout is 5x. These payouts keep increasing each time a player hits a colored seven symbol. For 3 sevens, the payout is 20x while that of white Sevens and black Sevens is 60x and 40x respectively. Red sevens on the other hand are quite precious; their overall payout is 100x!
Double Wolf Scatter Symbols and Wilds
We all know wolves as protective animals by nature. In this slot game, the wolves are basically in charge of protecting the 10,000 coins jackpot. In order to access this jackpot, you should aim at hitting 3- 2x wild wolf symbols that are on line 9. In a regular or standard game play, the black wolf symbol and the white wolf symbol are both wild. In a winning bars or sevens combo one white wolf symbol pays 2x while two of these pay 4x. Right after you have hit a white wolf or black wolf symbol, be keen to listen to the incredible sound effect produced; it is really awesome!
White Wolf & Black Wolf Wilds
When it comes to Double Wolf slot machine, both the black wolf and white wolf that are above the reel come in quite handy, playing a pivotal role in the game. Both animal representations are desolate symbols and interestingly, they can act as a substitute for literally all the BAR and Sevens symbols.
Bonuses
Most 3-reel slot video games are not known for their huge payouts or even big bonuses. However, things are different with Double Wolf slot machine online game. It is one game among very few ones that gives you a real chance at hitting a handsome jackpot. If you hit a winning combination with one or two wilds, you stand a chance of earning a multiplier, increasing your 'return on investment'. For instance, a white wolf symbol earns you a 2x multiplier to your overall prize, while two of these wilds add 4x to your total payout.
Top Jackpot
Lining up any 3 wolf symbols wins you a jackpot with a 500x multiplier while 3 black ones wins you a jackpot with a 1000x multiplier. The ultimate jackpot, which is 10,000 credits, is earned ones you have 3 white wolf symbols on the ninth payline. In a nutshell, all the big jackpots are seemingly reserved specifically for the game's wild symbols.
Concluding Thoughts
The thing with online video games that give players chances to win real money is that there are so many products in the market. As such, picking the right choice, especially if you are new to the game, relatively daunting. With Double Wolf however, you will quickly realize that you have landed in the right place. Everi's betting structure is not only easy to follow through, but also entertaining and impressively engaging, drawing players from all walks of life. With a total of 9 lines, you will enjoy diversity like never before.