Singapore parliament legalizes social gambling with new regulations
March 14, 2022
On March 11, 2022, the Singapore Parliaments approved the Gambling Regulatory Authority of Singapore Act establishment, simultaneously with Singapore's new gambling regulations.
The Singapore parliament approved the regulatory proposals to legalize social gambling, criminalize underage and proxy gambling, as well as prohibit more vulnerable individuals from gambling as part of enhanced protections.
The Gambling Control Bill will stiffen penalties for repeat offenders who facilitate or run illegal gambling businesses, both in-person and online.
Punishment will be based on a three-tiered system that differentiates between punters, agents, and operators for both online and offline illegal gambling conduct. Operators will face the worst penalty, as they hold the greatest accountability, followed by agents and then punters.
It also creates class licensing regimes for lower-risk gambling goods, including online games with gambling aspects and licensing for essential gambling products.
The Singapore Gambling Regulatory Authority Bill will establish the Gambling Regulatory Authority in mid-2022. The organization will govern Singapore's entire gaming environment, which is now regulated by many bodies.
Journey to approval
The Gambling Regulatory Authority of Singapore Bill, or GRA Bill, and the Gambling Control Bill, or GC Bill, had their first reading on February 2022.
The GC Bill modifies gambling legislation and regulatory procedures to keep up with the expanding gaming market. While the GRA Bill proposed to enhance the Casino Regulatory Authority's (CRA) power by reconstituting the Statutory Board to create the Gaming Regulatory Authority (GRA) to oversee Singapore's whole gambling environment.
According to Desmond Tan, Singapore's Minister of State for Home Affairs, the two measures are essential to guarantee that local authorities continue to handle the gaming law-and-order and social problems, as well as to keep pace with the expanding gambling scene.
Before the submission, the Singapore Government has taken a rugged yet practical gambling approach to reduce the societal costs of gambling while maintaining law and order. As absolute prohibition will drive gambling underground even further, the Government allows some types of gambling in a supervised and safe environment.
Between 2011 and 2020, the number of persons imprisoned for illegal gambling operations stayed steady as a result of this restriction. According to the Gambling Participation Surveys conducted by the National Council on Problem Gambling (NCPG), the rate of likely pathological and problem gambling has remained reasonably consistent at about 1%.
In response to GC Bill's proposal to modify the regulations, the Ministry of Home Affairs stated that it "will correspondingly repeal the Betting Act (BA), Common Gaming Houses Act (CGHA), Private Lotteries Act and Remote Gambling Act (RGA)" in its press release, published on February 14, 2022.
They further added steps to approve the amendments, which involved feedback from stakeholders and the public that received through engagement sessions and the REACH public consultation on July/August 2021.
After its second and final reading on March 11, the Singapore parliaments approved the bills and will proceed to establish Gambling Regulatory Authority by mid-2022.
"There will be synergies from consolidating gambling legislation and regulation. As the single regulator for all forms of gambling, the Gambling Regulatory Authority will be able to pool resources and expertise together to deal with the issue," said Desmond Tan.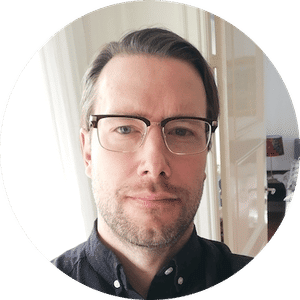 Martin Efvergren
Martin is a sports betting professional who provides initiated betting picks and predictions. His primary focus is on NHL picks, sportsbook promotions, and casino stories.