Pennsylvania hits record of $5 billion in gambling revenue
July 20, 2022
Pennsylvania casinos, iGaming, and sports betting have reached a total of $5 billion in gambling revenue, which is a new record for 12 months through June 30, 2022.
This is the first time Pennsylvania's revenue has ever surpassed $5 billion, in the middle of the increase of betting on online casino games, not to mention the return of the Keystone State's land-based slot machines and table games, which happened in post-pandemic period.
It was around 30% higher than the 3.9 billion that was recorded in the previous fiscal year, slightly above 4.7 billion which was reported in January.
Frank Gamrat, the executive director of Allegheny Institute, said that the gaming industry depends on economic growth in other economic sectors. But he stated that the economy is not improving but also not degrading.
"One thing to consider is that it's the discretionary money that (people) are using to gamble with. As long as they have discretionary money they'll keep gambling," he said.
"When I look at total revenues from prior to the pandemic, you hit a plateau," Gamrat added. "From 2011 to 2019, which was primarily slots and tables only, it was about $3 billion a year in total revenue. So if we hit $5 billion in total revenue from all forms of gaming, my guess is it'll probably be consistent for the next few handful of years unless there's another expansion."
The earnings came from 16 casinos, including four newly established mini-casinos that were authorized under 2017 law, as well as fantasy sports operators and truck stops. Of all casinos in Pennsylvania, Parx Casino made the most in May, generating $34.3 million. While it takes the top spot, its gaming revenue was eventually down by 9%.
Hollywood Casino at Penn National in Dauphin County managed to generate revenue of $56 million, almost a 6% increase from 2021. Meanwhile, the same casino at the Galleria Mall in York reported total revenue of $6.8 million last month.
Revenue increase within 2021-22 fiscal year
Pennsylvania legalized both online gambling and sports betting as part of an aggressive gambling expansion back in 2017. According to the American Gaming Association, Pennsylvania has since been competing closely with New Jersey for the No. 2 spot for commercial casino revenue behind Nevada. Regardless, it is still No. 1 in tax revenue from gambling.
Within its fourth year, online gambling's revenue increased to pass $1.2 billion, while sports betting saw an increase in revenue of $325 million in its fifth year. According to the Gaming Control Board, the estimated amount of revenue, before some adjustments by the PA Department of Revenue, is slightly above $2 billion
According to Katie Kohler from Play Pennsylvania, the state's online casinos produce $1.2 billion in taxable revenue from all casinos combined, a 35% increase from last year. Penn National, which online casino brands in Pennsylvania include DraftKings, BetMGM, Barstool, PointsBet, and Hollywood, took the lead in the iGaming market in Pennsylvania with $481.3 million in taxable revenue during the 2021-22 fiscal year.
iGaming generated revenue of $1.2 billion during 2021-22 fiscal year, a 37.35% increase when compared to the $897 million in the fiscal year of 2020-21. This amount is quite a high mark for a fiscal year. For sports wagering, it generated $315 million, a 2.22% increase in revenue compared to the $308 million in the previous fiscal year.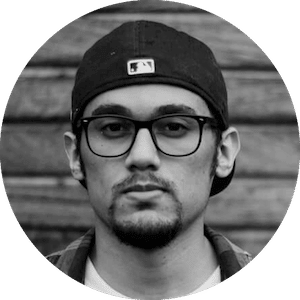 Gus Anderson
Gus Anderson is a gambling wizard. As a kid he dreamt about becoming a Tennis, Hockey and Golf professional but ended up as a gambling professional with focus on both sports & casino.