Retail vs Online Casinos: Where More Money Lays?
November 29, 2021
Brick-and-mortar casinos have been around for centuries. In fact, there's some evidence that people used to gamble in organized casino joints even in ancient civilizations that existed a few millennia ago.
When it comes to online casinos, they came into existence with the invention of the internet.
As the popularity of web-based casinos is going up, it seems that the popularity of the old-fashioned retail casinos is going down. Sure, each casino sort has its own advantages and disadvantages, but the real question is what's better: retail or online casinos?
To answer this question, let's go through some of the biggest pros and cons of each type.
Pros and Cons of Retail Casinos
For decades, the only way to gamble was to go to a retail casino. Today, they seem to be losing the battle with online casinos, which are getting a lot of attention lately.
The reason why retail casinos are losing their popularity is that their offer is limited to the games inside the venue.
Unless there's a roulette table in the casino, you won't be able to play that casino game.
That wouldn't be the case if you decided to use the internet to gamble. If a casino website doesn't have a game you're looking for, you can simply switch to another site.
Moving from one casino to another would probably take much, much more time. The reason is that most casinos in the United States are located outside big cities, so reaching them is not that easy.
However, despite losing the battle to online casinos in terms of games, retail casinos do have one major advantage – they offer all-around fun.
Going to a retail casino is more of a night out as you get to socialize with other people, listen to music, eat and drink, and generally have a good time.
This is especially true for major casinos such as those located in the gambling capital of the US, Las Vegas. Caesars Palace, Bellagio, Circus Circus, and other casinos on Las Vegas Strip offer an unforgettable experience, which you just can't get from online casinos.
Pros and Cons of Online Casinos
Visiting one of the Las Vegas casinos is a dream come true for many people.
Unfortunately, not everyone can afford this, especially not every day. If you want to gamble in Las Vegas, you need to have at least a few hundred bucks just to get in the casino.
Add to that your other expenses such as transportation, food, and so on, and you'll realize that online gambling is a much more affordable solution.
There are some web-based casinos that let you play with as little as a single dollar. And there are some that will let you test out their games for free. That's not something you can get in Las Vegas retail casinos.
Another big advantage of online casinos is that you can play games whenever and wherever you want, assuming that you're located within an online gambling-friendly state.
You just need an internet connection and a computer/mobile device to be able to have fun. Speaking of fun, an average online casino comes with a much bigger offer of casino games than its retail counterparts.
Where to Play to Win More Money, Retail or Online Casino?
New Jersey

Pennsylvania

Michigan

West Virginia
In the 21st century, retail casinos are much more than just venues where gamblers go to try to win some money.
These establishments are meant to provide a lot of fun for them, making the gamblers not care too much about their losses. Online casinos, however, focus more on the gaming experience.
That said, it's a general consensus that online casinos games are usually more fun to play. But, what if you want to gamble not for fun but for the money? After all, the whole point of gambling is to get some money. And if you have fun along the way, even better!
Well, it seems that the money-making potential of online casino games is much higher than that of retail casinos. One of the reasons for this is that the number of internet casinos is huge and it keeps on increasing. What this means is that the competition is fierce and the casinos need to do all they can to keep the players interested.
The best way to keep a gambler glued to the screen is to let them win. This is the reason why the RTP (return to player) percentage is usually higher in online casino games than in those played at land-based establishments.
Read the reviews for some of the best US online casinos:
If you're not familiar with the term, the RTP is the percentage of the money that's distributed back to the players. Let's say a game has a 95% RTP, the house will keep only 5% while the rest of the money goes back to the players.
Of course, it's not distributed evenly. Some will lose all they got on the casino account; others will hit the jackpot.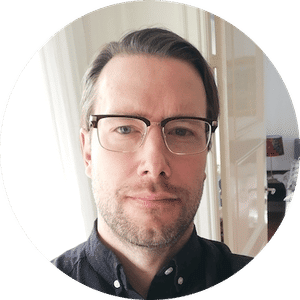 Martin Evergreen
Martin Evergreen is a sports betting professional who provides initiated betting picks and predictions. His main focus is on NHL picks, sportsbook promotions, and casino stories.