NY residents object to The Water Club's plan to open a new casino
March 28, 2022
Restaurant and event venue in Kips Bay, which sits on 30th Street and the East River, the Water Club is taking a chance on becoming the city's first casino with live gaming. However, this establishment attracts some contra to the locals.
Classic American cuisine continues to be a trademark of the legendary event location. The Water Club has worked for over 35 years to provide a one-of-a-kind, beautiful, and a scenic haven for its visitors.
Three magnificent private party rooms and a superb, seasonal classic American menu are just a few of the numerous features distinguishing The Water Club. Wine Spectator has also named the restaurant's wine list as one of the best in the world.
"I'd love for it [the casino] to be in our district," Daniel Devine expressed his desire. "We really have to think about the long-term viability of the tax base in New York."
Rising contra
Although Daniel Devine, the board member, considered the casino opening would accelerate the state's economic development, the 24,000-square-foot casino with 450 feet of "open deep water pier" for advanced gaming space is frightened to develop traffic and boisterous high rollers.
"There should not be a casino there, and I'm not even happy that the Water Club is there," Community Board 6 member Anton Mallner said at a meeting Thursday night.
"There already is a casino in New York, and it's on Rockaway Boulevard (Queens), so I encourage you to go and enjoy," said board member Sandra McKee.
New York prohibits new casino openings until the end of 2023, but Governor Andrew M. Cuomo wants to speed up the process and issue three downstate licenses this year if the state budget allows it.
New York voters adopted a referendum in 2013 that allowed the state to grant and approve seven private casino licenses, four of which were finally issued to four upstate casinos in the Finger Lakes, Catskills, Albany, and along the state's border with Pennsylvania.
Last October, the state Gaming Commission received requests for information from 30 organizations, including big companies such as Hard Rock International, Las Vegas Sands, and Wynn Resorts.
While both the state of New York and the casino developers are keen to enter the market, they are expected to face regulatory obstacles as well as community opposition from individuals who do not want a casino in their neighborhood.
"I was playing the slots at the Borgata one time, and someone just came up and snatched my purse right out of my lap," she told The Post.
There are only four commercial casinos in the state that offer live table games like blackjack, craps, and roulette, none of which are in the city.
Providing only slot machines, electronic poker, and off-track betting, the Empire City Casino in Yonkers, Resorts World Casino in Queens, and Jake's 58 on Long Island are classified as "video lottery terminals."
Downtown New York, particularly the Times Square area, is one of the world's most popular tourist locations, so it's no surprise that a lot of entrepreneurs want to establish casinos there.
Suppose the licenses are granted, but the city still has too many restrictions to allow a casino to open. Developers are looking at places like the Meadowlands Racetrack in New Jersey, next to Metlife Stadium, and Citi Field in Queens.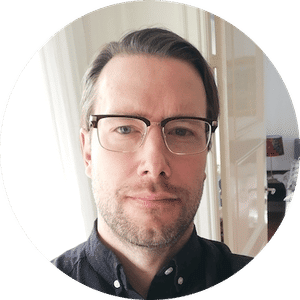 Martin Efvergren
Martin is a sports betting professional who provides initiated betting picks and predictions. His primary focus is on NHL picks, sportsbook promotions, and casino stories.