Michigan authorities raid two illegal gambling operations in Lansing
March 9, 2022
The Michigan Law Enforcement Agency busted two purported storefront casinos in Lanching, Michigan, on February 28.
"Michigan Gaming Control Board assisted the Michigan Department of Attorney General and Lansing Police Department investigators with raids at two alleged storefront casinos in Lansing recently," read the statement from MGCB on March 2, 2022.
Authorities then seized 82 gambling machines and up to $90,000 cash in the raids at Bourbon Street, Logan Square Shopping Center, 3222 South Martin Luther King Blvd, and 5031 South Cedar Street in Lansing.
During the raid in Logan Square, the authorities took 28 full-size slot machines, one virtual blackjack table, and other casino-style games. In total, officers discovered and removed 62 gaming machines from the scene. Meanwhile, at South Cedar Street, the officers took seven gambling games and 13 full-size slot machines.
Collaboration between agencies
The operations were conducted under the MGCB's cooperation with the Attorney General's Office and the Lansing Police Department.
"I am thankful for the efforts of the Michigan Gaming Control Board, the Attorney General, and other state agencies in working with the Lansing Police Department to shut down these illegal operations and keep our residents safe," said Andy Schor, Mayor of Lansing.
Andy Schor further explained the city's current focus on uncovering and shutting down any illicit gambling operations, as illegal gaming enterprises are a source of crime in the region. Citizens are also encouraged to contact the MGCB's confidential hotline to report any illegal or suspicious gaming activity.
"Unregulated, illegal gambling operations in Lansing invite crime into our neighborhoods and business corridors. We are doing all we can to identify these illegal establishments and shut them down permanently," he added.
In addition, he commended the MGCB, Lansing Police Department, and Attorney General for their work in closing down illicit gaming businesses and protecting people's safety.
"The MGCB is committed to helping communities statewide remove illegal gambling machines, and we are happy to support the Lansing Police Department in this investigation," said the executive director of MGCB, Henry Williams.
Gambling regulations in Michigan
The City Council has passed an act outlining the consequences of unlawful gambling on the local level.
The ban, which was adopted by a 7-1 vote in 2018, does not apply to state-licensed gambling, such as the Michigan Lottery. According to Lansing officials, there are other exemptions for fundraiser activities, such as bingo, that are organized by groups that the city has granted nonprofit status.
The ordinance defines gambling as any game involving dice, cards, computers, or slot machines that are played for money or other value.
The city has previously depended on the Michigan Attorney General's office to enforce state gambling laws within its borders. Because the state only has two detectives focusing on illegal gambling, said Third Ward Council Member Adam Hussain, who represents southwest Lansing, the system has caused delays in enforcement.
Since then, gambling has been classified as a misdemeanor, punishable by up to 90 days in jail and a fine of up to $500. It also allows the city to declare a gaming institution a public nuisance and pursue civil action against it.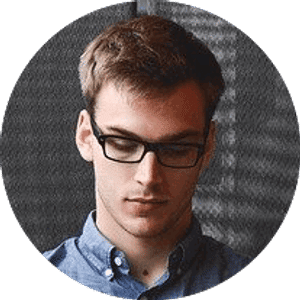 Jake Williams
Jake Williams is a sports gambling expert. He's been writing in the sports betting and DFS industry for over a decade. He specializes in MLB and NBA, along with College Basketball and College Football.