MGM Resorts Foundation awards nearly $2m grants to nonprofit organizations
August 18, 2022
Global hospitality and entertainment company MGM Resorts International, via its foundation, has contributed nearly $2 million of 82 grants to nonprofit organizations in communities in parts around the country where the company operates.
In a press release, the company confirmed the fund was a collective contribution from both employees as well as guests of the company — and it was meant to provide basic needs services to residents of communities in the areas cited above, which include Southern Nevada, Michigan, Mississippi, New Jersey, New York, Northeast Ohio, the DC Metropolitan area and Western Massachusetts.
MGM Resorts executive director of community engagement Maria Jose Gatti thanked those who contributed to the company's grant fund. She elaborated that the funds would be used for a wide array of needs in the communities, such as medical care, mental health, food as well as providing shelter.
"Year after year we are amazed at the generosity of our employees and now guests. In 2022, MGM Resorts employees gave to 82 nonprofit organizations that serve the communities where we live and work," Gatti said.
"On behalf of our grant recipients, thank you to those who gave to the Community Grant Fund, providing vital assistance to our communities, including medical care, mental health counseling, food and shelter."
MGM Resorts' other initiatives
The MGM Resorts Foundation has been actively engaging in community programs that aim to provide funds for agencies, projects, or programs whose services focus on affordable housing, economic workforce development, education, health, food, services for veterans, among others.
"The MGM Resorts Foundation was established in 2002 as an opportunity for MGM Resorts employees to contribute to important charitable causes. Since inception, the foundation has raised more than $100 million and supported more than 1,500 charitable organizations," the company said in a statement.
Last year, MGM Resorts contributed 104 grants worth over $3 million. Southern Nevada received the highest grant of 48 or $2,458,032. Meanwhile, Atlantic City, New Jersey, had the lowest grant allocation of four or equal to $60,000.
"MGM Resorts is committed to strengthening the livelihood, capacity and resiliency of communities, developing sustainable institutions, supporting good jobs, promoting next-generation skill development and collaborating with the public sector, policymakers, educators and nonprofit organizations."
Aside from providing funds to communities, MGM Resorts is also famous for showing support for empowering women via its Women Leadership Conference (WLC).
Through the WLC, the company was also able to roll in donations from those who attended the conference in 2018, and all proceedings were contributed to the welfare and development of women and girls nonprofit organizations that year. Additionally, in 2017, the WLC donated $30,000 grants to local nonprofits that aid victims of human trafficking.
MGM Resorts also provides grants for its employees as well as medical support fund for children. The fund, which the company dubs "Employee Emergency Grant", helps workers and their families with short-term assistance in emergency situations. This grant comes tax-free and is not a loan. MGM Resorts will provide direct payments to workers' mortgage holders, utility companies, and more.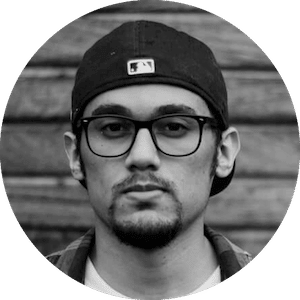 Gus Anderson
Gus Anderson is a gambling wizard. As a kid he dreamt about becoming a Tennis, Hockey and Golf professional but ended up as a gambling professional with focus on both sports & casino.