Las Vegas Sands Sells 6.25b historic assets to fund Asian ventures
March 3, 2022
NYSE-listed Las Vegas Sands finalized the $6.25 billion divestment of its historic Strip assets, which consist of The Venetian Resort Las Vegas and the Sands Expo and Convention Center. The sale marks the end of the Las Vegas Sand's two-decades-old operations in the US.
Initially revealed in March 2021, the transaction saw the affiliates of Apollo Global Management acquire the operating rights of these gaming units for $2.25bn and Vici Properties gains ownership of all land and real estate assets for $4bn.
"Las Vegas is continually evolving and is always able to rebound from challenging events like the pandemic and the global financial crisis," said Las Vegas Sands CEO, Rob Goldstein.
Following the sale, the company also emphasizes the region's importance to international leisure and tourism "will only grow in the future", stating that the company will also maintain its corporate headquarters in the city.
Refocusing on Asia
Despite the rumor that the Sands was to expand casino gaming in Texas and Florida on top of its New York integrated resort development proposal, the company revealed its intention to refocus its market to Asia.
Las Vegas Sands Chief Operating Officer and President, Patrick Dumont, said: "Our commitment is to invest long-term in Asia… it includes a $1 billion reinvestment at Marina Bay Sands in Singapore and the completion of the $2.2 billion renovations of The Londoner [Macau]."
Las Vegas Sands' financial performance has been struggling and analyst firm Standard & Poor (S&P) downgraded the gaming operator's Chinese operation from "BB+" to a "junk territory from BBB-" rating just last week.
However, gaming analyst Howard Jay Klien states that LVS is experiencing better growth with stronger revenue and expenditure ratio, a reduction in the losses LVS is making in Asia, and the fact that Macau no longer has an uncertain regulatory market.
Currently, the Las Vegas Sands is already operating six gaming venues in Asia, with five among them being integrated resorts in Macau, making it the owner of the most significant operator market share in the city.
Macau overlook
In terms of revenue, Macau overtook Las Vegas as the world's largest casino gaming market with major American casino resort companies like MGM Resorts (owner of the MGM online casino) and Wynn Resorts flocking into the Chinese special region with billions of Dollars to develop mega-resorts since 2006.
Despite recent earning calls and recent developments' tendency to shy away from Macau as the pandemic strikes, Goldstein expressed a note of confidence, saying Macau will "explode when it opens back up again" likely in the second half of this year.
"Our company is divided primarily into three material areas, the most important being Asia, the portfolio in Macau and Singapore," said Goldstein, assuring that Las Vegas Sands is still able to make approximately $1.5 billion from travelers from other Asian markets like South Korea, Malaysia, and Japan.
"It's impossible in Macau to rationally predict anything until the government makes decisions on the visitation," he added. "It'd be silly for us to speculate something that's so speculative."
"Obviously, part of our business is dependent upon access to the Chinese market, but it's not [entirely] dependent."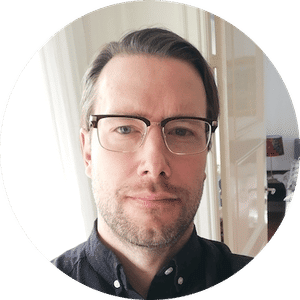 Martin Efvergren
Martin is a sports betting professional who provides initiated betting picks and predictions. His primary focus is on NHL picks, sportsbook promotions, and casino stories.