Las Vegas casino stocks remain strong, set for 'economic downturn'
August 21, 2022
According to Chad Beynon, an analyst at Macquarie Research, Las Vegas is more prepared for a downturn in the economy than it has ever been because of lower cost structures and a limited supply in the market.
"Overall, we think LV casinos are also better prepared to handle a downturn than prior cycles, with leaner cost structures (e.g., record margins) and an overall market that has seen little new supply in the past decade," Beynon said.
Beynon predicted a significant "pent-up demand" for business travel and conventions to help offset a softer leisure consumer.
However, he noted, despite peak Las Vegas demand, ongoing visiting demand is seen to be down, according to his poll.
"Despite fears around peak Las Vegas demand, our monthly survey highlights continued visitation demand into the fall."
Anticipated rebound
Conventions and group meetings are also anticipated to rebound in 2023, which will be a healthy sign for Las Vegas should consumer spending fall.
"Additionally, there is strong pent-up demand for work travel and conferences (+20% seq in June), which we think should help counterbalance a softer leisure consumer," Beynon added.
According to Beynon, there has been a respectable month-over-month (MoM) increase of 3 percent in July in the number of internet searches for Las Vegas, which had previously increased by about 6 percent in May and 5 percent in June. He also anticipated that things would remain strong in the months to come.
"Overall searches were +3% MoM in July, following 6%/5% in May/June, with continued strength in the Aug/Sept search periods. Visitation in Feb-June was less than 10% off '19 levels."
Beynon also claimed that there have been few visitors from February through June, a 10 percent drop from the same time previous year.
"Visitation in Feb-June was less than 10% off '19 levels and assuming roughly -5% for the rest of the year (growth from international and Group travel), that would equate to ~39 million visitors (9% below 2019)."
LA revenue contributors
According to Beynon, the most recent round of earnings reports demonstrated how non-gaming revenue can contribute to pushing higher EBITDA for the group, with MGM Resorts, Caesars Entertainment, and Wynn Resorts all reporting high occupancy rates, despite gross gaming revenue and margins that are not in great shape.
In terms of Las Vegas revenue, it is reported that Wynn Resort contributed the least at 23 percent, followed by Golden Entertainment at 25 percent and Vici Properties at 30 percent.
The two largest contributors to Las Vegas revenue are MGM Resort, which contributed 47 percent of total revenue, and Caesars Entertainment, which contributed 45 percent. Boyd Gaming (BYD) and Red Rock Resorts (RRR) have indirect exposure to Strip spillover as well.
According to operators, the second quarter of 2022 is the best quarterly revenue per available room (RevPAR) in history, with Caesars, MGM, and Wynn each reporting daily occupancy rates north of 90 percent, which is 40 percent more than the average daily rates prior to the pandemic.
However, it should be highlighted that inflation can be a problem for gaming-related spending, particularly because travel, leisure, and casinos are considered consumer discretionary industries, making them extremely subject to inflation.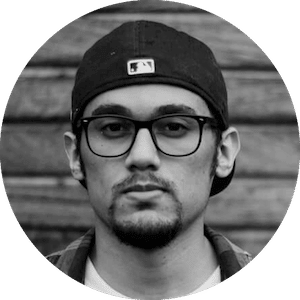 Gus Anderson
Gus Anderson is a gambling wizard. As a kid he dreamt about becoming a Tennis, Hockey and Golf professional but ended up as a gambling professional with focus on both sports & casino.