Landry's – The Company behind Golden Nugget
December 9, 2021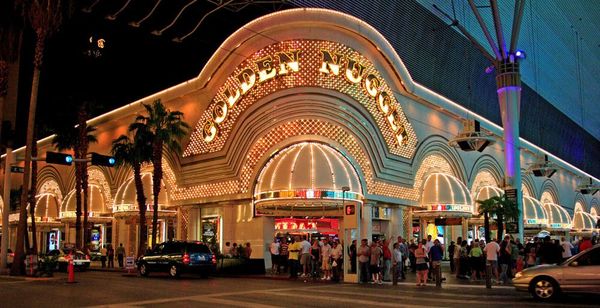 Landry's is a privately owned corporation that was founded in 1980 and is operating in multiple sectors such as casino resorts, casual and fine dining, Casino games, and entertainment destinations. They operate in 35 US states plus several international locations.
In this article, we will focus on the casino segment of Landry's broad portfolio of assets. 25 years after Landry's was founded, 27 September to be exact, they moved into the casino business through an acquisition of the Golden Nugget Nevada casinos in Las Vegas and Laughlin for the cost of $318 million.
The previous owners Golden Nugget Inc (formerly the Poster Financial Group) had only been in control of the Golden Nugget Las Vegas and Laughlin casino for 20 months before selling to Landry's.
They made a neat $103 million profit on the deal as their acquisition price of the casinos was "only" $215 million i.e a 47.44% increase in value in 20 months and $5.1 million in monthly yield. Since then Landry's have opened up Golden Nugget Casino in Atlantic City (NJ), Biloxi (MS), and Lake Charles, (LA).
Landry's founder and owner, Tilman Fertitta is a well-known character in the US. He starred in the popular tv-series "Billion Dollar Buyer". He is also the owner of the NBA team Houston Rocket which in some perspective has caused some problems for the Golden Nugget Sports Betting operations.
Golden Nugget Sports Betting was not allowed to take any bets on NBA since the gambling regulators decided there was a conflict of interest in owning an NBA team and offering odds for teams playing in that league.
This decision was later changed in favor of Golden Nugget and since Q3 2019 they are offering betting markets for all NBA games.
Laundry's Golden Nugget Retail Casinos
| | |
| --- | --- |
| Laundry's Golden Nugget Casinos | |
| Golden Nugget Las Vegas | Golden Nugget Laughlin |
| Golden Nugget Atlantic City | Golden Nugget Biloxi |
| Golden Nugget Lake Charles | |
History of Laudry's Golden Nugget Casino
The Las Vegas Golden Nugget casino was one of the first brick-and-mortar casinos in downtown Las Vegas and was built in 1946. Jack Gaughin and Steve Wynn were two notable early owners of the Golden Nugget Las Vegas.
In 1973 Steve Wynn laid his foundation to become a casino mogul in Las Vegas by taking a majority stake in Golden Nugget and in 1977 the first hotel tower was opened.
Steve Wynn (owner of Mirage resort's) sold the company in 2005 to the Poster Financial Group and the rest is history (as already mentioned above).
About Golden Nugget Online Casino
Golden Nugget Casino is currently available online in a few states where playing the online casino is legal. The online version of Golden Nugget New Jersey is widely popular for online casino gamblers and has a reputation of being the go-to place for anyone who loves online casino gambling.
The New Jersey real-money online casino site was one of the first legal online casinos to ever launch in the US. It has grown significantly since then and is today the most popular online casino in the state of New Jersey.
No other casino has come close to matching their numbers. For a long time, they have claimed the top position as one of the most revenue-generating online casinos in New Jersey and there is no trend of them slowing down. Quite an impressive track record.
Their casino games offering is rather remarkable. They offer +500 unique games and the competitors are not even close when it comes to the number of exclusive casino games.
Golden Nugget is and will likely remain the top dog for online casinos for the time to come. If you want to know more, read our in-depth Golden Nugget online casino review.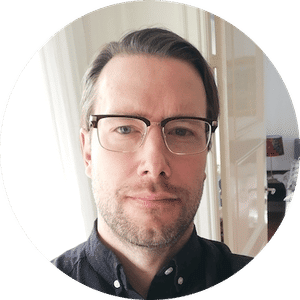 Martin Evergreen
Martin Evergreen is a sports betting professional who provides initiated betting picks and predictions. His main focus is on NHL picks, sportsbook promotions, and casino stories.