Jackpocket announces partnership with Colorado Rockies as Digital Lottery Partner
June 7, 2022
Jackpocket announced on Monday of becoming the official digital lottery partner of the Colorado Rockies. The company will provide the Rockies' fans with ticket giveaways, free branded merchandise, and exclusive VIP experiences.
"The Rockies are a local institution and we're excited to bring fans a new, digital-first way to play the lottery while also celebrating their love of this storied team," said Peter Sullivan, Founder and CEO of Jackpocket.
It is the third partnership the company made with a Major League Baseball team. They signed a deal earlier in spring with the Minnesota Twins and the Texas Rangers. The company also plans to rope in other major league sports such as the NFL, NBA, NHL, and college athletics.
The brand Jackpocket will be introduced to the Rockies through their multiple media platforms. The advertisement will be seen on the team's website, social media platform, the Rockies radio, at the Coors Field stadium, and McGregor Square in Denver. The Jackpocket app will also offer new users a free lottery ticket if they use the unique code 'ROCKIES' at checkout.
"We are thrilled to partner with Jackpocket to facilitate the growth of their brand amongst our audience," said Walker Monfort, Rockies Vice President of Corporate Partnerships. "Alongside their existing partnerships in professional and collegiate sports, we look forward to enhancing their user base throughout the Rocky Mountain region."
Partnership with the Minnesota Twins
Jackpocket announced its partnership with the Minnesota Twins on April 20 which was their first-ever partnership with an MLB team. Just like the Rockies' the company also offers the Twins by providing a service to the fans including giveaway VIP tickets and field tours,
"We look forward to bringing Twins fans a new way to play the lottery with this partnership," said Sullivan. "This is Jackpocket's first-ever partner in MLB, and I'm looking forward to this season filled with new opportunities and growth."
The company's app is giving away plenty of free lottery tickets on special occasions. Fans will have an opportunity to win a ticket whenever a Twins player gets a hit in a game. The opportunity also comes during high jackpot moments.
"We are thrilled to deliver our fans exciting new ways to engage with baseball, Target Field and the lottery," said Meka Morris, Twins Executive Vice President and Chief Revenue Officer. "Jackpocket is a perfect partner for the Twins as we continue to evolve our digital and game day experiences to meet our fans where they are."
About Jackpocket
Jackpocket is a lottery app offering players a safe platform to order official state lottery tickets. The company is the first officially licensed third-party lottery app in the U.S. The app allows players to play on their smartphones.
The company is operating from its office in New York and Santa Barbara powered by 200 employees. The app is currently available in Arkansas, Colorado, Minnesota, New Hampshire, New Jersey, New Mexico, New York, Ohio, Oregon, Texas, and Washington, DC.
The company helps state lotteries to increase their revenue to be used for state programs including education, veterans services, and natural resources.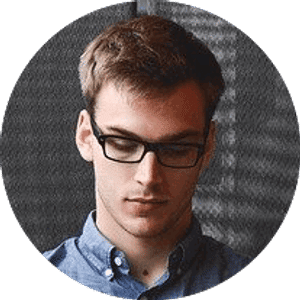 Jake Williams
Jake Williams is a sports gambling expert. He's been writing in the sports betting and DFS industry for over a decade. He specializes in MLB and NBA, along with College Basketball and College Football.