Hard Rock Casino Rockford launches QCI Unified Gaming Platform
March 16, 2022
Hard Rock has installed Quick Custom Intelligence's Unified Gaming Platform at its temporary venue in Rockford, Illinois.
The Quick Custom Intelligence's Unified Gaming Platform will combine updated real-time operational tools for the gaming and hospitality industry, marketing, and player development.
"When we were looking for a tool that truly covers all the important aspects of player development, we needed to look no further than QCI. QCI provides true transparency into hosts' efforts to drive business," said Tim Schipper, director of the player development in Hard Rock Casino Rockford.
"However, most impressive was the tech support and ease of configuration of the platform-specific to our market."
QCI Platform capabilities
QCI's operators manage more than $10 billion in yearly gross gaming revenue, with up to 50 casino resorts in North America and over 3,000 sites globally utilizing the software.
This data-driven software is intended to aid casinos in their attempts to optimize resources and earnings, manage marketing campaigns, and promote customer loyalty by allowing them to make rapid, educated decisions.
"Using the QCI Host Platform, the Rockford team has been able to immediately connect with their high-value guests in real-time," said Dr Ralph Thomas, CEO of QCI. "With over 1,000 users of the QCI Host product in a wide variety of property sizes, we are proud of how our proven product has met the dynamic needs of the Hard Rock Casino Rockford.
With up to 600 slot machines, a restaurant, and a sports bar, the casino will operate for 18 to 24 months until the permanent Hard Rock Casino building is completed. The operator has two years to complete the project under the license terms.
"Hard Rock Casino Rockford cannot commence construction on or begin gaming at the proposed facility without first submitting the required disclosures and receiving the request and receiving the appropriate IGB approval," said the gaming board.
Hard Rock International will build the permanent Hard Rock Casino Rockford at the former Clock Tower Resort on E. State Street.
The Hard Rock Casino Rockford Project
On June 28, 2019, Illinois Governor JB Pritzker signed a gaming expansion bill into law, allowing casinos establishments in six sites around the state, including Rockford.
In January, Hard Rock decided to expand its gaming business to Rockford by building a massive casino under the new regulation.
The casino is expected to cost $310 million, with 64,000 square feet of gaming area, a range of food options, and a Hard Rock Live entertainment venue. The opening of this casino will unlock 1,200 permanent employment and 1,000 other during construction.
In addition, the casino will also bring a minimum $7 million yearly gaming payment to the City of Rockford.
Before the permanent casino construction, the temporary Rockford Casino has made $4.1 million and employed about 300 people in its first 22 days of business.
Furthermore, the Illinois Gaming Board also reported that 41,637 admissions were made in November related to their operations.
"We could not be prouder of this project and look forward to continuing to integrate ourselves into this incredible community for years to come," said Jon Lucas, COO of Hard Rock International, at the temporary casino's launch.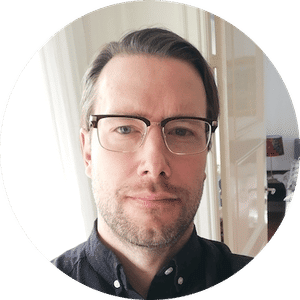 Martin Evergreen
Martin Evergreen is a sports betting professional who provides initiated betting picks and predictions. His main focus is on NHL picks, sportsbook promotions, and casino stories.