Casino of the Month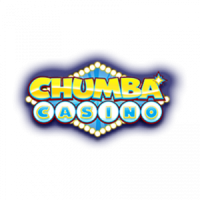 Chumba Casino
Play sweepstakes at Chumba Casino!
Welcome offer
2M Gold Coins + 2 Sweep Coins
on sign-up
Get bonus
Tennessee State Guide
It is no secret that some of the most restrictive gambling laws seen in America exist in the state of Tennessee. For decades the conservative state has prohibited most forms of gambling, and there is not a single onshore commercial casino regulated by the state as it does not issue licenses for them.
As a matter of fact, state representatives in Tennessee have continuously put effort into trying to get gambling laws in the state amended to allow more room for gamers to participate in the popular activity. Any House Bills that have ever been proposed to let a few casinos to operate in the state have always been shot down instantaneously when brought forward to the legislature. The State Lottery operates all lottery products, and it's has been the only form of legal in-person casino-style gambling in the Volunteer State. To answer any queries that you may still be having, here's a closer look at gambling in Tennessee.
Top 3 Casinos in Tennessee
Brief History of Gambling Laws in Tennessee
The history of casino betting in Tennessee is quite brief. Aside from the blanket ban on any and all forms of gambling back in 1906, there's nothing else of note that happened for the industry for the next century.
Tables have slightly turned at the start of the 21st Century in Tennessee, but the state still has a long way to go. There have been, a few moments when the casino gambling laws stood a chance of being revised. One of which was in 2015 when House Bill 1233 was proposed in Q1 to the legislature. The Bill proposed the regulation of only two integrated onshore casinos as resorts, but it did not get a chance to be voted on by the Tennessee Committee.
Jason Powell, as State Representative, also attempted to get land-based casinos authorized in 2015. He proposed that the revenues generated would go towards funding education in the state and to address gambling addiction as well – but to no avail. The following year, 2016, most of the attention related to gambling laws in the state went to daily fantasy sports contests and casino gambling continued to be illegal in the state.
Most states offer lottery games, just as Tennessee does but it wasn't until February of 2018 when Senator jack Johnson along with Charles Sargent as House Representative proposed State Bill 1996 and House Bill 2057 at around the same time to the legislature. These Bills were to permit non-cash payment options for buying lottery tickets int the State. Payments would be in the form of debit or prepaid cards, money orders and other forms of non-cash payments. Later that year, the contract held by IGT to provide self-service lottery machines was extended by three years by the Tennessee Education Lottery Corporation, as well as keno offerings which were extended until the end of June of 2025.
Current Gambling Laws in Tennessee
Given that the authorities who represent the state are rigid in their opinion of legalizing most forms of gambling, Tennessee only has a few gambling products to offer bettors. Betting in Tennessee is narrowed to a state-wide lottery, and there are a few regional lotteries. Even social gambling and any other forms of private betting are illegal in the state. Most states that prohibit gambling are really not as strict with their gambling regulations as Tennessee is.
Are Commercial Casinos Allowed to Operate in Tennessee?
It comes as no surprise that the strict laws that govern casino gambling in the state have left it with no form of onshore casino gambling for years.  A couple of bills have been proposed to the state, but every Bill that has been presented to the legislature in an attempt to change the gambling regulations has either been turned down or didn't get a chance to see the light of day.
There are no land-based casinos in Tennessee as prohibited by state law. There is, therefore, no casino gambling allowed in Tennessee and land-based commercial casinos are expressly prohibited. However, residents have the option of traveling to surrounding states to be able to gamble in a casino.
Interactive Casino Gambling regulations
Taking into consideration the nature of strict gambling laws in Tennessee, one would expect online gaming to be banned on all accounts. As such, no onshore operators are allowed to offer any form of casino betting.
That being said, the gambling regulations in the state do not explicitly ban residents from online betting through offshore operators. This is a loophole that residents continue to take advantage of as many offshore online operators continue to accept players from the state.
Charitable Gambling
While charitable gambling is accepted in Tennessee, it comes with remarkably restrictive regulations. Raffle style games for charity are legally approved by exemption as long as they are run by a non-profit organization supporting a civil, religious or political cause. 100% of the proceeds of such charity raffles go to the said causes.
The law, however, doesn't allow any other gambling game such as charitable poker tournaments, casino nights events and bingo games to be run by non-profit organizations. Only raffles that directly benefit charities 100% are allowed, even for non-profit purposes.
Future of Casino Gambling in Tennessee
It was a good step forward when the state amended its gambling laws to allow daily fantasy sports betting. While the repeal of PASPA set the legal sports betting wheels in motion, it doesn't seem to be influencing the state's opinion on casino gambling as most of its gambling regulations remain the same. After sports betting was legalized in May 2019 without the governor's signature, it seemed that the state might be ready to revisit their ban on casino gambling. Regrettably, Governor Bill Lee sent a clear message; he wasn't going to allow the expansion of gambling to casino games.
Residents in Tennessee who like to gamble are pretty much forced to seek interactive operators and casinos from other states. Considering that the state borders Mississippi, which has an array of casino gambling products, many bettors in Tennessee enjoy gambling activities there. There is also Missouri, which borders Tennessee and has casino betting. There was a report published that showed that about 10% of the consolidated revenues generated from the gambling industry in Mississippi, come from residents of Tennessee. This is proof that bettors from the state don't have many options, a condition that will probably stay the same for a long time coming as gambling regulations in Tennessee continue to prohibit casino gambling.