Casino of the Month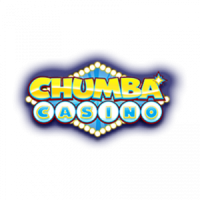 Chumba Casino
You can play sweepstakes at Chumba Casino in Ohio!
Welcome offer
2M Gold Coins + 2 Sweep Coins
on sign-up
Get bonus
Ohio State Guide
For years, Ohio did not take part in casino gambling and players had to travel to neighboring states like Pennsylvania and Indiana to enjoy casino games. In 2009, everything changed, and Ohio lawmakers decided to approve the licensing of four brick and mortar casinos. Each one was set up in major cities around Ohio, which were Cleveland, Cincinnati, Toledo and Columbus. It took a little bit of work but it was all worth it.
Given that official casino gaming in the state first started in 2012 in land-based gambling facilities, it is one of the last states in the USA to allow regulated casino betting. But why did that happen?  In this guide, we delve deep into the history of gambling, legislative measures were taken over the years, including the prospect for iGaming regulation.
History of Gambling in Ohio
Background
The initial history of gambling in Ohio majorly constituted a series of prohibitions even though gambling was a large part of its history even before the 1700s. In 1790 after law for levying fines proved hard to implement and it was handed back to private firms who divided the fines with the state. This move led to barring lotteries and any form of gambling.
In the early 20th century, there was a sigh of relief for gambling fans when the constitutional amendment of 1933 permitted pari-mutuel betting on horse racing. This led to a significant boom in the gambling industry. After that, there was no change for about 50 years until the Ohio State Lottery was approved under the Ohio Lottery Proceeds for Education – Amendment 1, which was signed into law in 1973. After 2 years, the Ohio Charity Bingo – Amendment 9 was also passed via ballot to make charitable bingo legal for the raising of funds for volunteer firefighters and veterans.
2009-2010
For casinos gaming, it took a lot longer for approval compared to other states, mainly because there aren't any Native American tribes who pushed for the gambling rights cause in Ohio. It was in 2009 when voters finally approved the Ohio Casino Approval and Tax Distribution – Amendment 3 in the ballot. This led to the authorization of the construction of casinos in four major cities in Ohio; Cincinnati, Toledo, Columbus, and Cleveland, but it took another four years for all the four casinos to be opened.
2015 to Date
Towards the end of 2015, the state lottery awarded Scientific Games got a two-year contract with for supply instant games, interactive and marketing services. It was a commendable move by the state because the lottery could now finally offer modernized services in a fast and efficient system.
For sometimes since the legalization of casino gaming, a lot of unauthorized gaming machines popped up in the state. In November 2016, the Ohio Casino Control Commission examined various regulations so that they would fight the unsanctioned operations that were already thriving all over the state. Skill-based gambling machines were however accepted in the state as long as they did not offer players with cash prizes when they win.
In December that year, Senator Bill Seitz came up with a bill to repeal an interdiction of casino employees gambling at casinos in the state. His bill (SB265) sought to amend section 3772.99 of the revised code to permit casino employees at any casino as long as it is not affiliated with the casino that employed them. The state finally approved the bill without amendment, and it progressed to the House for consideration.
In May 2017, the house added a section to the 2017/2018 state budget so that it can allow race tracks to operate video poker games. The bill would increase the current products that are permitted at horse racing tracks.
To make their services more accessible, the State lottery launched a mobile-powered lottery card system in August 2018. The card allowed customers to credit online accounts and buy draw game tickets using their smartphones. It was an impressive technology that boosted the participation of locals in the state lottery.
For interactive casino gaming, on the other hand, no move has been made by state legislators in that direction. Moreover, given that other alternative forms of interactive gambling like DFS were finally approved in December 2017, it may take some time before interactive casino gaming is seriously considered.
Where Can I Play Casino Games in Ohio?
Thanks to the 2009 amendment, there are four major casinos where you can place your bets. On top of that, 7 more racinos are accessible in off-track betting facilities in the state. In these establishments, you can take your pick from thousands of slot machine games as well as blackjack, roulette craps, poker and video poker. The four biggest betting facilities in the state are the for resort-style casinos namely;
Jack Cleveland Ohio

Hollywood Casino Toledo

Jack Cincinnati Casino

Hollywood Columbus casino
What About Online Gambling?
The legality of online gambling in the State of Ohio is not clear at the moment. Owing to its lateness to the gambling industry overall, it feels like too much to expect the state to have clear legislation referring to online gambling. The current law predates the age of the internet, and therefore, online gambling is not mentioned anywhere in the code.
The absence of a clear, updated legal legislation only creates confusion when it comes to establishing a regulated online gambling market in Ohio State. Some locals go as far as playing in offshore platforms which accept player from Ohio, but that option isn't always the best idea because of security.
Future of Casino Gambling in Ohio
Although gambling in casinos is legal in Ohio, the Buckeye state still has a long way to go to reach the levels of more established gambling states like New Jersey. But then again, lots of industry experts question whether there's really need for the expansion of gaming in the state given that the state already has a saturation of gaming facilities for its own good. Upon the introduction of racinos in the state, the four Las-Vegas style casinos in Ohio reported a revenue decline. Why then would the law be expanded to offer more gambling options?