Casino of the Month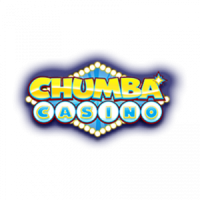 Chumba Casino
Chumba Casino Nevada is so far the only legal online casino option in the state. Chumba casino is a sweepstakes casino offering a $2 sign-up bonus to all new customers from Nevada.
Welcome offer
2M Gold Coins + 2 Sweep Coins
on sign-up
Get bonus
Nevada State Guide
When it comes to offering legal and regulated gambling and casino services, Nevada took the first stride nearly a century ago. From then on Nevada has always been a pioneer in gambling and casino matters, except online. The Silver State was the first state in the US to authorize betting in 1931, the first state to regulate online poker in 2013, and the first together with Delaware to endorse an interstate agreement in 2014.
With emerging technology, things are changing pretty quickly, and lots of people wonder whether they can gamble or play casino online in Nevada without breaking the law. Today, we bring you a preview of the betting regulations in the state. Including the current status of regulations surrounding online gambling and casinos in Nevada.
FAQ
Is online gambling & casinos legal in Nevada?
No, online gambling and casinos are not legal in Nevada.
Is online betting legal in Nevada?
Most sportsbooks in Nevada offer mobile betting apps. So yes, sports bettors can place bets with their mobile phones in Nevada.
What is the legal gambling age in Nevada?
You must be at least 21 years old to enter a casino in Nevada.
Is online poker legal in Nevada?
Yes, the WSOP, World Series Of Poker, is legal to play online in Nevada.
Is Online Gambling and Casinos legal in Nevada?
No, online gambling and casinos are not yet legal in Nevada. The state is seen as one of the most liberal gambling hubs of the world, but still, online gambling is prohibited. If you are looking to legally gamble at online casinos, you should probably consider moving to NJ or PA.
The Best Online Casinos in Nevada
Nevada is one of the most vibrant places on earth, with millions of visitors coming to the state every year. The Las Vegas strip is known for its unique hotels, ginormous casinos, and great restaurants. Some of the most renowned casinos in the city are Bellagio, Paris, MGM, Venice, Golden Nugget, and many more. But when it comes to online casinos the bucket is empty. Ironically, online gambling and casinos have not yet been legalized in Nevada. But there are still legal online casino options for Nevada residents, such as Chumba Sweepstakes Casino. The best online casinos in Nevada can therefore be summarized in only one word, Chumba.
Chumba Sweepstakes Casino in Nevada
Chumba is an online Sweepstakes casino gaming platform in Nevada where you can win cash prizes. They are not regarded as an online casino and therefore does not need a license to operate. The reason for this is that Chumba sweepstakes casino Nevada is seen as a shared lottery, where you play with digital coins. Chumba Casino Nevada is free to play or with real money. Make sure to check out Chumba Casino already today.
Types of Betting, Gambling and Casinos that are Legal in Nevada
Here are the forms of betting that are legally accepted in Nevada, with some projected to be available in the near future:
Nevada Land-based casino games

: They are completely legal; however, compliance and licensing by the state's gaming board are needed.

Online casino betting in Nevada:

The 2013 online poker regulation currently doesn't include provision of online casino games. However, the hopes for inclusion of other types of casino games are high, especially now that a handful of states have already authorized the provision of all casino games online.

Nevada Poker

:

Both live poker and online poker are legal in the state of Nevada. Nevada has licensed real money poker games for players who are within the state borders. Charity poker events are also allowed.

Sports betting in Nevada

: This form of gambling has been authorized in Nevada since 1949. The low tax rate today makes the sportsbooks in Nevada very appealing to bettors.

Lottery betting:

Currently, Nevada has no lottery or partake in any of the national or inter-state schemes.

Others:

Charity betting regulations permit raffles and bingo.
Nevada Gambling and Casinos Regulations
The Nevada laws are exceptionally comprehensive about what is allowed and what isn't. Here are some quick facts that summarize what the law says about gambling;
The legal age for participating in gambling is 21 years

You can only place wagers if you are within the state lines. For online gaming, casinos that have mobile applications use geolocation software to confirm that you are in Nevada before you can be allowed to bet.

Currently, you cannot create your gaming account via the internet, even for online gaming. You have to physically visit a gambling facility in person to verify your account before you can start playing.
Timeline of Key Legal Events in the History of Gambling in Nevada
Here's a look at some of the most defining events in the history of betting in Nevada from the 1930s to date. Here we go;
1931
The 'Broad Open Betting' bill concluded the period of proscription. Signed into law by Fred Balzar, who was the Governor by then, this action gave the counties the ability to license betting firms and collect taxes and fees. This law was a reaction to the consequences of the great depression. It is recognized with the progress of the resort casinos that constitute the current Las Vegas strip whose popularity runs on a global scale.
1949
A law was approved that permitted betting on pro-sports and Horse Racing. This resulted in the development of Turf Clubs. Turf Clubs are small sportsbooks that have since been substituted by sportsbooks at the primary casinos.
1955
This is the year Nevada Betting Control Board was established to get rid of the unwanted elements (the Mob) that were controlling gambling. This is the board that still hands out gaming licenses, amasses fees, and handles taxation issues today.
Four years later (1959), the board was made stronger with an act. The act created a commission to preside over disagreements rising from Control Board applications or investigations. The board comprises of 5 members, each member having a fixed 4-year term. In 1961 the council received another boost by another act which created an 11-member oversight committee.
1974
The tax for sports gambling was reduced to 2%. This triggered interest from the key casinos leading to a new kind of sportsbook being established with luxurious furniture and decoration.
1975
The first sportsbooks were launched in the key casino resorts, Stardust Casino leading the way. This was the start of the end for Turf-Clubs.
1983
Gambling tax was reduced further to 0.25%.
2011
A betting control act bill as initiated outlining the authorization of internet poker within state borders.
2013
Governor Bill Sandoval signs the 2011 bill into law, on 21st February. By the fall, the first regulated online poker sites were launched. These are WSOP.com poker and Ultimate Poker. WSOP.com poker is created on the 888 Poker platform, and it's the poker site for Caesars Interactive, part of the vast Caesars casino realm.
2014
Nevada sealed the first intra-state pact with Delaware. This deal established an oversight committee made of various states and comprised of the details that cover the addition of further member states at a later time.
In case you did not know, Nevada was among the only four states that were exempted from the Professional and Amateur Sports Provision Act (PASPA) of 1992. The other three states were Oregon, Delaware, and Montana. Thus, for Nevada, even with the repeal of the PASPA by the SCOTUS in 2018, their gambling institutions were already up and running. Therefore, even now that other states have received the liberty to control gambling, the Silver State has infrastructure and a reputation that's already decades ahead. It will be hard for any other state to catch up with the gambling boom in Nevada
A Look into the Future of Online Gambling & Casinos in Nevada
Nevada State's progressive gambling regulations have seen it lead the way in the gambling and casinos world within the United States of America. As time goes by, the areas to watch are the further development of online poker and the probable licensing of online casinos in NV. With its experience of overseeing the primary inter-state poker pact, the state is possibly preparing itself as a hub for a broader network of states, even with sports betting. In addition to the lucrative tax revenues plus the possibility of job creation, the Silver State will grab a bigger portion of the pie, as their gambling industry expands further.