NetEnt is one of the world's most popular casino game software providers. You can play various NetEnt slots online through various virtual gaming halls. You can also try out some of these slots for free at CasinoTalk. You can play NetEnt slots free to see how they work and to discover the many unique features that the company's games provide. The machines come with some of the most appealing themes that you can explore when playing slots online.
NetEnt's games are among the most popular that you can find. There are various casinos available for you to play in the United States with many of them offering NetEnt slots. Take note of what you can find when looking for great things of interest to you.
Best NJ Casinos for NetEnt Slots
Best PA Casinos for NetEnt Slots
About NetEnt
NetEnt is a casino gaming company all about producing the most exciting games around. Netent handles tens of billions of gaming transactions every year. The company has more than two hundred games available.
NetEnt has been growing in stature for the past twenty years. The company focuses on producing many casino games, including some live dealer games. NetEnt also produces games with pooled jackpots, meaning that they link to other gaming halls.
The back office programs that NetEnt uses also make it easy for casinos to use its programs. Netent provides thorough software solutions that help gaming halls run slots and other things in moments. These features have helped NetEnt to become more exciting in today's casino world.
NetEnt games are found throughout various physical gaming halls, but they have also made their way on many online parlors. You'll find many of these games with different themes and layouts.
The company has also expanded its offerings over the years to include many other casino games, including a few table games. You can find many options for play, but it helps to look around to find something that fits whatever interests you the most.
What Games Are Available?
You can play NetEnt slots free through CasinoTalk. Here are some of the most popular NetEnt slot options you can enjoy today, each with unique bonus features and other ways for you to win.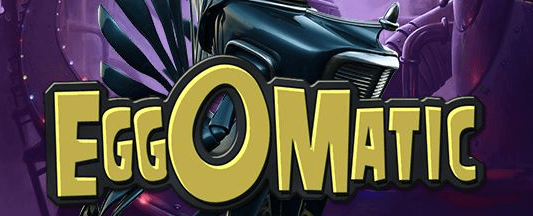 EggOMatic features various mechanical hens that lay eggs. You'll notice a few golden eggs on the top part of the screen on a conveyor belt. The eggs will move to the left as the game continues. You will collect a golden egg when a wild symbol appears on the reel with the egg. You'll collect the prize from that egg, which in most cases is a coin reward. You could also gather a free spin egg that gives you up to fifty free spins, or a spreading wild egg that turns the symbols near the existing wild one into new wild symbols. Some eggs are surprises that can give you one of these rewards at random.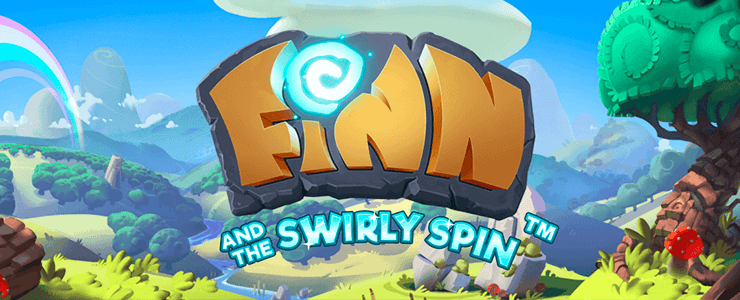 Finn and the Swirly Spin is a unique game for how it provides a different layout. You must match three symbols in a row on a swirl to win a prize. The symbols can appear horizontally or diagonally, but they must all be the same in one order. The winning symbols on a spin will disappear, potentially giving you a second win on the same spin.
You can get even more if you reach a winning combination with a wild symbol. The wild star will explode as the other symbols disappear, clearing out all the surrounding horizontal and vertical symbols right next to the space. You could also collect free spins if you get enough keys in the game.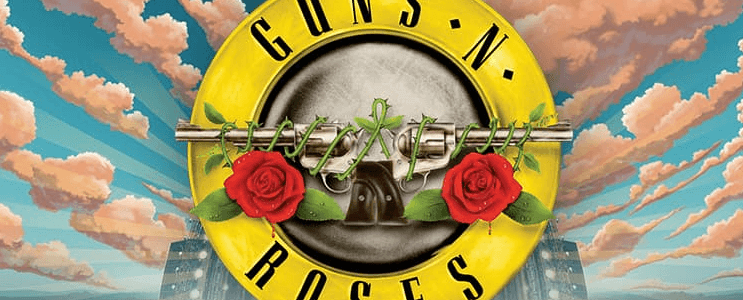 The iconic American rock band Guns N' Roses has a slot from NetEnt. The wild symbols throughout the game can expand to cover the entire reel. You can also collect three record symbols on the first, third, and fifth reels to enter the bonus round.
You could get a coin win, or you could enter the Crowd-Pleaser bonus game. Players can earn up to ten free spins on this game. The rewards will keep on rising as you go along the free spins, with the payouts doubling if you can get more than 800 coins during those spins. The Encore feature provides ten free spins, plus a band member will appear as a wild symbol on one of the three middle reels on each spin.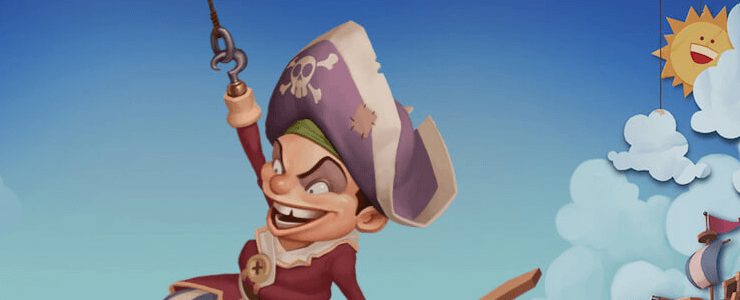 You can play the Hook's Heroes slot with a bonus game that comes when you get enough scatter symbols featuring a boy in a crocodile costume.
You can choose from these three bonuses. The Fairy bonus provides seven free spins and additional wilds all around. The Mermaid option includes ten free spins and a 2x multiplier, with that total going to 4x when a wild symbol appears. The Pirate feature has fifteen free spins and has all symbols acting as scatters, meaning that they will win so long as you have at least three anywhere on the screen. But the Pirate feature does not have any wild symbols.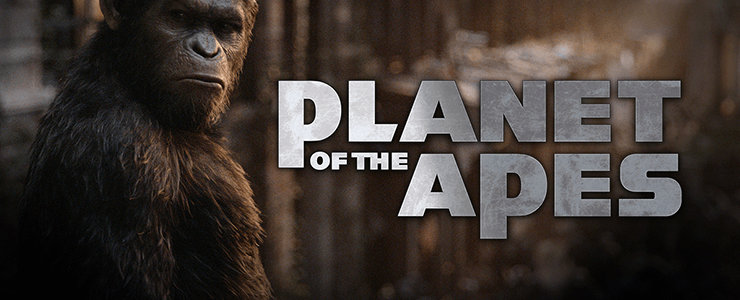 Another branded slot, this Net Entertainment casino slot, Planet of the Apes, features scenes from the popular movie franchise. The machine features two playing fields. The screen is divided between the Dawn and Rise fields, which are five reels and twenty lines each. You can win on both sides of the machine on one spin.
The Dual Feature will appear at random. One symbol will be selected on each field and will freeze on the screen. The reels will spin once more, giving a chance for the same symbol to appear again.
The Dawn and Rise Bonuses will appear at different times. The apes and humans that appear will become one single symbol.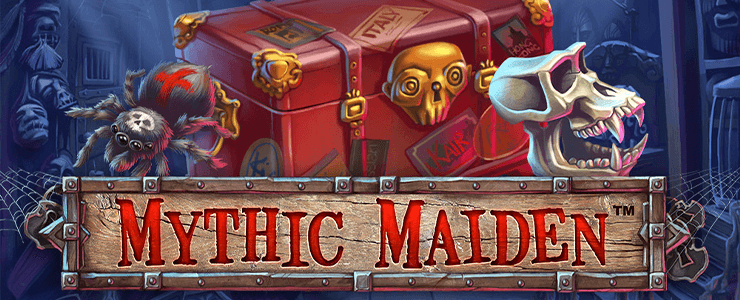 The Mythic Maiden slot game entails a world of mystery, as the game includes many spiders and treasure chests. It features thirty lines and includes a 3x multiplier for wild wins. You can also get free spins when you collect three or more scatter symbols.
The iron maiden on the right-hand side of the screen will open during the free spin round. It will reveal a multiplier and the number of spins you'll have. You can get a multiplier of up to 10x when you play this game.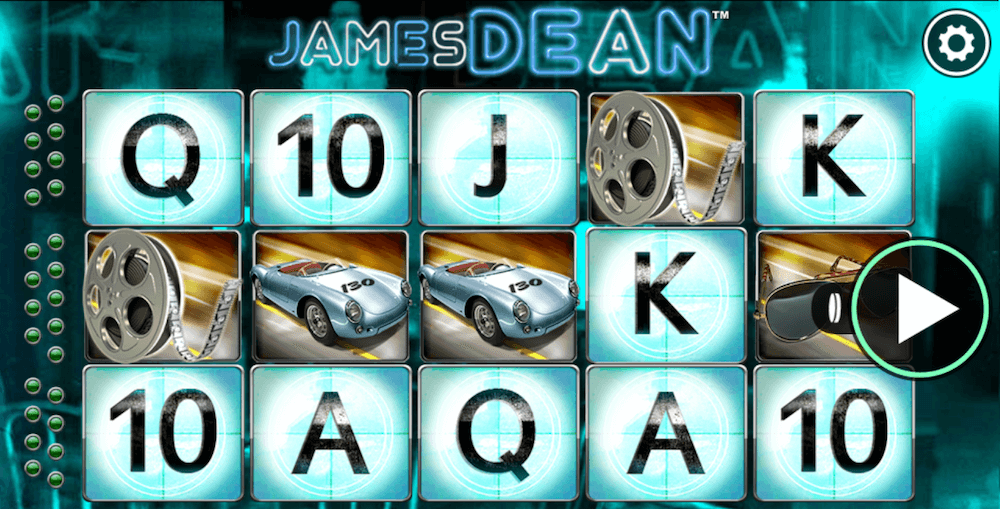 The legendary actor James Dean is the subject of this James Dean slot. James appears as a wild symbol and is a 3x multiplier.
Three Walk of Fame star scatter symbols will produce ten free spins with a 2x multiplier. You can also collect a clapper symbol to get three additional spins, which are Legend Spins with a 5x multiplier.
The Wild Respins appear when you have three or more symbols on the three middle reels. You'll get three respins with an expanded wild symbol covering one of the three middle reels. Each win features a 3x multiplier.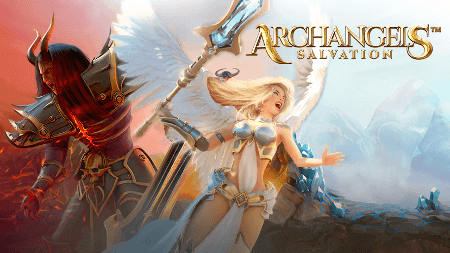 Archangels: Salvation features a distinct 6×12 layout with a hundred betting lines. The lines all feature stacked symbols.
The Heaven Feature will trigger a bunch of wild symbols all around the screen. The Hell Feature will also produce some wild rows on the top or bottom parts of the game. You can activate one of these features when you get enough scatter symbols on a spin. You can get up to 25 free spins through one spin if you are lucky.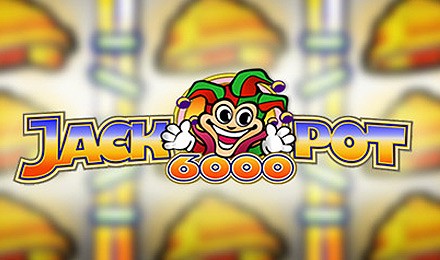 The Jackpot 6000 slot features a three-reel design with five lines. You can collect a joker symbol as a wild for play on all lines. You can also choose one of two bonuses when you win. You can play a coin toss game where you can double your prize by correctly predicting where a coin will land. You can also fill the Supermeter by transferring your winnings to that total. You can qualify to compete for a higher payout if you collect enough points in the Supermeter. You could possibly get 6,000 times the value of your bet when you play this slot.
RTP and Variance
Most of the slots NetEnt produces feature a high or medium-high variance, although that variance rate drops when there are fewer possible symbols on the screen. Finn and the Swirly Spin features a medium variance, for example.
The return to player or RTP total should also be explored. NetEnt's machines average an RTP of about 94 to 96 percent. The total varies by machine and gaming hall, but the total provides a fair chance for you to take in a good-sized payout. NetEnt always gives its players a fair shot at winning something big with each spin.
What Casinos Are Available?
There are many Net Entertainment casino options to choose from when looking for these and other NetEnt slot machines. NetEnt has an array of partners that offer its games, what with the company having become a staple in the industry. You've got many venues to choose from, not to mention some places that offer outstanding bonuses. Here are a few of the selections for you to explore, each with different bonus plans, with each of these venues available for play in the United States: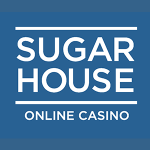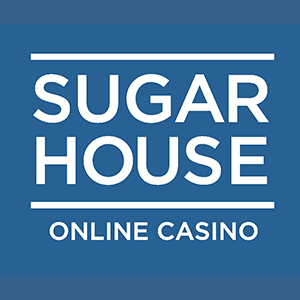 The Sugarhouse Online Casino has more than 500 games, with many of these coming from NetEnt. You can get a $250 first deposit bonus when you join. The bonus provides you the opportunity to enjoy some great payouts that make for something appealing for you to watch. This bonus is active for both SugareHouse NJ and SugarHouse PA.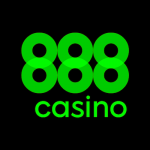 The 888 Casino is another place with lots of NetEnt slots, with there being more than 400 of these venues. The casino is run from Caesars Entertainment, one of the top names in entertainment. You can get a $20 no-deposit bonus when you start playing. You can then get a bonus of up to $2,000 off of your first two deposits. You will get a 50% bonus of up to $1,000 on each of those deposits.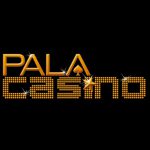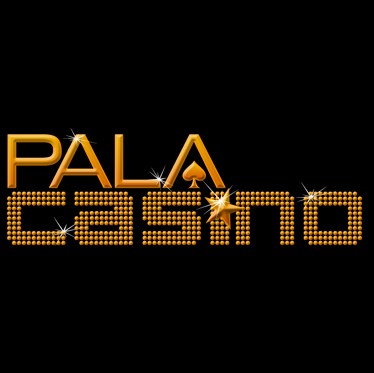 The Pala Casino is an entertaining new options available throughout New Jersey. The tribal casino operates with hundreds of slots and other traditional casino games available for play. You can get a $25 sign-up bonus without a deposit. You can also use a 100% first deposit bonus with a maximum of $500 going for the work.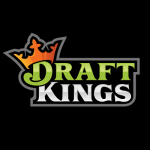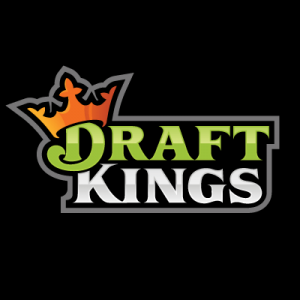 Most people associate DraftKings for its daily fantasy sports features, but those are a small part of what DraftKings has to offer. DraftKings also has an online casino that includes many NetEnt slots. You can also find a sportsbook on the website that offers many sports betting options for you to explore. You can get started on the website with a $35 no-deposit bonus that you can play on many slots. You can also get a welcome bonus of up to $500 on your first deposit, giving you a great chance for a big victory while you play.
All of these casinos have some appealing offers to note. Be sure to check their websites for terms surrounding how the bonuses work, including how much you have to play before you can redeem your bonus funds.
How to Play For Free at CasinoTalk
You can play NetEnt slots for free through the CasinoTalk website. CasinoTalk can help you learn about many appealing NetEnt slots and how you can play them before you start.
Time needed: 1 minute.
It's easy to get started playing these games for free at CasinoTalk. Here's what you can do to get started
Click on the Slots section on the top page.
Look around to find the slot machine you're interested in the most.
Click on the machine to head to its page. You can start playing for free by clicking on the box on the top, or you can scroll down to learn more about how the game works.
You can get ready in moments when you get on the website. It is simple and easy to plan a game when you're looking to play.
CasinoTalk makes it easy for players to enjoy NetEnt slots for free. You can use the CasinoTalk listings to learn all about what's open and how you can get started playing one of these exciting machines. You'll love the assortment of games available through the site, especially since these have an array of features that make them all the more exciting.
FAQ
What themes does NetEnt have for its slots?
NetEnt uses an assortment of themes in each of its slots. You can play many NetEnt games with modern and retro styles, adventure themes, rainbow accents, and many others.
How does a NetEnt slot decide its result?
A NetEnt slot will use a random number generator or RNG when you play. The RNG will produce a specific result at random. It will review the many possible ways to win and then pick one at random. The game does this to produce a fair layout for play, but it helps to watch for how well the game hall works.
Where does NetEnt get its certification?
NetEnt receives its certification from the Malta Gaming Authority. The MGA reviews all products that NetEnt produces and ensures that all items are secure and safe for use. The feature confirms that people will get everything they want out of the games they will play.
Does NetEnt offer any games other than slots?
NetEnt has a couple of table games available for play, including blackjack, video poker, and roulette. These games work with the same RNG features as the slots.
Are these NetEnt slot machines available for play on mobile devices?
Most of NetEnt's slots are available for play on mobile devices. You'll more likely to get three-reel slots or 5x3 slots to work on a device. Anything with a larger screen, particularly one of the 6x12 slots, will not work as well on a mobile device. Also, you would have to play the game on a mobile browser, although some casino venues may also offer these games for play on a dedicated app.
How much would you wager when you play on NetEnt slots?
The total amount you can wager on each slot will vary by site and game. You can find some games that let you bet as little as one cent per line. The total value will vary based on what you can find when playing, so look around to see what fits.
How big are the jackpots on some of these NetEnt slots?
NetEnt offers some progressive jackpots on its games, as well as a few fixed jackpots. The total value of the jackpots on these NetEnt slots can reach up to $5 million or more at a time. All of these games link to many casinos, so you can play these games in moments.