Casino of the Month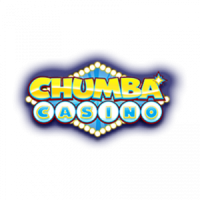 Chumba Casino
You can still play sweepstakes at Chumba Casino!
Welcome offer
2M Gold Coins + 2 Sweep Coins
on sign-up
Get bonus
Missouri State Guide
Up until the mid-'80s, there weren't any forms of gambling in Missouri, yet today the state offers a bunch of gambling games in 13 different state-sanctioned riverboat casinos. Apart from casino games, some of the other forms of gambling that are authorized in the state
include charitable gambling as well as social gambling for players who just want to have a good time in social settings. But how favorably does Missouri look upon casino gambling? Read our complete guide for comprehensive answers to that question.
History of Casino Gambling in Missouri
1900s
All the states along the Mississippi River have a long history of riverboat gambling, and this includes Missouri as well. However, not all of them took any action towards regulating and legalizing any form of gambling up until 1984 when voters voted in favor of the Missouri State Lottery under Amendment 5 of 1984. The amendment allowed for lottery and creation of Missouri State Lottery Commission.
In 1992, Missouri legalized Riverboat gambling after voters voted in favor of the Riverboat Gambling Act and Regulations. Thanks to this act, Missouri became one of the first Midwestern states to permit gambling in casinos. The year that followed in 1993, the Missouri Gaming Commission as established by the 87th General Assembly under Chapter 313 RSMo officially started to regulate riverboats casinos.
2000s
Close to a decade later, there was a need for increased revenue collected from gambling, and thus, the Proposition A also referred to as Missouri Gambling Loss Limit Act was approved in 2008. This proposition raised the gambling tax rate, banned casino limits and ensured that the educational funds and charitable programs for Veterans created out of the gambling taxes. This Loss Limit act set gambling taxes to 21% of gross gaming revenue.
2016 to Date
After 2010, a lot of attempts have been made towards amending the state constitution to favor different areas in gambling.  For instance, in February 2017, simultaneous bills were brought to the house so that the lawmakers could legalize the Video Lottery Terminals in recreational places like bars and restaurants as long as these facilities had legitimate licenses. The SB452 and HB990 would allow the Missouri State Lottery commission to integrate and regulate the daily operations of the Video Lottery Terminals. The licensing fee suggested was set at $50k and annual license renewal of $5000 with a tax of 35% on the gross wins.
After one-year Hoskins, Missouri state senator introduced the SB767 bill, The Missouri Video Lottery Act in February 2018. This bill was aimed at allowing the State Lottery Commission to regulate VLT operations as well as managing the licensing of the operators. The bill would set a maximum limit for each stake to about $2 per each play and at the same time, establishing a 36% gross win tax rate and a $50,000 as the initial licensing fee.
In November the same year (2018), there was a small win for the local gambling industry when a majority of 52.2 % approved the Missouri Constitutional Amendment 4. Through this amendment, the prohibition on Bingo Games advertisements was lifted. 
There was little movement on gambling laws from then on until April 2019 when Rep. Dan Shaul proposed HB423 to allow lottery retailers in the state who also sold alcohol to install a maximum of five video slot machines on their establishments. Veteran and fraternal organizations, on the other hand, were allowed to install up to 10 machines in their premises.
For online gambling, however, unfortunately, there is no record of lawmakers in the state pushing for sanctioning interactive casino gaming as is the case in many other states.
Is Online Gambling Legal in Missouri?
It is not clear whether gambling online is a crime in Missouri or not because no laws or regulations are preventing offshore online casinos from offering these games to locals. Because of a lack of clarity in the matter, Missouri continues to stay in a grey area and uncertainty. Either way, there are a couple of off-state operators that continue to offer players with various forms of casino gambling. A word of advice from us however is that off-shore gambling in Missouri is not safe because the state does not regulate the sites. Should there be a dispute, there is no law to protect you
Where Can I Play Casino Games in Missouri?
There are various casino options throughout the State of Missouri with the majority of them being Riverboat casinos or casinos that are in close proximity to approved rivers in the state. However, unlike what you will find in other states, there aren't any Tribal casinos in the Show-Me State. Some of the Riverboat casinos that locals can enjoy in Missouri today include;
Ameristar Casino Resort Spa, St Charles, Kansas City

Mark Twain Casino, La Grange

Isle of Capri Casino Hotel- Boonville, Kansas City

Isle Casino- Cape Girardeau

Lady Luck Casino – Caruthersville

Hollywood Casino – St Louis

Harrah's North Kansas City casino

Argosy Casino Hotel and spa-Riverside

St Jo Frontier Casino- St Joseph

Lumiere Palace Casino – St Louis

River City Casino and Hotel – St Louis
Which Gambling Games Can I Play in Missouri?
Some of the games you can play in any of these Riverboat casinos include Poker, Craps, Blackjack, Roulette, Video Poker, Slots, Baccarat and many more.
Missouri Residents can also play Lottery games using scratch cards and lotto tickets anywhere in the State. There are also interstate lottery options like Powerball and Mega Millions that Missouri residents can try their luck on.
Aside from the lottery and casino games, there is also Keno. Players can buy Keno tickets which are sold in bars, bowling alleys, pool halls, and hotels. Additionally, Bingo and Raffle are also available but only allowed for charitable purposes.
The Future of Gambling in Missouri
From the look of things, Missouri is not anywhere close to the ratification of online gambling. Unfortunately, it will take a couple more years before they regulate online gambling since there aren't any serious discussions made about permitting the iGaming business. But who knows? Maybe if the state of Iowa or Illinois endorsed online gambling, the dominoes would start to fall throughout the Midwest states. But until we see it for ourselves, Missouri continues to remain an anti-online casino gaming state.