Everi is a name that you might not be familiar with when it comes to casino slots, but it's a company that you should explore. Everi has been expanding its array of games over the years, with many of its machines available at many gaming halls. You can play free Everi slots through CasinoTalk to discover how these machines work and what you can get out of these games. You will find something to enjoy out of Everi's games, whether you are looking for a classic model or something a little more modern.
Everi focuses mainly on games that offer outstanding multipliers. You can find some games that offer free spins and jackpots, but the multipliers are among the best features. You could win several times the value of a winning spin if you are successful. The rules vary by game, but the things you can get out of a machine are among the most appealing you can find while playing.
Best NJ Casinos for Everi Slots
Best PA Casinos for Everi Slots
About Everi
Everi is a gaming machine company that has been growing as one of the top choices for casinos that are looking for new slots. The company takes in about $25 billion in transactions every year on average. The group has been growing exponentially since its formation in 2015.
Many of Everi's slots appear at casinos through large displays. The Empire series of games provides vast designs with multiple screens showcasing the many ways a player can win. The games include many machines featuring unique brands and themes.
Everi has expanded its array to feature slots that you can play through many online casinos. The company has been licensing many of its slots to various third parties. The company also has a remote game server that facilitates the development and operation of various games. Many of the games that Everi offers are also suitable for play on mobile devices, including smartphones.
What Games Does Everi Offer?
You can play Everi slots free through the CasinoTalk website. There are many games from the company that are available for you to explore. Many slot machines come with various themes from the traditional to the more artistic in style.
Everi divides its games up mainly through classic and video games. The classic slots are three-reel machines that feature fewer points, but they are easier to play. The video slots feature five reels and include more opportunities to win. But regardless of what you choose, you'll find something enjoyable while also providing the chance for a big payout.
Double Jackpot Smokin 777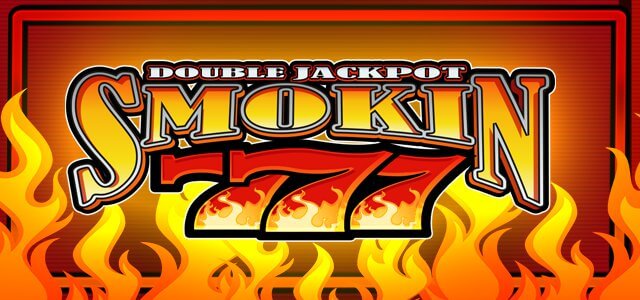 The Double Jackpot Smokin 777 slot is a classic three-reel machine that features five lines. You can get various high-paying symbols on a spin, but the Double Jackpot symbol is one of the best to find. The Double Jackpot symbol will multiply any non-progressive winnings by two times. You will also get a 4x multiplier when you get two Double Jackpot symbols on the same line. You can place a bet as little as 50 cents in value on this machine. The bet will cover all five lines.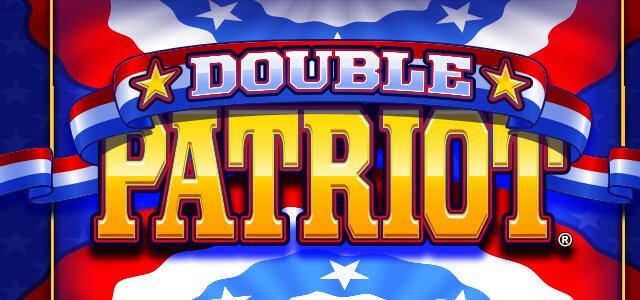 The American theme on this classic single-line slot is appealing, especially to those looking to play a high-value slot. The Double Patriot slot features a minimum bet of $2.25 on each spin.
You'll win twice the value of your prize when a Double Patriot symbol appears on a winning combination that includes some 7 or Bar symbols. The winnings increase four times over if you have two Double Patriot logos. The highest payout is when you get three of those Double Patriot signs.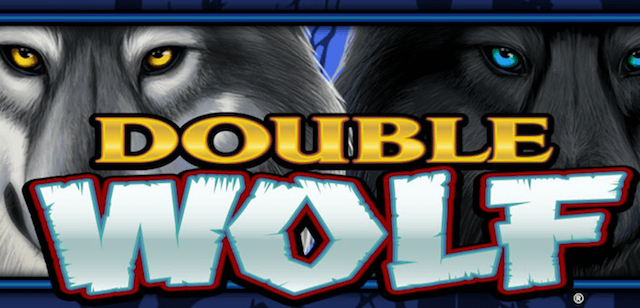 Those who are looking for something that doesn't cost as much to play will enjoy the Double Wolf slot. The three-reel, nine-line slot is available for as little as nine cents a spin.
The White Wolf is the most valuable figure to find in the Double Wolf game. Three of them will give you the big jackpot, but you can also get a 2x or 4x win if you get one or two of them on a winning line featuring a 7 or Bar symbol.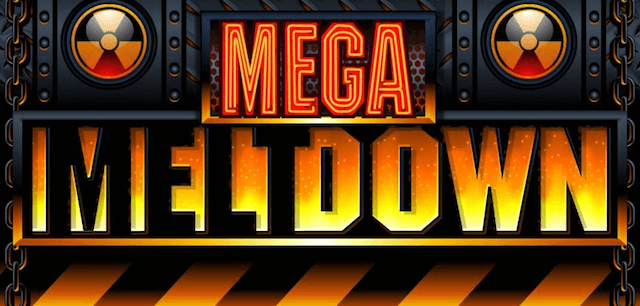 Meltdown is a single-line slot inspired by an iron melting plant. The game is one of Everi's most popular three-reel slots, as it features three levels of play. You can play with up to three coins on a spin. You will need to play with all three coins to be eligible for the highest payouts, including the machine's grand jackpot.
The Meltdown action takes place after a winning spin. The game will melt down with the reels spinning once more. The reels will land on one of many winning combinations.
The fancy gemstones on the Wild Wild Gems slot will lead you to some great payouts. The game includes wild multipliers that will appear on any of the three reels on this nine-line game. A wild multiplier will increase your winnings by two or four times their value depending on how many of them appear on a line. The game costs $2.25 per spin, so there's a chance you could get a big payout with each spin on the machine.
There are many Everi games that feature five reels and a more modern video layout. The El Dorado: The Lost City slot machine is one of those slots to find. This machine features a South American adventure theme, with plenty of golden accents and idols all over the place.
The game features forty lines. The bonus feature will select two to five reels at random and will spin them once again while the other reels remain still.
You can also get three or more Bonus symbols on a spin. You will get six free spins, plus a 2x, 5x, or 20 multiplier for all wins you get during those free turns.
The mystical and unique world of India is on display in the Royal Elephant slot. The machine includes many brilliant colors and patterns all around, while the elephant makes for the most valuable part of the machine.
The elephant symbol takes up two spots on each of the five reels. The added coverage gives you a potential for a huge payout if you can get enough of these symbols around the screen.
The game also includes stacked wilds that can cover more parts of the screen. There are random multipliers worth up to 100x through the game, with each spin providing a different multiplier total.
Midnight Matinee is available for $2.50 per spin and up. There are fifty lines on this five-reel slot with a horror movie theme. It includes many famous monsters, many of which you can choose as a stacking symbol when you reach one of the bonuses.
You can collect three bonus symbols on the first, third, and fifth reels. You can get a multiplier on your wins or a coin win, or up to seventeen picks during the bonus round.
You can also get bonus symbols on the third, fourth, and fifth reels to trigger the free spin feature with sticky wilds. You can also select one of the monsters to use as your stack.
High Voltage Blackout features forty lines for play. The Respin Bonus works when you get enough of the same symbol when playing. The reels will spin once more, guaranteeing a win. The Lightning Multipliers that appear all around will also increase your winnings of up to 50x.
The Blackout Bonus feature is the most appealing point to note while playing High Voltage Blackout. You'll need to light up as many buildings on the screen. You'll get more money if you can light up more of these buildings, including a bonus when you get all the buildings with one color to light up at once or a 100x bonus when all of them light up.
Each of these games from Everi are worth exploring, but it does help to see what you might enjoy the most when looking for something to play. Everi makes all of these games with outstanding features that are among the best you can play at an online casino.
Where Can You Play Everi Slots?
You can find many of these Everi games through various outstanding websites. Everi's online offerings have been growing in popularity. More gaming sites are looking to bring in Everi games, especially as these become appealing to those who want something simple to play without being too rough or hard to figure.
Here's a look at some of the best places you can play Everi games at, with many of these spots offering some of the best bonuses in the industry. You can get some of these bonuses without having to complete a deposit on a website.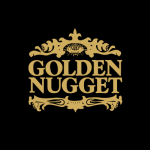 The Golden Nugget gaming hall on Fremont Street in Las Vegas is an iconic venue that has expanded to offer a Golden Nugget online casino available for players in New Jersey. The venue offers many Everi slots alongside nearly 600 games. The site also offers a 100% welcome bonus worth up to $1,000 on your first deposit.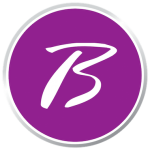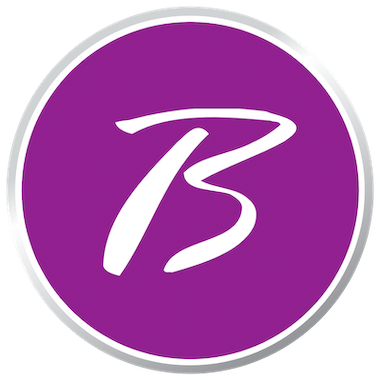 You can also play at the Borgata Online Casino. Everi slots are among the more than 300 games available for play. You can get a $20 no-deposit bonus for signing up. The no-deposit bonus has a 1x wagering requirement, which is one of the smallest around. You can also get a 100% first deposit bonus worth up to $600 when you start playing.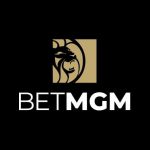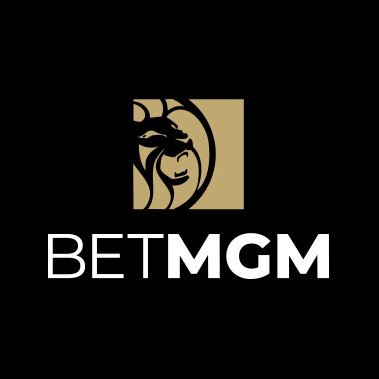 BetMGM is run by MGM Resorts and is open in many states like West Virginia and Indiana. For online casino BetMGM are accepting customers from New Jersey and You can get a $25 no-deposit bonus when you sign up, although the rules might vary based on your location. You can also use a 100% match bonus on your first deposit with a maximum total of $1,000.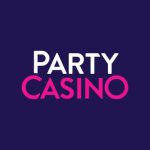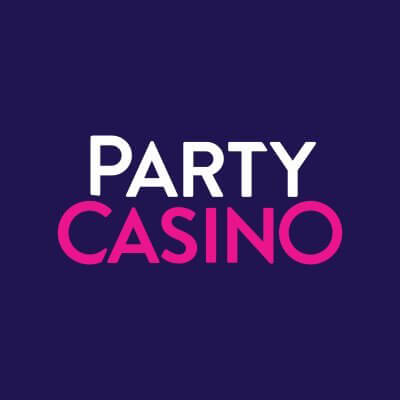 The festive and fun world of the Party Casino makes for one of the most appealing places for people to enjoy. The place offers hundreds of slots, including many from Everi. You can get $500 in free money off of your first three deposits. The first deposit provides up to $200, while the second and third totals offer $150 each. There is a 100% match bonus available on all of these deposits.
All of these venues offer Everi slots and other games, but it helps to look at what they offer and how their bonuses work. Each site includes the terms and conditions for what you can get out of a bonus, so take note of what you can find here when getting ready to play games. You will find all of these places to be entertaining spots where you can make the most out of your gaming experience.
How You Can Play Everi Slots Free at CasinoTalk
You've got the opportunity to play Everi slots free while on the CasinoTalk website. These free Everi slots will showcase all the features these games have to offer and how you can enjoy the competition that comes with these machines. You can play these games for fun, but you can also do this to check out what you might experience when trying something entertaining.
Time needed: 1 minute.
Here are some steps you can use when playing these games for free. It only takes a few moments for you to get ready to enjoy one of these games at the CasinoTalk website.
Click on the Slots section in the top menu – Casino Games > Slots
Click on whatever slot you're interested in the most.
You can read all about what these slots offer, plus you can note how these games work and how much you can win.

The best part is that you can load a game and start playing right from your computer or mobile. You don't have to download any additional software to start your game.
The layout of each Everi game is simple to review. The controls appear on the bottom part of the screen. You can use this to adjust the value of your bet, from the number of coins to the value of each coin. Most games use a set number of lines, but you can adjust the number of lines for play depending on the game you enjoy.
Playing free Everi slots online is easy to do when you take a look around CasinoTalk. The site lets you enjoy many Everi games, including some of the most appealing three and five-reel slots around. The machines are among the most appealing on the market, so take a look around to see what you could be playing.
FAQ
Are Everi slots available for play on mobile devices?
Everi's slots are designed with simple layouts and are easy to start up. You can get them to work on a mobile device in moments. You can get these running through a mobile browser.
How does the progressive jackpot on one of these Everi slots work?
The progressive jackpot grows when more people play the game. The game will collect the money that people spend and will add it to the progressive jackpot. The total payout will increase when more people play. The jackpot is given out at random, plus it can get to be thousands of dollars in value.
Are the odds of winning on an Everi five-reel slot better than the odds of winning on a three-reel model?
While a three-reel slot has fewer lines, that doesn't mean the odds of winning are worse. All slots are engineered to run with a return to player or RTP total that is fair and suitable. The RTP should be consistent to where players will have a fair chance at getting a good payout for winning. That means you could get a substantial payout on a three-reel slot, just like what you might get out of a five-reel model.
How can you tell that you've got a multiplier going on an Everi slot when you win something?
A multiplier will appear on the screen and can display what you would earn depending on how it runs. You might also see a multiplier on one of the symbols in a winning combination. The rules for how the multiplier that you can manage will vary when you play.
What are the RTP totals for Everi slot games?
The RTP can range from 94 to 97 percent for each game. The RTP total will vary over where you might find. A gaming hall should review the RTPs that you can use and how well the game runs, giving you a chance at a better total while also being fair.