Casino of the Month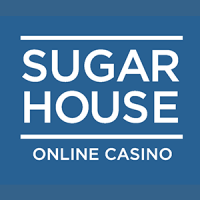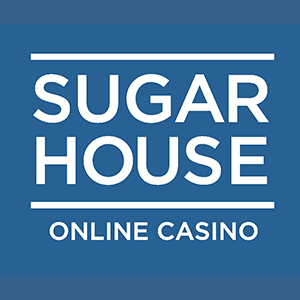 SugarHouse Casino
Even though Delaware has their own casinos, tax legislation stand in the way of winning the best wins. Our suggestion is to head over to Sugarhouse online casino and grab their welcome bonuses instead.
Welcome offer
$250

first deposit bonus
Get bonus
Delaware State Guide
Delaware casino laws were quick out of the blocks. 'The First State' is the moniker given to Delaware for being the first state to formally ratify the Constitution of the United States, out of the original 13 states. In the same way, the State of Delaware continues to be a pioneer when it comes to gambling laws. The progressive State has been one of the first states to legalize different forms of gambling for several years, making it a major attraction for gamblers in the United States of America. 
However, there's still a lot of controversy surrounding the idea of gambling due to the negative effects it has on families across the nation. The issue most focused on is the addictive nature of gambling that leaves many families in
debt and other consequences, therefore limiting the legalization of online gambling in America.
The state of Delaware was among the first to legalize online gambling (along with New Jersey) and was also the first to host online casino and poker games that are fully regulated. It is no easy task to get a new bill passed or to be amended in the United States; for this reason, it took years for Delaware to get to the point it is at with online gambling today. Here's a guide on the state of online casino gambling in The First State.
Delaware Casino History
There stands a rich history in Delaware Casino Legislation that has brought it to what it is today. As accommodating as the current situation is for casino fans in the states, it hasn't always been the case. 
1970-1980s
This history dates back to 1974 when the first steps for the establishment of a lottery began. A year later, with weekly drawings, lottery tickets started being sold for games. The very first lottery game was the weekly Lotto Superfecta. 
It was not until 1976 when the first Instant Game in Delaware was introduced. It was called Diamond Instant Dollars. In 1977 Diamond Instant Dollars was followed by Lucky Stars, a game whose number drawings were the first to be televised in the state. Numbers were drawn every week. 
Next in line was Daily Numbers, which is now popularly known as Play 3. It was the very first daily drawing numbers game to be introduced in Delaware; this was in 1978. Play 4 later came to be in 1980, and in 1983, the first Delaware jackpot game came to life. It was part of the Delaware Lotto game, and at once a jackpot prize with an annuity option was born. 
Gamblers these days are spoilt for choice, but it was not until 1984 that a Quick Pick game option was introduced to Delaware by adding a computer that could pick out lottery numbers at random for players. 
1990's
Fast forward to 1994 when the first legislation of Delaware casino video lottery is passed, and the only three race tracks in the state are allowed to operate video lotteries within their vicinities. The video lottery terminals in Dover Downs and Harrington Raceway were inserted in 1995 and 1996 respectively. 
2000's
Seven years later, in 2003, a declaration of plans to legalize gambling for casino and lottery games was given by Jack Markell, the Governor of Delaware. It was undoubtedly an important moment given that the HB333 law was finally passed with all other votes in favor and only one vote against. 
2012
On June 29th, the governor signed The Delaware Gaming Competitiveness Act of 2012 (HB333) into law. HB333 was expected to begin generating revenue for the state right after the licensing of gaming operators by lottery officials, which began the following year. For this reason, it should come as no surprise that passing this law put the First State ahead of the game when taking into consideration the laws regulating the legalization of online gambling in the nation. 
2013-2014
Another milestone for online gambling laws in Delaware was in 2014 when contracts with vendors who would operate within the online gambling platform were awarded, having been asked to send in proposals in 2013. However, the vendors were only to submit proposals where the platforms were to be set up and operational no later than 30 September of 2013, as stipulated in the request for proposals (RFPs). 
All of fourteen bids were submitted, including those from Scientific Games/888/WMS, PokerStars, Stan James, Continent 8, Bally/Amaya, IGT, and SHFL. In the same year, with a consultation period that was to last until the 30th of July, interactive gambling regulations were published, permitting gambling operators to get into partnerships with either one of the land-based racinos, which happen to be only three in the state of Delaware. 
This was followed by Free-play casino games that were introduced as a precursor to online products that were to engage real money. As a matter of fact, Delaware Park, Dover Downs, and Harrington Raceway, which are the three existing racinos in Delaware, were to launch these free-play casinos in anticipation of the real-money games that were to come into effect later that year in October. 
Following this, an RFP was issued by the Lottery of Delaware for legal counsel. This was a step taken to ensure the Delaware Gaming Competitiveness Act 2012 was implemented efficiently and effectively. 
By October 2014, real-money interactive gaming games were well underway to be in effect, as confirmed by the lottery Director, making Delaware another first in American law as it would be the pioneer in going live with interactive casino and poker in the United States.
As of November 2013, a soft launch that lasted up to a week on interactive gaming, without any payment processing by credit companies due to the ban by the UIGEA, was completed. Hence the beginning of the full follow-up launch. 
The Multi-State Internet Gaming Association (MSIGA), whose headquarters are located in Delaware, was formed to regulate states that were to join the compact. The MSIGA association was formed following a liquidity sharing agreement that had previously been arranged between Delaware and Nevada Governors, allowing players from the respective states to play against each other. It is important to note that by this time the only poker license to be held in both States was permitted to 888, one of the interactive game operators to bid on the RPF issued in 2013.
In further steps to push online gambling laws in the United States forward, 888 proposed to create an 'All American Poker Network.' This would mean that a liquidity network for interstate interactive poker would be available for peer-to-peer real-money games between players from different States. As a result of this, a Multi-State Agreement had to be signed. In 2014, the initially proposed states for the interstate network, Nevada and Delaware, signed the agreement giving rise to the first-ever legal network for interactive poker that would pool liquidity between the two States. 
2017
The profitable relationship between the two States attracted interest from the surrounding States. An interactive gaming liquidity sharing agreement was later created in 2017 to create a platform where the three states of Nevada, Delaware, and New Jersey could not only pool liquidity for cash and tournament poker games but also for progressive slot games. 
For this purpose, a Multi-State Internet Gaming Agreement was signed between the Governors of Nevada and Delaware, and Chris Christie, the Governor of New Jersey at the time. On that note and for tax purposes, the revenues accounted for were subject to taxation in the player's jurisdiction, and the Multi-State Internet Gaming Association (MSIGA) would need to regulate and have approved and the interactive game operator in all three states. The Agreement was to be enforced in May of 2018. In addition to this, 888's contract was extended for two additional years by Delaware's. 
2018
The Professional and Amateur Sports Protection Act (PASPA) 1992, which hindered states from legalizing any form of gambling, was finally repealed, and Delaware began the process of amending the gambling regulations in the state.
Delaware Casino Options Online
Only a couple of weeks after the repeal of PASPA, online casino gambling began in the Delaware asino universe. There are hundreds of games that locals can enjoy, including the likes of Blackjack, Roulette, slot machines, and video poker. The three leading online casinos where locals can bet on their favorite games are:
Delaware Park Online

Dover Downs Online Gaming

Harrington Online
Mobile Gaming
In October of 2018, the Delaware Lottery integrated mobile gaming apps into their portfolio of interactive gaming. As such, interactive casino gaming mobile apps were launched and are managed by the Lottery. These apps are under different skins and offer an array of interactive slot games and table games for both iOS and Android. Mobile gaming apps are only available to players in Delaware.
Delaware Casino Taxation 
In 2018, Senator Brian Bushweller attempted to introduce tax legislation that would decrease tax paid on different types of casino games under SB144. The suggested bill took into consideration the approval of video lottery agents to operate on Christmas and Easter holidays as they were previously banned. 
By the time the house and the senate passed the SB144, the tax was reduced from a high of 29.4% down to 15.5% of the cumulative wins. The licensing fee was also scraped off, and the incremental gross win tax rates on gaming machines were to range from 43.5% to 42.5% of the total revenue. In case the capital expenditure of a property is higher than 3% of the net win, operators would get a further 2% tax cut.