Casino of the Month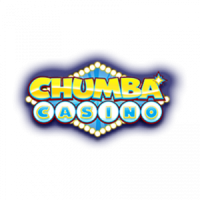 Chumba Casino
Colorado does not allow regulated online casinos yet, but Chumba Casino accepts players from Colorado. At Chumba you can play sweepstakes and win real money.
Welcome offer
2M Gold Coins + 2 Sweep Coins
on sign-up
Get bonus
Colorado State Guide
The Colorful State of Colorado benefited immensely from the gold rush during the mid-1800s but suffered when the rush ended. This is what led the state to legalize certain types of gambling in an attempt to raise capital and motivate its residents, with the goal to regulate online gambling like New Jersey Online Casinos or Pennsylvania Online Gambling.
From then on, there has been lots of progress in the state's casino industry in a bid to ensure that both locals and tourists can enjoy placing bets in the state. Here's a quick guide to casino gambling in Colorado, starting from a quick-fire history to legislative timelines that have led to the current state of gambling in the state today.
FAQ
Is online gambling legal in Colorado?
Online gambling in Colorado is not yet legal, but things will probably change in 2022 when current land based licenses run out.
What is the legal gambling age in Colorado?
The legal gambling age in Colorado is 21+ for casinos and 18+ for the state lottery.
Brief History of Online Gambling in Colorado
The 80s and 90's
In Colorado, the State Lottery was established in 1982, and the following year it managed to sell its first official lottery ticket. A few years after this, in 1991, the state legalized land-based casinos, in Central City, Black Hawk, and Cripple Creek which many agreed to be the dawn of a new era. These gambling regulations, however, only permitted the casinos to have a limited number of table and electronic games. In addition to this, bettors were only allowed to place a certain amount of bets with a maximum limit of $5 allowed bet per round. The state attempted to expand the services that casinos could offer in 1992 when they were authorized to provide other games like blackjack, let it ride, poker- which included three-card poker, roulette, and craps. 
2000's
When the state of Colorado expanded the products that casinos were allowed to offer, the new laws also allowed slots, video blackjack, video poker, and video keno. After several amendments over the years, the state has shown progress with its gambling regulations. By 2009, low-stake games were legalized, with a limit of $100 maximum bet per hand, which was a significant improvement on the previously legalized $5. On the same year, the state also finally allowed gambling facilities to operate around the clock, from the initial curfew of 2:00 am.
It was not until 10 years later when lawmakers made a momentous move to further regulate gambling in the state. In February 2018 HB1234 was introduced by legislators proposing the definition of gambling machines to be adjusted to include any device that allows players to win anything of value through elements of chance and skill. This was in the hope that the Bill would go on to restrict arcade-style machines for gaming that exists beyond tribal land.
HB1234 was signed into law in June of 2018 by Lieutenant Governor Donna Lynne after the House previously passed it in March and the Senate in May. This effectively banned any arcade-style gaming machines that offered any cash prizes beyond authorized gambling areas in the state.
Online Gambling in Colorado
As is typical with many states in the nation, Colorado does not allow any onshore interactive casinos and other interactive operators to offer online gambling products in the state. However, offshore operators that provide online gaming continue to accept players from Colorado. Online poker plays a big part in the gambling industry all over the world. As such in 2012, a bill was drafted that was to regulate interactive poker in Colorado. The bill was proposed by the Colorado Gaming Association and was never introduced into the legislature, and interactive poker has remained unregulated in Colorado. Offshore operators continue to accept players from the state.
Lottery Games in Colorado
The Colorado State Lottery has monopolized all the lottery products available in the state. The State Lottery is made possible through partnerships with Scientific Games and IGT. In 2017 Scientific Games had its contract awarded for six years, this was a contract to deliver services to the State Lottery for instant ticket games.
In July 2019 The Colorado Lottery also ensured the extension of its contract with IGT for an additional four years to supply updated technology and software as well as a variety of support services. GameTouch 20, which is one of the latest self-service lotteries vending machines, was included in the renewed contract to IGT by the State. As of now, the legal minimum age required for lottery games in Colorado is 18.
Charitable and Social Gambling
Charitable gambling is legal and is only allowed for authorized charitable organizations where all the proceeds of the game go into charity works. It's a very popular form of gambling in the state and the legal age allowed to bet on charitable games is 18 and above. Social gambling is also accepted by the law as long as the games aren't carried out for commercial purposes.
What Does the Future Hold for Online Gambling in Colorado?
Tribal casinos are the major players in the state's gambling industry thanks to state-tribal compacts. Colorado is not as strict as other states and has been able to provide a variety of products to its residents over the years.
That being said, state-tribal compacts are set to expire in 2022 which is not too far away. If the tribes can negotiate the renewal or amendment of certain parts of the compacts in their favor, they might continue to lead the casino industry. However, the state can choose to wait out the expiration of the agreements and create entirely new gambling regulations that will earn it higher revenue than it gets from the industry now.
The current state of gambling in Colorado is quite ripe with opportunity and locals has access to almost every casino gambling product that can be offered worldwide. Interactive gambling is also due to catch up by 2022 as well. Offshore interactive operators are, however benefiting from the lack of online gambling products in the state. This might encourage the state to consider offering a wider variety of interactive products as it finds a way to work around the tribal compacts that are currently signed into law.