Casino of the Month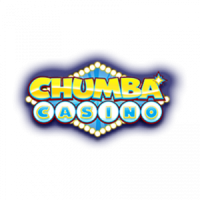 Chumba Casino
Chumba is a casino option for all states that have not regulated online casinos yet. Enter the sweepstakes contests to win real cash!
Welcome offer
2M Gold Coins + 2 Sweep Coins
on sign-up
Get bonus
Arizona State Guide
Online gambling in Arizona is a hot topic. Home to one of the most beautiful wonders of the world, Arizona is a travel destination to put on your bucket list. However, The Grand Canyon, with all its stunning colors, is not the only attraction one can enjoy in The Copper State. The state also boasts of dozens of casinos where you can place wagers on hundreds of different games like poker, table games, and slots machine games.
All authorized casinos are located on Native American tribal land as per tribal-state compacts, and many of them have top-ranking hotels. Another interesting fact about Arizona is that it has the largest tribal reservation land in all of America; no wonder the high number of tribal casinos in the state. And in case you were wondering, there are no state-regulated commercial casinos in Arizona, unlike New Jersey and Pennsylvania.
FAQ
Is online gambling legal in Arizona?
No, Arizona have not yet regulated online gambling
What is the gambling age in Arizona for playing the lottery?
The legal gambling age for Arizona lotteries are 18+
Brief History of Gambling in Arizona
The 1900s
While there are 22 Indian tribes in Arizona, the state did not legally authorize regulated gambling until 1980. It all started when residents voted for the official launch of a State Lottery in November of 1980. As late as it seemed, this move was bold enough to make Arizona the first state to approve a lottery in the west of the Mississippi River. By 1981, tickets of the state lottery had gone on sale.
For casino gaming, however, it took over a decade longer for the state to come to terms with the tribes. But then, even after the IGRA (Indian Gaming Regulatory Act) was passed in 1988, the state still gave the Indian tribes trouble until 1992 when the first gaming pacts were issued. By 1994, 16 compacts had already been signed, and the casino industry in the state continued to grow.
The 2000s
The State Lottery in Arizona continued to progress, making a series of pacts with different companies to streamline its service provision to locals. For instance, in November 2015, the Arizona State Lottery awarded a five-year contract to Scientific Games Corporation in November 2015. The lotteries integrated gaming system was to be replaced by a new integrated gaming system created by Scientific Games, which was launched a year later in September 2016. On top of that, Scientific Games began overseeing central and facilities management in addition to advertising and retail of the lottery. Scientific Games Corporation was also awarded another contract for administrative systems in March 2018, by the Arizona State Lottery, for five years.
Compacts between 10 of the Native tribes and the state were renegotiated as announced by State Governor Doug Ducey in November 2016. The development of any non-tribal gambling facilities was prohibited as a result of contracts signed during the first stage of the negotiations. As part of these new negotiations, the tribes were permitted to expand the range of games that they offered in their casinos.
The casinos that are allowed in the state have to be built and operated on Native American Reservation land. To date, casino gambling in Arizona is only permitted under Arizona Tribal-State Gaming Compacts that allow tribal casinos to run under separate tribal regulations outside those of the state. Sixteen tribes are authorized to operate 23 Class III casinos and only tribal reservation land, as is the case in many states. Six other tribes don't operate casinos but are permitted to lease slot machines to tribal casinos under transfer licenses. Currently, there's only one tribe, the Hopi tribe with no gaming compacts with the state.
What Online Gambling Games in Arizona?
Owing to the exceptions that tribal gaming has in the state of Arizona as per state gambling regulations, tribal gaming has been one of the only forms of casino gambling legalized in the state for a very long time. Outside of the tribe reservation land, the only other casino-style game that locals can bet on is the state lottery.
Some of the casino products offered in these tribal casinos are bingo, slot machines, video keno, and video poker. When it comes to table games, the state law only allows games which are considered 'games of skill' even on tribal reservation land. Thus, only card games like blackjack and poker are allowed. The likes or craps and roulette aren't legal because they are purely games of chance. The tribal casinos in the state have recorded an average of over 100 million dollars per year since their establishment. The revenue generated by tribal casinos is to be distributed to the government and to fund charitable purposes under the state-tribal compacts.
Interactive Casino Gambling in Arizona
Unfortunately, to date, the state lawmakers haven't made any moves towards the legalization of interactive gaming, and it does not show much promise of doing so shortly. From the look of things however, he tribal compacts between the native tribes and the state would probably give the monopoly to native tribes as opposed to the state even for online casino gaming. However, offshore operators still accept players from Arizona, but there's often no guarantee for player protection in some of these offshore gaming sites.
What Does the Future Hold for Online Gambling in Arizona?
The Grand Canyon State already has so much to offer when it comes to gambling products, and its casinos are doing very well in comparison to some of the top casinos in the world. Tribal gaming has allowed the state to offer almost every form of gambling.
The allowance of commercial operators for casino, interactive, sports betting, and other forms of gambling products might not come to pass any time soon. The compacts signed in the 1990s give the monopoly to tribal gaming, and they will want to hold on to that for as long as possible. Before any changes especially for interactive online gaming, we will have to wait until 2020 because that is when the tribal-state compacts are due to start expiring.