El Cortez Hotel & Casino Appoints OPTX platform For New Developments
March 21, 2022
On March 16, 2022, El Cortez Hotel & Casino announced that it has started to utilize the OPTX platform to develop its operations. OPTX improves best practices and removes inefficiencies by developing the company's data.
OPTX's data intelligence generates actionable recommendations for casino operators, provides real-time individualized insights to ensure that no actionable player is overlooked, and allows teams to spend less time compiling data and more time implementing strategies that boost guest visitation, revenue, and profitability.
The El Cortez in Las Vegas, the city's oldest hotel and casino, has chosen OPTX for its entire suite of slots, player development, artificial intelligence, and marketing solutions.
OPTX is a contemporary solution to help enterprises see, analyze, and act on their data more effectively throughout their existing systems. The OPTX platform provides insights and recommendations for patrons and companies through advanced data modeling.
"We could not be more excited to be implementing the full suite of OPTX programs. Every piece of our operation will now be streamlined, making us more efficient than ever," said Joe Woody, Chief Financial Officer for El Cortez Hotel and Casino.
In response to the company's recent cooperation with El Cortez Hotel & Casino, Brooke Fiumara, Co-CEO at OPTX, conveyed her excitement to join the team.
"We are thrilled to welcome the team at El Cortez Hotel & Casino to the future of data analysis," she said.
"With OPTX, El Cortez will have access to data that will create a 360 view of their operations. A boost to the revenue and the guest experience creates a win for everyone!" she added.
Downtown Las Vegas' original icon
Established in 1941, the El Cortez is one of the last remaining family-run casinos in town. Although The El Cortez Hotel and Casino have undergone multiple interior modifications, its exterior has remained unchanged since 1952 as to how the family placed its first neon marquee.
Their structure was included in the National Register of Historic Places on February 22, 2013, making it the first current casino to do so.
To build and run the El Cortez Hotel-Casino on East Fremont Street, John Kell Houssels teamed up with California's John Grayson and Marion Hicks, a Los Angeles architect and businessman, in 1941.
The El Cortez is said to be the first extensive resort in Downtown Las Vegas. It had 59 rooms and a Spanish Ranch layout, which cost $245,000 to build.
In 1945, For $600,000, Houssels and his associates sold the El Cortez to a Mid-West company led by Gus Greenbaum, Moe Sedway, Bugsy Siegel, and Dave Berman acting on behalf of Meyer Lansky.
By then, the team hired Warne Mcallister, a Los Angeles-based notable architect, to refurbish the hotel and casino's interior. However, they left the exterior in its authentic shape.
In 1946, John Kell Houssels bought back the hotel and casino from the Mid-West company. Then, Houssels sold it again in 1963 to Jackie Gaughan for $4 million.
After its long journey of management shifts, renovations, and developments, El Cortez now settled as Las Vegas' downtown icon that has been established for more than 80 years.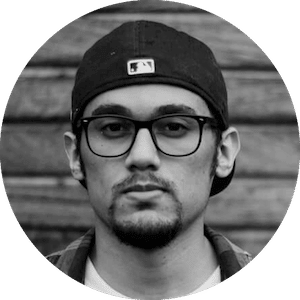 Gus Anderson
Gus Anderson is a gambling wizard. As a kid he dreamt about becoming a Tennis, Hockey and Golf professional but ended up as a gambling professional with focus on both sports & casino.