Dream Hotel Group to open Dream Las Vegas Hotel and Casino in 2024
July 12, 2022
As part of the ongoing plan to revitalize and rejuvenate the south end of the Las Vegas Strip, Dream Hotel Group is planning to launch Dream Las Vegas in late 2024.
With a 30-year history of managing properties in some of the most competitive hotel environments, Dream Hotel Group partners with California-based real estate firm Shopoff Realty Investments and privately owned real estate firm Contour to develop the ambitious project.
"Las Vegas is a destination much like our Dream Hotels brand, marked by a vibrant, youthful energy and dynamic cultural arts and entertainment scene unlike anywhere else in the world," said Dream Hotel Group CEO Jay Stein on Friday, July 8, at the groundbreaking ceremony for the $550 million development that involves approximately 1,200 construction professionals.
"Together with innovative developers Shopoff and Contour, it is our goal to create an experience-driven property that surpasses expectations, blending forward-thinking design, progressive programming and world-class hospitality with unmatched dining and nightlife."
"The Dream Las Vegas development is a great investment in our local economy – to boost tourism and create thousands of new jobs," said Steve Sisolak, Nevada State Governor. "I'm excited to see the resort come to life in 2024, offering even more first-class amenities and service, and extending our State's long history as a leader in hospitality and tourism."
The rejuvenation of the Las Vegas strip
Las Vegas is now climbing back to what it used to be with rising visitor numbers and more business relocations. Set to be located at 5051 S. Las Vegas Blvd., two blocks away from the new Allegiant Stadium, home of the NFL Las Vegas Raiders, and nearby T-Mobile Arena, home to the NHL Vegas Golden Knights, Dream Las Vegas is going to be one of the first properties that can be seen from the iconic Welcome to Las Vegas sign.
"All of us at Dream are proud to play a role in creating what will be one of the most spectacular new additions to Las Vegas," said Stein. "We are not just building another hotel, we are building an experience"
Pairing global architecture firm DLR Group with interior design by AvroKo, Rockwell Group and DLR Interiors, the 20-story luxury hotel will also feature a 20,000-square-foot casino and gaming operations led by Peninsula Pacific Entertainment (P2E), Los Angeles-based premium gaming venue operator.
"This project represents a new type of Vegas hotel experience, offering tourists and locals alike a unique boutique hotel option on the Las Vegas Strip," said Shopoff Realty Investments' President and CEO William Shopoff.
The 531-room lifestyle hotel and casino are expected to also launch seven experiential dining and nightlife venues within its Las Vegas property alongside 12,000 square feet of meeting and event space, including a 5,000-square-foot ballroom and 90-seat live entertainment theatre, a 20,000-square-foot casino and gaming floor.
"The great thing about this development is that it helps us finish off an important part of the Boulevard that all of us have seen undeveloped for so many years," said Clark County Commissioner Jim Gibson.
"Finally, we have an opportunity to complement all the little things that have been going on and this is enormous for us. The economic value of this project far exceeds the 550-million-dollar investment. This is a reset on the development of Las Vegas Boulevard to finish the work that needs to be done, and Dream is the leader of that reset. The result is something we're all going to be proud of."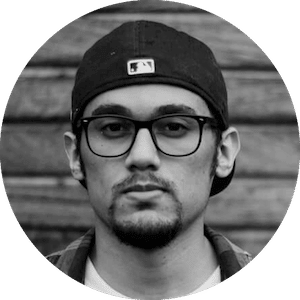 Gus Anderson
Gus Anderson is a gambling wizard. As a kid he dreamt about becoming a Tennis, Hockey and Golf professional but ended up as a gambling professional with focus on both sports & casino.