The Borgata Atlantic City is a gaming hall in the northern part of Atlantic City. The venue is near the Clam Thorofare and the Brigantine Boulevard Bridge. MGM Resorts International owns the casino property.
The Borgata AC provides players in New Jersey with many fun games and attractions. You can also play on one of two online casinos associated with the Borgata if you are in New Jersey. These casinos offer various traditional casino games, poker rooms, and sportsbooks. You can also earn reward points when you play at these casinos. The rewards are suitable for online activities and certain things you can find at various MGM Resorts properties worldwide.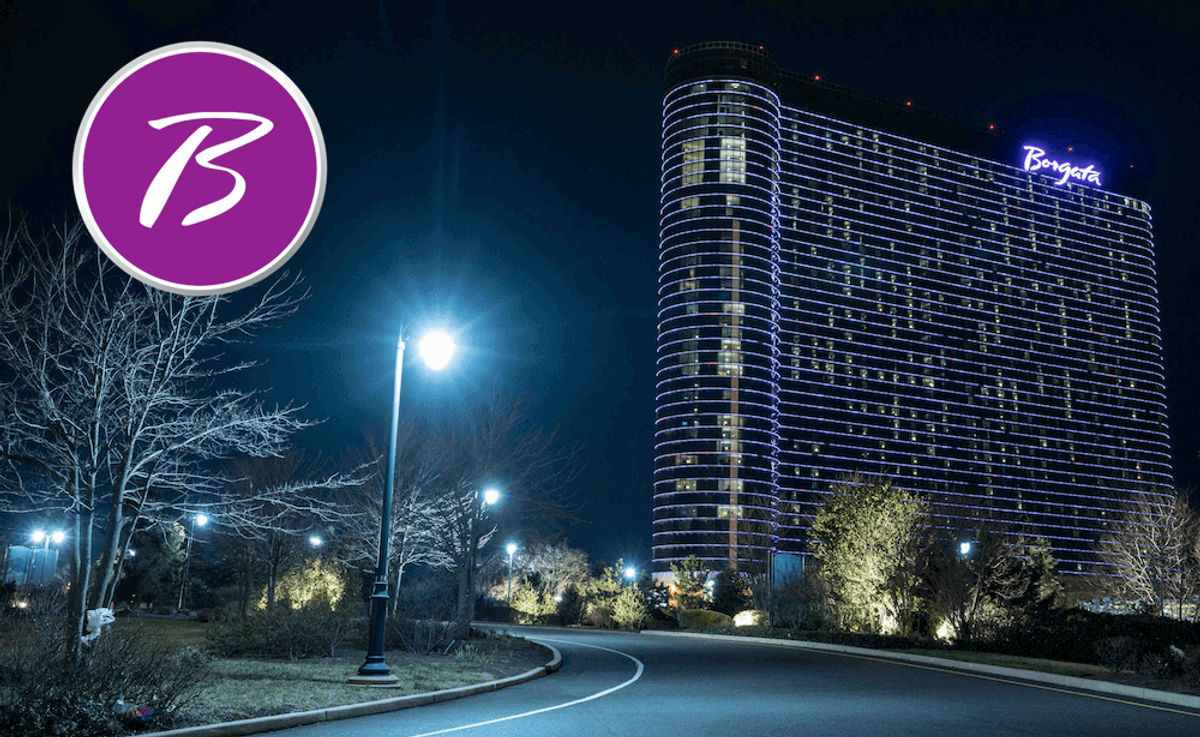 Borgata AC
The Borgata Atlantic City resort opened its doors in 2003 with a Tuscany-inspired theme. Borgata opened as a joint venture between MGM Mirage and Boyd Gaming.
MGM sold its stake in 2010 and abandoned its license for gaming in New Jersey. But MGM would return to New Jersey in 2014 and purchase Boyd's stake in the Borgata two years later.
Borgata AC has about 160,000 square feet of room for casino gaming. More than 4,000 slot machines and 180 table games around the venue, plus fifty poker tables.
Some of the table games available at the Borgata include the Spanish 21 blackjack variant, the Big Six money wheel game, and a Bonus Poker game that rewards four-of-a-kind hands.
Borgata AC also has a sportsbook and racebook. The venue features odds on all the top sports events for betting, with the lines appearing from the bookmakers at BetMGM in Las Vegas.
The casino venue features the largest hotel in New Jersey. The hotel property features more than 2,700 rooms.
The casino also features many points for entertainment, including an event center and comedy club. There are also multiple restaurants open at the Borgata AC resort, including Bobby Flay Steak, Angeline by Michael Symon, and the Wolfgang Puck American Grille. The Borgata also has a few spas for relaxation.
While Borgata Atlantic City has many things for people in New Jersey to enjoy, people in the state can also play various online casino games through websites associated with Borgata and MGM. Here are two of the top venues that Borgata AC has affiliations with.
BetMGM Casino and Sports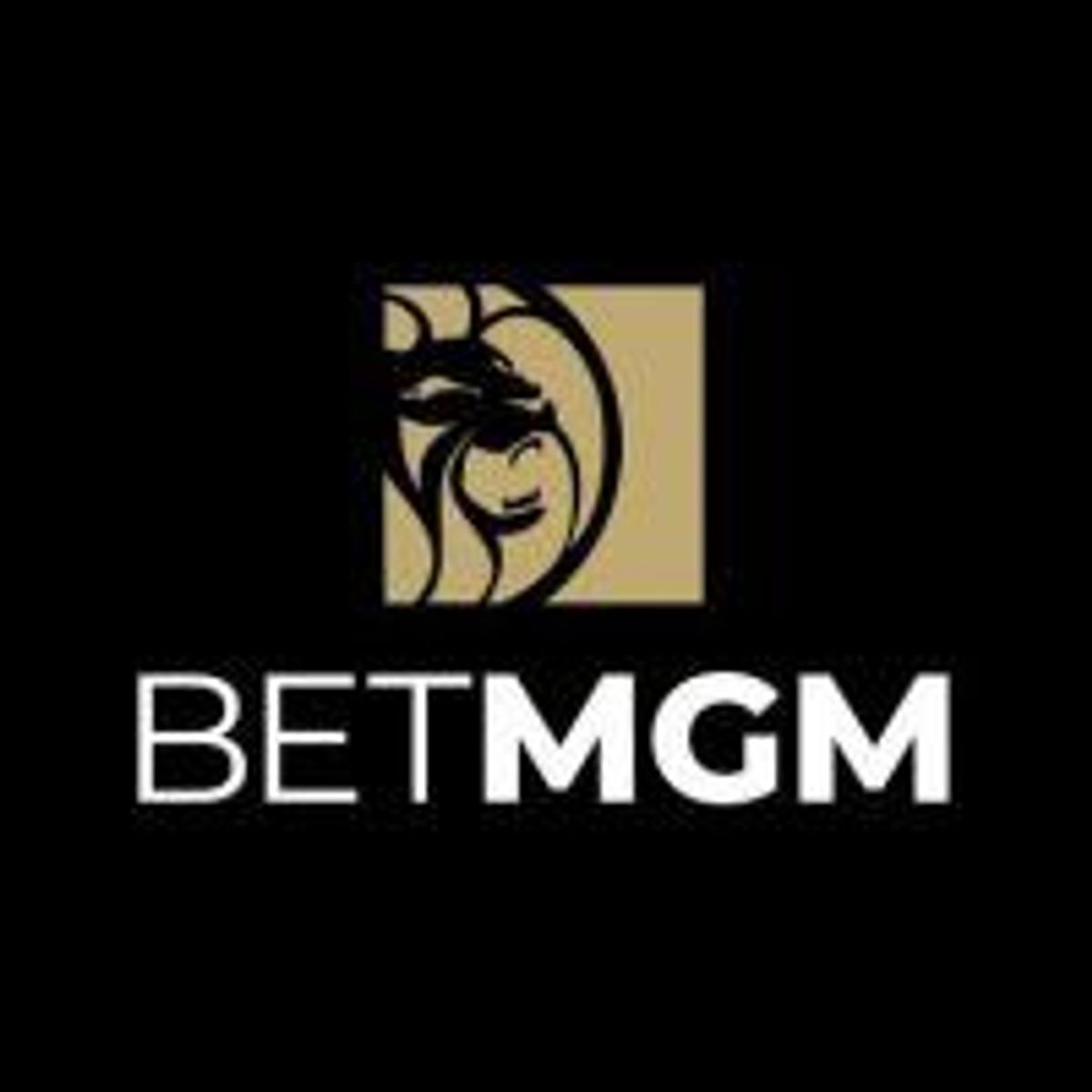 The BetMGM Online Casino is available for play in New Jersey, Nevada, West Virginia, and Indiana. MGM runs the online casino with a license for activity under New Jersey.
BetMGM has one of the largest collections of games in New Jersey, with more than 400 games available for play. In addition, BetMGM features various slots from IGT, NetEnt, Konami, SG, and many other companies. Some of these games feature progressive jackpots worth tens of thousands of dollars.
BetMGM also has multiple Slingo games that combine slots and bingo. The website has various table games, including versions of blackjack, where you can play with multiple hands at once. You can play with up to ten hands-on select tables.
The live dealer section of BetMGM includes blackjack, roulette, and baccarat games. The games are available from 8 a.m. to 5 a.m. each day.
The virtual sports betting section includes horse and greyhound racing, soccer, and car and motorcycle racing events that you can bet on throughout the day. Inspire Software powers all of the virtual sports games.
BetMGM also has a poker room and a sportsbook. The poker room features many tournaments available throughout the day. For example, you can play cash a cash game or participate in a sit-and-go tournament. In addition, the poker room features fixed-limit and pot-limit Texas Hold'em games, plus pot-limit Omaha poker. Some of the competitions at the poker room include ones that offer a prize pool of $10,000 or more.
The sportsbook features various lines and props bets on your favorite sports events. You can also place wagers on in-play events and complete parlays with special offers. The MGM Grand sportsbook dictates the lines in Las Vegas.
The sportsbook covers all major sports, including football, baseball, tennis, soccer, and combat sports. Most of the available wagers are for upcoming games, but you can also find a few futures bets on the website. The array of prop bets includes ones focusing on teams and individual players alike. You can find dozens of props, depending on the event.
Players at BetMGM can receive iRPs or iRewards Points when they play. You will earn points when you play more often. The iRP totals are based on how much you spend when playing games. You can cash out your iRPs to get free money for play. The iRPs is part of the M Life Rewards program that MGM Resorts uses throughout its venues and websites.
BetMGM will give you a $25 sign-up bonus when you start your account. However, you can only cash out your bonus after getting 150 iRPs or more.
You will also be eligible for a first deposit bonus worth up to $1,000. In addition, you will get a 100% match bonus on your first deposit. The deposit bonus is valid for seven days, plus you must wager at least six times the bonus amount in iRPs. So, for example, you can get a $200 bonus, but you would have to win 1,200 iRPs through your play before you can withdraw the bonus.
You can collect enough tier credits to move up the reward ladder through your games. You will start at the Sapphire level and then move up to the Pearl, Gold, Platinum, and Noir levels. Players on the highest tier levels will get bonuses when redeeming their iRPs. They also have access to rewards at the Borgata Atlantic City and other MGM Resorts venues. These include rewards like a dedicated line at participating buffets, a priority check-in line, and priority access for reservations and valet services.
Borgata Casino and Sports
It's no surprise that Borgata Atlantic City would also have an online casino with the Borgata name. The Borgata Online Casino is open to players throughout New Jersey.
The Borgata Casino website features more than 300 games from manufacturers like WMS, NetEnt, Konami, and IGT. The games include slots with progressive jackpots that keep rising.
The games on the Borgata Casino website are similar to what BetMGM offers. These include many of the same virtual sports games, table games, and live dealer games that BetMGM has for players. You can also find a poker room and a sportsbook on the Borgata website.
The video poker room at the Borgata Casino features many versions of this game. You can play such games as Deuces Wild, Bonus Poker, Jacks or Better, and Double Double Poker. Some of these games let you play with multiple hands at once, giving you a chance to win many times.
Borgata's no-deposit bonus entails a $20 reward with the promo code TALK20. The deposit bonus features a one-time wagering requirement, meaning you won't spend much playing through the bonus. The no-deposit bonus is only valid for slot play.
You can also utilize a 100% welcome bonus on your first deposit. After that, you can get a 100% bonus of up to $600 on your deposit. The same TALK20 promo code is necessary for this offer. You have to play through the bonus ten times before withdrawing anything, plus the reward is only valid on slots.
The sportsbook also has a Multi-Sport Parlay Boost promotion. You can place a sportsbook wager with four to seven picks on the ticket. You will get a bonus of up to 40 percent of the value of your bet if you can correctly predict all the events on your ticket. You would have to opt-in to the promotional offer on the sportsbook before you start playing.
Borgata online players can also qualify for rewards through the M Life Rewards program. The same iRPs that people can earn at BetMGM also apply here.
You can play any of the games on the website to collect points. Of course, you will get more reward points when you play slots, but you can also earn some if you play blackjack, video poker, and other games.
These online casinos are attractive places supported by Borgata Atlantic City. Casino fans in New Jersey will find many things to enjoy as they look to play these games online.
FAQ
Can you play at these online casinos if you live outside of New Jersey?
The Borgata Casino is only available to players in New Jersey. The BetMGM Casino is open to players in New Jersey, West Virginia, Indiana, and Nevada. These venues may be accessible to more players, but that would depend on the casino websites obtaining venues to operate in those states.
How old do I have to be to enter the casino at Borgata Atlantic City?
Anyone who enters the casino at Borgata Atlantic City must be at least 21 years old.
Can I get a line of credit at Borgata Atlantic City Casino?
Did you forget your wallet? Don't worry. Borgata Casino Atlantic City offers credit to those who qualify. You can apply for a line of credit at Borgata or apply online at the Borgata Casino AC website.
Are there any casino promotions at Borgata Atlantic City?
Borgata Casino Atlantic City increases your chances of winning by running monthly casino promotions. Slot Dollars promotions and Car Giveaway Sweepstakes are examples of recent promotions. M Life Rewards members can also take advantage of exclusive promotions such as $20,000 slot tournaments , sweepstakes, multiplier days, and much more.
Does Borgata Atlantic City offer players free drinks?
Borgata Atlantic city carries on a customer-friendly tradition of serving free drinks to active players.