Bally's Atlantic City has been entertaining people in the city for more than forty years. As a result, the casino resort and hotel are instantly noticeable in the Atlantic City skyline, as is its location on Park Place and Boardwalk.
The venue is one of the most popular casinos in the city. It also works alongside a few online casinos available for players in New Jersey. These connections are thanks to Bally's partnership with Caesars Entertainment.
A History of the Bally's AC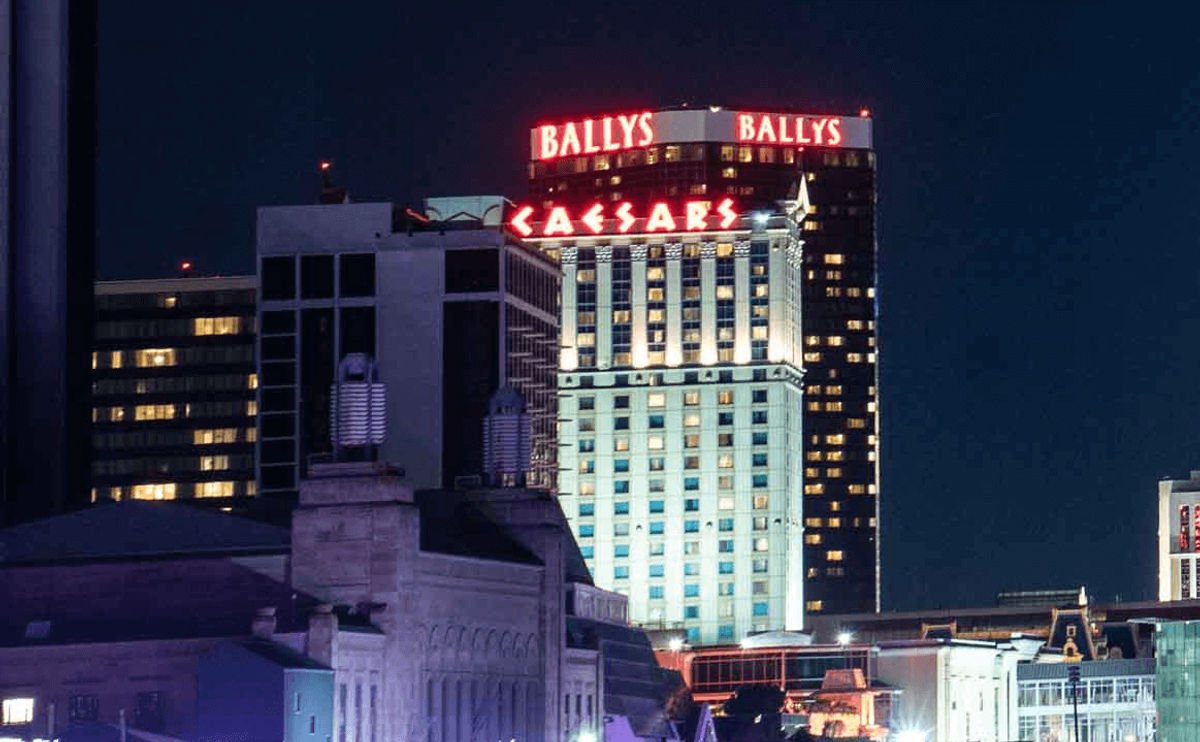 Bally's Atlantic City at Night
Ballys Atlantic City opened on December 29, 1979, at the corner of Park Place and Boardwalk. The casino and resort are situated where the Marlborough-Blenheim Hotel once stood.
The property was originally going to be a new hotel, but Bally Manufacturing would purchase a substantial interest in the project. Bally planned on building the venue over the Marlborough-Blenheim Hotel and the Dennis Hotel sites. But the Dennis Hotel building was preserved, as it was used as a temporary hotel for the resort before they could build a newer one. The venue would open in 1979 as Ballys Park Place. The venue changed its name to the current Ballys Atlantic City moniker in 2000.
The Dennis Hotel building continues to make up part of the Bally's property. But the primary tower at the venue is the 750-room tower featuring a light-pink glass exterior.
Bally's Atlantic City was acquired by Harrah's Entertainment in 2005. Harrah's is now known as Caesars Entertainment. Caesars sold the property's assets to Twin River Worldwide Holdings in early 2020.
What's At the Ballys Atlantic City Resort?
You'll find many features at Bally's Atlantic City. There are two casino properties at the resort. First, there's the main Bally's casino, and then the Wild West Casino at Center Boardwalk. The two properties make up about 220,000 square feet of gaming space.
You'll find many gaming opportunities while at the Bally Atlantic City casino. Bally's AC has thousands of slot machines for play. These games feature denominations ranging from 1 cent to $100.
You'll find all the traditional table games at Bally's AC, including blackjack, roulette, craps, and baccarat.
Bally's Atlantic City has many other unique table games for play:
Four-Card Poker is available at the gaming hall. The game is similar to three-card poker, but you can bet up to three times your ante while in the game.
Spanish 21 is another table game at the resort. The game uses eight Spanish decks with no ten cards. The player's blackjack or a hand totaling 21 always beats the dealer's blackjack or 21.
High Card Flush entails players competing against the dealer to see who can get the better flush value. The best flush based on the cards in hand and how many are in the same suit wins. The game uses one 52-card deck.
Blazing 7 Blackjack is a version of blackjack with a progressive side bet. You can earn a bonus if you or the dealer gets three seven cards at the start of the round. In addition, you will win more money if the cards feature the same suit or color.
Bally's Atlantic City also has a poker room with tournaments sanctioned by the World Series of Poker.
Sports betting is available at The Book, a 15,000-square-foot sportsbook area. The venue features several big-screen television sets displaying all the sports action you can wager and multiple screens showing the latest odds for wagering. There's even a self-serve beer tap wall at The Book.
Bally's Atlantic City also features a concert venue featuring local musicians and DJs. In addition, the AC Jokes comedy club at the Blue Martini features performances from various comedians each night. You can also dine at restaurants like Guy Fieri's Chophouse, Buca di Beppo, Noodle Village, Harry's Oyster Bar, and Walt's Primo Pizza.
Online Casino Partnerships
As a member of the Caesars Entertainment Group, Bally's Atlantic City has partnerships with a few online casinos. These websites are available for players in New Jersey.
Caesars Casino and Sports
Caesars Online Casino and Sports is a casino with real money online casino games and sports wagering. The casino features more than 400 slot games from manufacturers like NetEnt, Konami, and IGT. The roulette games include American and European variants, plus Double Roulette and 3-Wheel Roulette.
Blackjack fans can play Blazing 7 Blackjack and other game versions at the Caesars Casino. Other table games include Pai Gow poker, three-card poker, and Let It Ride.
Multiple versions of the Slingo game are at the Caesars Casino. In addition, Slingo features a gaming style that combines bingo and slot machines in one place.
Virtual sports betting is available on the website. For example, you can place bets on greyhound, horse, and car racing events.
The sportsbook features bets for all your favorite sports activities. In addition, you can find many prop bets for each game on the website. The odds and lines for each event are synced with the official reports and odds that Caesars' bookmakers devise each day. In-play wagering is also available.
New members at the Caesars Casino can receive a no-deposit bonus when they sign up. The no-deposit bonus is suitable for use in casino games. In addition, a member can get a 100% match bonus for casino games by using the promo code in the first deposit.
You can also play games at the Caesars Casino on your tablet or smartphone. The casino supports Android and iOS devices.
You can also earn points in the Caesars Rewards program. The free reward scheme is available at the website and various physical and online Caesars properties. You will receive Tier Credits when you play games. Tier Credits will go towards your Tier Score, determining your reward status. Every member gets a different Tier level each year. In addition, you can qualify for additional rewards at Caesars casino properties.
You will also receive Reward Credits when you play online. For example, you will get one Reward Credit and a Tier Credit when you wager on a slot game or other games. You can redeem your Reward Credits for instant cash, with a rate going of $1 for every 100 credits.
Harrah's Casino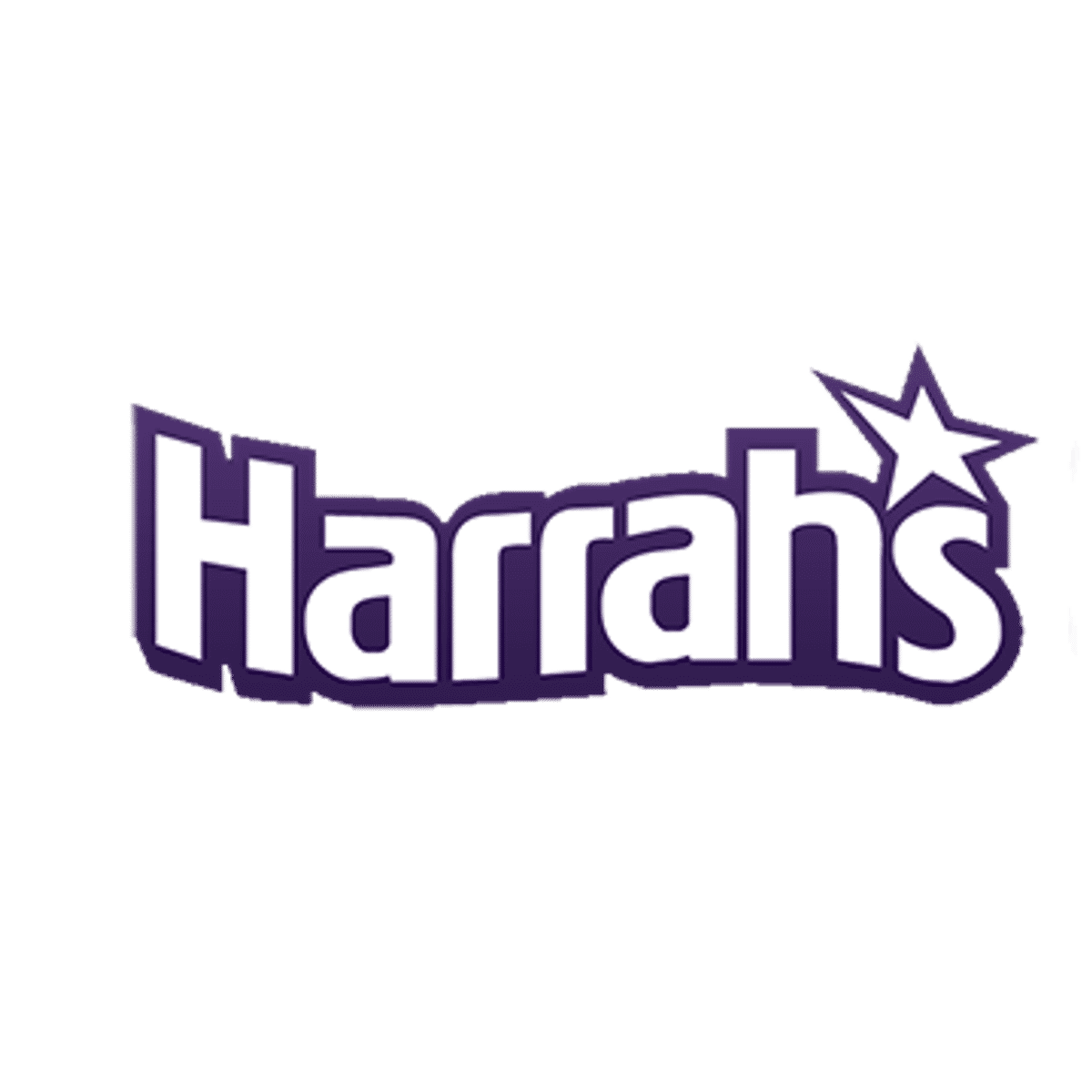 Harrah's Online Casino is also available to players throughout New Jersey with a partnership with Bally's AC and Caesars AC. Harrah's uses the 888 Dragonfly software program to operate its games.
Harrah's Casino features about eight games. The website uses WMS software to operate these games. You can play dozens of slots or try your luck at the roulette or blackjack tables.
While Harrah's does not have as many games as the Caesars Casino, the website does have some appealing bonuses. You can earn a no-deposit bonus when you sign up to play here. You can also get a 100% match bonus on your first deposit. The website is also a member of the Caesars Rewards program, so you can continue earning credits when playing at the Casino. The Harrah's Casino games are also accessible on mobile devices.
888 Casino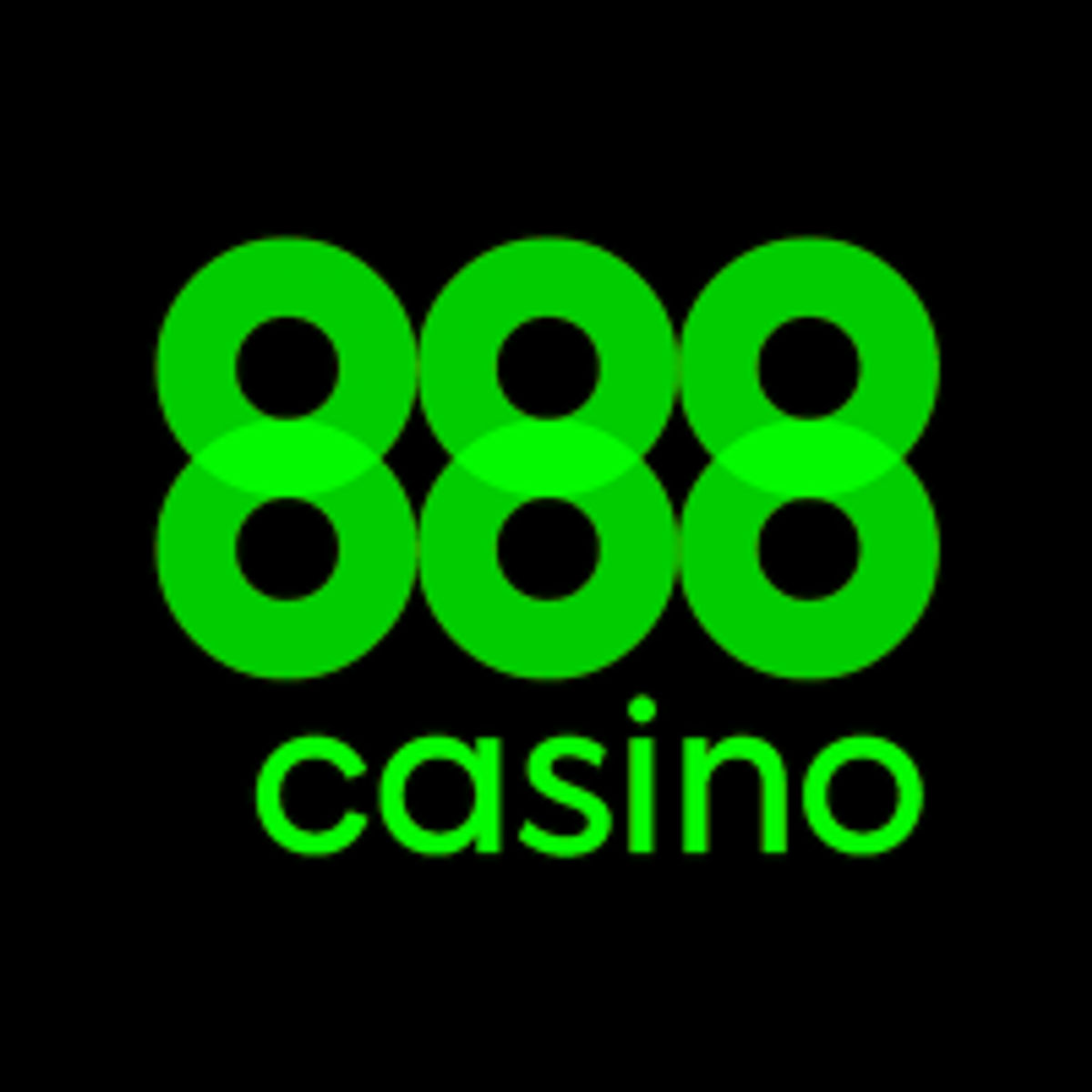 Bally's Atlantic City and the Caesars Entertainment group have a partnership with the 888Casino. The 888 Casino gives players in New Jersey many ways to play, with more than 400 games. You'll find games from NextGen, WMS, NetEnt, and IGT.
The casino lets you search for slots based on how many lines they feature and what progressive jackpots they hold. You can also find card and table games in various denominations from $1 to $150. You can play blackjack, roulette, video poker, and many other things.
The 888 Casino also has a live dealer room. You can play live poker, baccarat, blackjack, and roulette on the website.
Players in New Jersey can also download the 888 Poker software client to compete in live poker tournaments. These include multi-table and sit-and-go tournaments.
The 888 Casino offers a no-deposit bonus for signing up. You will get this bonus for bets on specific casino games.
The website also has a deposit bonus offer. You can get a 50% match on each of your first two deposits.
Can you play on any of the websites that Bally's Atlantic City has partnerships with if you aren't in New Jersey?
The gaming venues that link to Bally's are only open to people in New Jersey and whatever other states they have licenses for operation.
Are there limits as to what can work with a no-deposit bonus from one of these partnership websites?
Some casinos might require you to play specific games with your no-deposit funds. You may also have limits on how much you can win, how many times you have to play through the money, and how much time you have to utilize the bonus before it expires. Check each website to review the terms.
Blazing 7 Blackjack is one of the games at Bally's Atlantic City and at some of the online gaming venues. How does this work?
Blazing 7 Blackjack is a progressive jackpot game that lets you place a side bet before a draw. The bet is based on whatever seven cards may appear at the start. You can win a jackpot if there are three sevens of diamonds between your first two cards and the dealer's face card. You could also win other prizes if you place a side bet and get at least one seven out of the three cards that appear.
What license does Bally's have for supporting its casino games?
Caesars Entertainment has licenses for its Caesars online entity and another for the 888 Casino. Both of these licenses are for operation in New Jersey.
Can you use the rewards you get out of the online casinos at the Bally's Atlantic City property?
The reward programs Caesars uses at the Caesars and Harrah's online casino websites can be utilized at the Bally's Atlantic City property and other Caesars resorts. The Tier Points that you earn from playing online games will apply towards the reward tier you reach. People who are on high tier levels will have access to more rewards, including exclusive access to many VIP features at Caesars properties like Bally's AC.