Aruze names Kurt Hansen VP of iGaming; GLI hires Barrie Wilson
August 1, 2022
Aruze Gaming America has announced that Ex-Head of Digital for GameCo Kurt Hansen would be joining the company to "build and strengthen" its iGaming sector as VP, while Gaming Laboratories International has named Atwea College former trainer Barrie Wilson its APAC client services manager.
Before joining Aruze, Hansen spent years at Aristocrat and GAN, specializing in online gaming platform management in both companies. Hansen has also previously worked with Delaware North as vice president of digital products and marketing, where he was mainly responsible for promoting the company's social and online gaming products.
With over a decade of experience in an online gaming platform, Hansen's primary role would be to support Aruze's advancement into online gambling and gaming. He will be overseeing all iGaming operations, building on the iGaming sector according to Aruze's strategic vision and delivering its online games to its player base, with Aruze planning on making its games available to licensed casinos and Real World iGaming operators.
Hansen said he is thrilled to be joining the Aruze team, adding, "There is so much room for innovation in gaming, specifically online gaming, and I'm excited to build off of Aruze's current momentum and bring their innovative products to the iGaming space."
Rob Ziems, President of Aruze Gaming, also commented on the appointment, saying, "Kurt's experience throughout the gaming industry will be instrumental in building our iGaming department. Kurt will be a major asset as we explore and advance our online gaming presence."
Previously known as Universal Distributing of Nevada, Inc. or UDN, Aruze is a well-known name in the casino and gambling industry as a provider of game machines for casinos. In its effort to catch up with digitalization and technological advancement, the company has decided to broaden its scope to iGaming, which refers to any internet-based game in which gambling elements are integrated into the gameplay. The company previously launched its first Aruze social game by partnering with Zynga, Inc. in 2016.
Wilson joins GLI
Meanwhile, as client services manager, Barrie Wilson will be working with GLI's land-based, online and lottery clients in the Asia-Pacific Region. He will be based in the company's Sydney laboratory. He has years of experience in various managerial positions in several Australian retail companies, which is why GLI believes he would be an ideal addition to the team.
Wilson joins the global gaming testing and ratings service provider after previously serving as an instructor and trainer at Atwea Community College in Newcastle and Queen Ann College in Sydney. He was also a professional year instructor at Performance Education in Sydney, where he was responsible for training students on business strategies and integrating them into the Australian business workforce.
Samantha Powell, General Manager of GLI APAC, remarked on Wilson's appointment in a statement: "[Wilson's] diverse leadership and business background will be extremely beneficial to GLI's clients. In particular, its abilities to help people grow beyond their current borders and explore new territories will serve well for clients looking to expand their footprint".
GLI has recently supported Delasport, an iGaming solutions provider, to launch in the Netherlands, which opened up the Netherlands for Delasport's critically-acclaimed sports, casino and PAM solutions.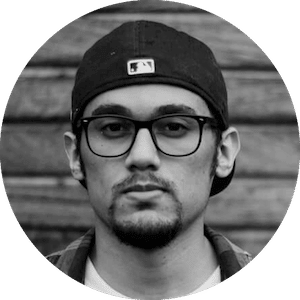 Gus Anderson
Gus Anderson is a gambling wizard. As a kid he dreamt about becoming a Tennis, Hockey and Golf professional but ended up as a gambling professional with focus on both sports & casino.