Amendment supporters submit signatures for marijuana, casinos measure in Arkansas
July 10, 2022
On Friday, July 8, supporters of the initiative to legalize recreational marijuana and limit casino gambling submitted thousands of signatures to the Arkansas Secretary of State (SOS). This has been done in order to fulfill the voting requirements on 8 November.
The report was submitted directly by James Knight as president of the Fair Play for Arkansas 2022 committee in a written statement. This was also reinforced by a spokesman for the Fair Play for Arkansas 2022 committee, Hans Stiritz who said, "Obviously we are pleased with the results (signatures) achieved so far."
Based on the prevailing regulations, the proposed constitutional amendment requires at least 89,151 valid signatures from registered voters or 10 percent of the votes cast for the governor in the 2018 general election. At least, the number of signatures consists of a minimum of 15 districts. The title of the proposal ballot also needs to be approved by the state's Board of Elections Commissioners.
Marijuana legalization for adults
Currently, more than 192,000 signatures have been submitted for recreational marijuana proposals. It was reported that Eddie Armstrong, a former state legislator, and former Arkansas Democratic Party official, was chairman of the group proposing the amendment.
Previously, in 2016 Arkansas voters had voted to legalize eight permits for medical marijuana in the state. This amendment will allow 12 additional cultivation permits. Thus, individuals with a minimum age of 21 to possess up to an ounce of marijuana. However, possession of marijuana grown at home will not be legal.
In addition, the amendments will also provide for an additional 80 marijuana pharmacies, on top of 40 medical marijuana pharmacies so that there are a total of 120 marijuana pharmacies in Arkansas. Existing medical marijuana pharmacies will receive a license to sell recreational marijuana and will receive additional licenses to open new stores for the sale of recreational marijuana. Meanwhile, the remaining 40 licenses will be contested through a lottery system.
"We hope this process will be easier than what we went through with the legalization of medical marijuana," said Steve Lancaster, attorney for the amendment support group.
Regarding the taxes, the proposal is projected to eliminate taxes on the sale of medical marijuana and instead impose an additional 10 percent tax on recreational marijuana. The revenue raised from the tax will be allocated 15 percent to support law enforcement benefits, 10 percent to Medical Science research at the University of Arkansas, and five percent to drug trials.
Withdrawal of casino license in Pope County
More than 103,000 signatures have been submitted to reduce casino licenses in the state. In this case, the petition says to remove Pope County as a casino location.
Arkansas voters approved the designation of four casino licenses in 2018. The two casinos operating prior to 2018 are under different state regulations, namely Oaklawn Racing Casino Resort and Southland Casino Racing. The third and fourth casino licenses were granted to Jefferson County and Pope County respectively.
For a long time, Pope County casino licenses have been a source of "chaos" for the county and the state. One of them is corruption and politics which then culminate in the courts.
Regarding this, Stiritz said, "Our best course is to withdraw Pope County from the amendment."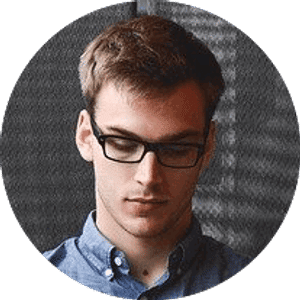 Jake Williams
Jake Williams is a sports gambling expert. He's been writing in the sports betting and DFS industry for over a decade. He specializes in MLB and NBA, along with College Basketball and College Football.