$50 Bonus Money Will Keep You Warm This Weekend!
March 4, 2021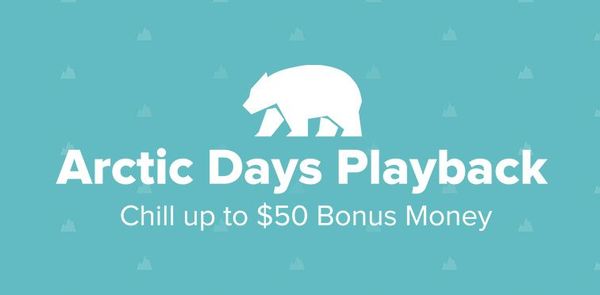 Get $50 Bonus Money at Virgin Casino this Weekend
Virgin Casino is giving you the opportunity to win $50 in bonus money. What a great offer to start the new year, as this is an event that begins on Friday and runs to midnight on Sunday. This is why there is no better time than ever to get in on the action at Virgin Casino.
The offer is available within the state of New Jersey.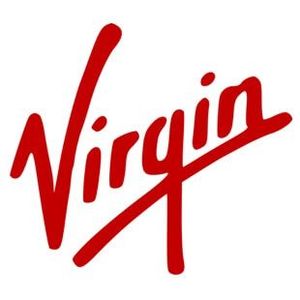 $100
What Is the Offer?
The best part about this promotion called Arctic Days Playback is that it is easier than ever to qualify. Virgin Casino understands that not everyone is having the best of luck these days, so they have come up with an offer that will help to soften the blow.
During this three day stretch, earn as much as 10% to 15% back on your losses up to a total of $50 in bonus money. If you play at the casino for two days, you qualify for a 10% pay back up to $30 in bonus money. If you log on for each of the three days, starting on Friday and running through Sunday, you get the full 15% and can earn as much as $50 back in bonus money.
It is a great way to turn those losses into wins, giving you another opportunity to be a winner.
All you have to do is play during the three-day promotional period to qualify for the promotion. Rewards received will be credited to your account within 24 hours, meaning it will be available to you on January 11.
How to Get the Promotion
If you do not have an account at Virgin Casino, it is easier than ever to get started. If you are using your desktop or laptop computer, go to the site and click the SignUp button. If you prefer to use your mobile device, you can download the app to use on your iOS or Android device
1

Click on the link below
Go to Virgin Casino by clicking the link below and receive the welcome bonus. Click the sign-up button to get started.
2

Register
At the registration page, you are required to enter some personal information, such as name, address, email address, and phone number. You will also be required to provide proof of identity.
3

Make a deposit
You can fund your account using a major credit card, debit card, e-wallet, or bank account. Minimum deposits are required to get started. Review the terms and conditions to find out more.
4

Go to the Promotions section
At the Promotions section at Virgin Casino you will find the Arctic Days Playback promo
Who Qualifies for This Offer?
The great part about this is that any person using Virgin Casino qualifies for the promotion. You do not have to click any links or opt in on any special promotion. All you have to do is logon to your account during the weekend and play at least two days. Times run from midnight to midnight Eastern Standard Time, an important factor to keep in mind.
What Stipulations Are in Place?
We already told you about how you qualify, but there are some stipulations you should know about. You must redeem this credit within 30 days, and it must be used to play online. Bonus money is not available for you to withdraw, but any winnings you receive from using the bonus money is.
All prizes awarded are subject to minimum deposit/wager requirements. You should view the terms of condition of the site if you have any questions.
How Do I Qualify?
While no one likes to lose, what makes this offer great is that losing is what qualifies you to win. The promotion is given to those who have suffered losses during the weekend. A person who plays for two days and loses will receive 10% of their losses up to $300. Those playing for three days will receive 15% up to $333.
Anyone having technical difficulties in receiving the bonus money is required to contact virgincasino.com customer support within three days of the original payout date.
Must I make deposits into my account during the three-day period to qualify?
No. If you have money on your account already, this can be used toward playing games and counts toward the promotion should you lose.
What if I only play on one day?
You must play on at least two days during the weekend to qualify. If you only play one day it will not count toward the promotion.
Does playing twice in the same day apply toward the promotion?
No!